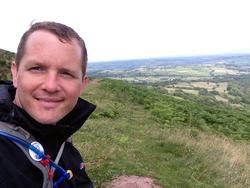 What is your number one tip for someone looking to get fit this January?
Sign up for our #walk1000miles 2017 challenge! It only takes 2.74 miles a day – or a little under an hour – to walk 1000 miles in a year and the results are astonishing. You cut your risk of heart attack, obesity and Type 2 diabetes by 50%, you boost your self-esteem, creativity and problem-solving, your blood pressure goes down, your bone- and muscle strength goes up and you just feel amazing! It's free, fun and flexible and there's a truly wonderful community of supportive fellow challengers in the friendliest Facebook group on the internet.


For those looking to get out and explore; where is the best place to start?
One of the wonderful things about walking is that it isn't confined to dedicated places or 'resort' locations. The pleasures and benefits begin right at your front door. If you do #walk1000miles you'll find most of your miles are piled on within about five miles of your home and the places you discover and things you see will be a revelation. When you do decide travel to walk somewhere new, neighbouring counties seem like exotic countries and national parks like fabulous paradises.



What #walk1000miles is all about from Country Walking on Vimeo.

What are the challenges of being a magazine editor?
Trying to find enough hours in the day to pour the love and attention into every single thing that you want to!

Where is your dream country walk?
I honestly love walking in the fields of Cambridgeshire near where I live as much as the fells of Cumbria, where I spent part of my childhood. But if I had to choose one walk to do forever it might be a round of the Coniston fells in the Lake District – culminating in a few pints of Bluebird in the Black Bull Inn, in Coniston, where they brew it.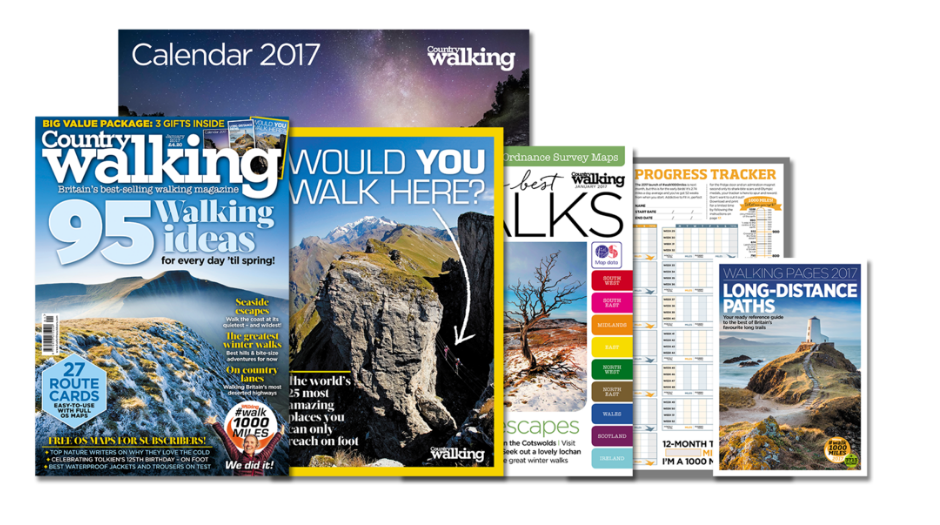 What is your favourite way to relax once an issue is completed?
Go for a walk, clear my head, and look forward to when that lovely slab of colourful printed paper arrives on my desk and the gleaming digital edition on my iPad.

How do you stay both inspired and have time for your own fitness?
Inspiration is all around, it springs from maps and from discussions and your mind is particularly fertile when you're walking so work, play and fitness are very happy bedfellows.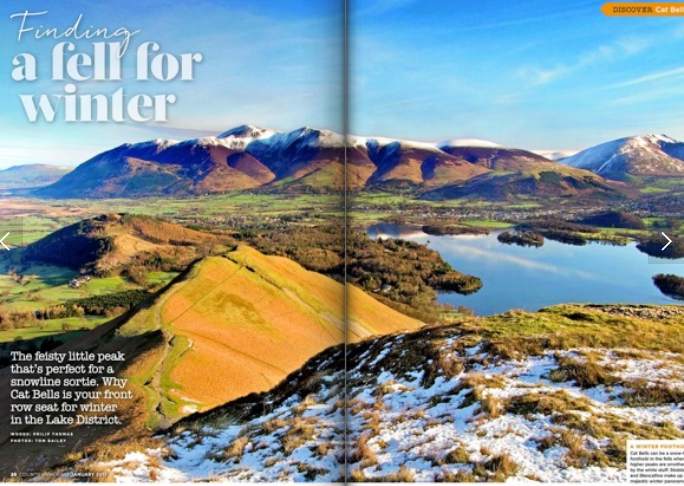 What can subscribers expect from future issues? Why subscribe?
We have a year of fantastic features already planned, and in many cases photographed, so subscribers can look forward to issue after issue of lovingly-curated content that's been a long time in the making. I've honestly never known a magazine so skilfully and lovingly put together.

And of course, there are 27 brilliant new walks in every issue. A subscription also now gives you a year's premium access to the Ordnance Survey's OS Maps digital suite which gives you the world's best mapping on your phone, tablet and computer. You can plan, track and share all the walks Country Walking inspires you to go on. It really is the complete package.

Stop Proclaiming and #walk1000miles with a subscription to Country Walking delivered to your door!