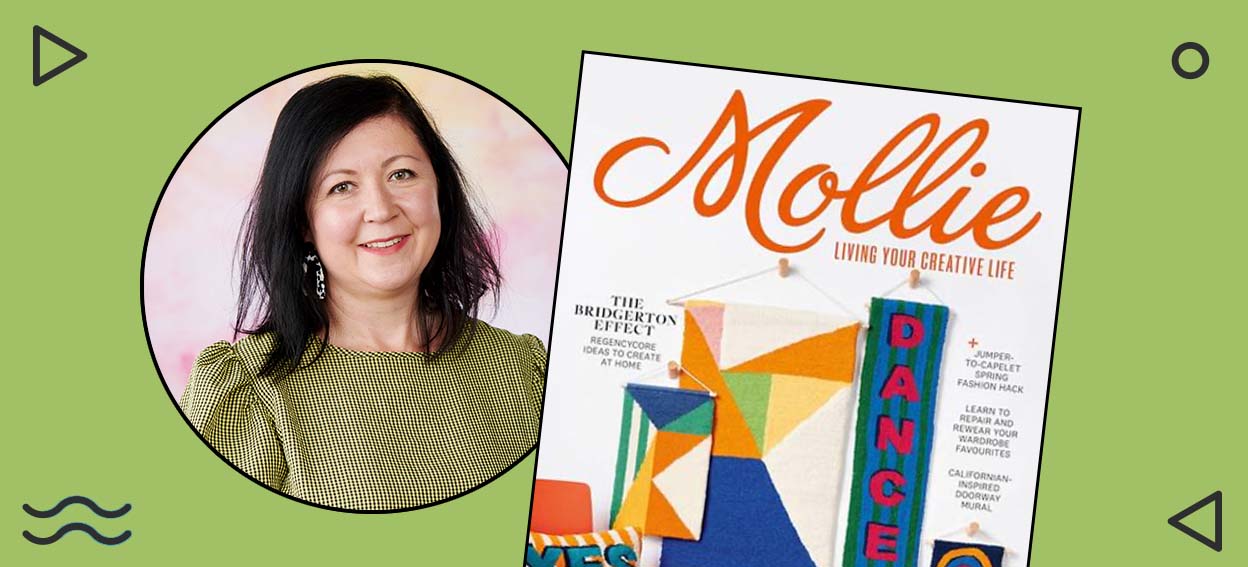 Mollie Makes has relaunched as Mollie. What is different about the magazine, and why relaunch now?

Launched in 2011, Mollie is the leading craft and lifestyle brand for those who love to embrace a creative lifestyle. With more people than ever turning to creative hobbies in a post-pandemic world, Mollie has been redesigned to reach this engaged, connected generation of makers.
Inside every issue readers will tour the world's most creative homes and find fresh projects and styling tips, the latest home trends, and must-buys to create gorgeous rooms. Independent designer-makers from across the world share beginner-friendly makes each month, giving crafters the ideas, skills, and confidence to take their creativity to the next level. Subscribers will also get hours of reading pleasure in the form of thought-provoking reads, curated shopping pages, interviews, and a regular column from Atia Azmi aka The Bright Blooms.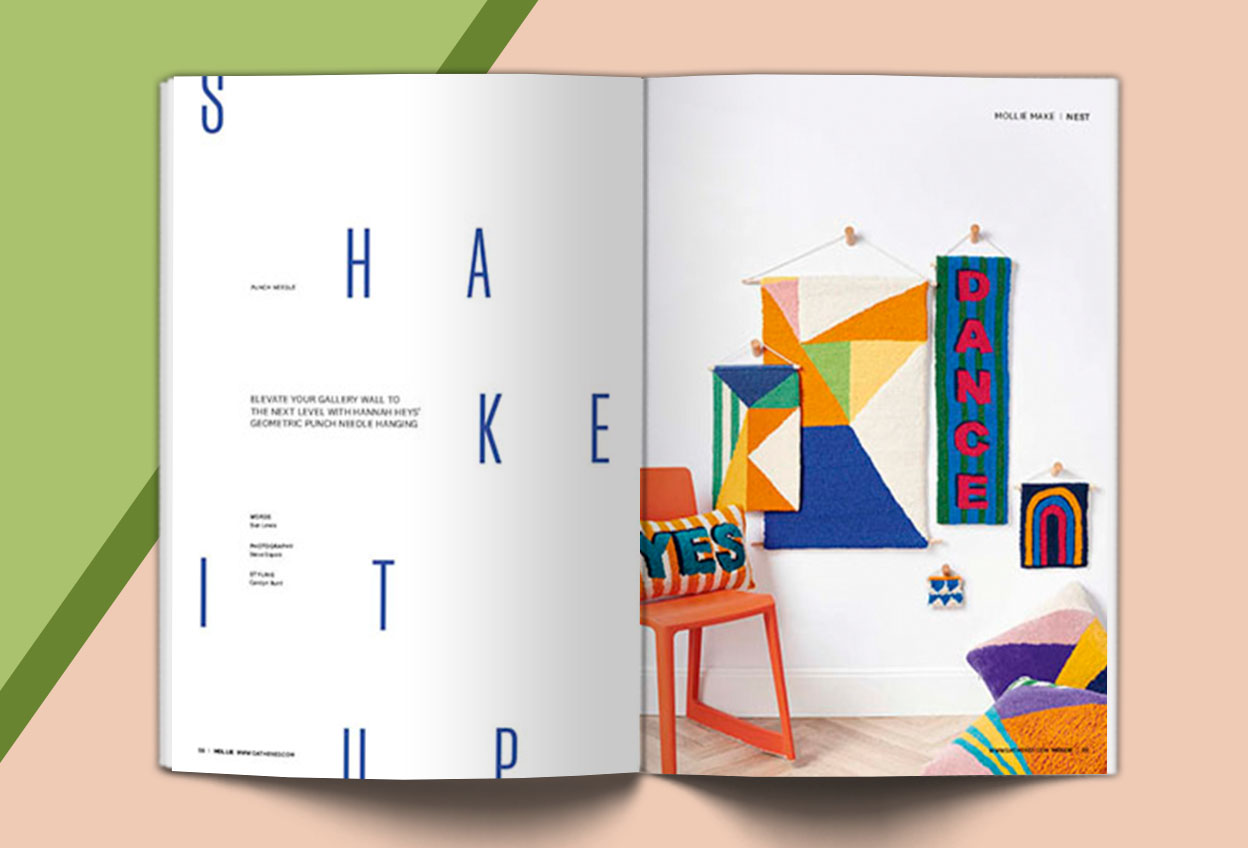 How does Mollie reflect the latest trends?

Mollie is the go-to magazine for emerging craft, interiors, and fashion trends around the world. Let us show you how to shop, make and fully embrace a creative lifestyle. Making sustainable living accessible is at the heart of Mollie, with inspiring ideas for refashioning readers' existing wardrobe items and mending much-loved items, plus green beauty and cleaning product recipes. Every project, purchase and idea in the magazine is a carefully curated choice that appeals to the discerning reader.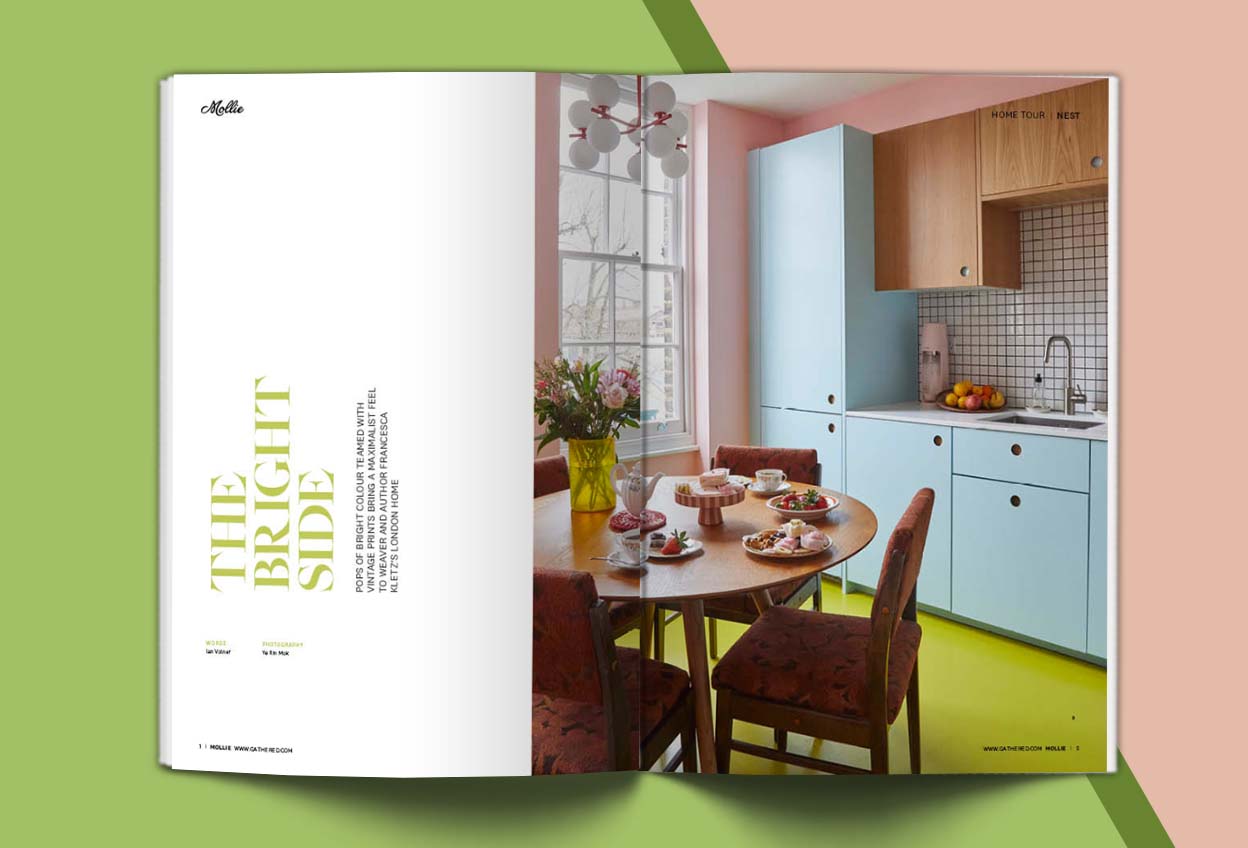 What's the best thing about being the editor of Mollie?

I've worked on craft magazines for over 12 years and being part of the team behind the new-look Mollie is a dream come true. There really is no other title on the market that inspires you to be creative in every area of your life. My favourite part of the editor role is commissioning designers, particularly supporting up-and-coming makers who share our passion for spreading creativity and all things handmade.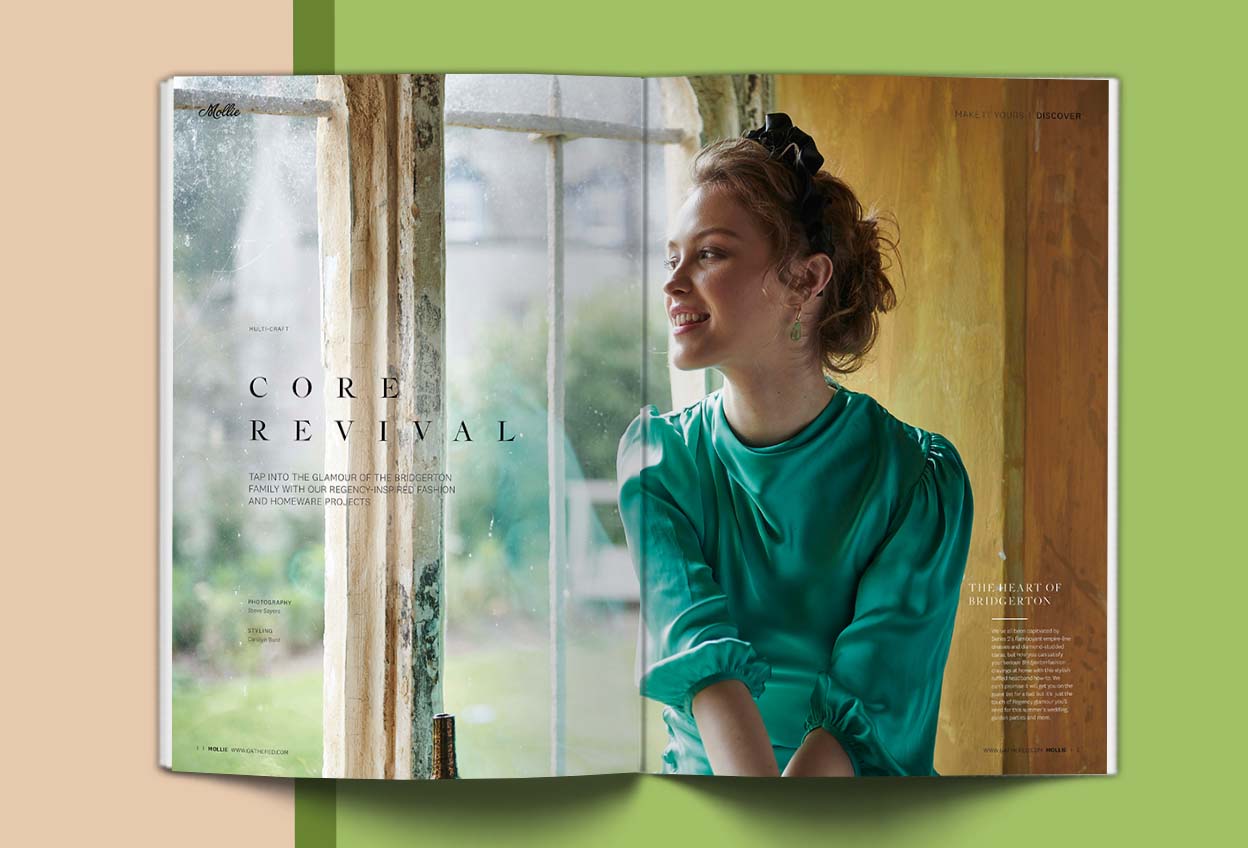 What can subscribers expect from future issues? Why subscribe?

Mollie will lead the way this summer with inspiration for coveted clothing how-tos and seasonal recipes, plus find tutorials to craft a picnic canopy, rattan tableware set and a drinks trolley for all your alfresco entertaining occasions. Our monthly masterclass will introduce a new craft every issue, with four projects to inspire all levels of crafter. From learning the basics of eco-resin, to knotting up stylish macramé homeware, plus creative ways to use hand-pressed flowers. September's refashion issue ties in to Oxfam's Second-hand September month, where we'll show you just how easy it is to refashion existing wardrobe items, upcycle furniture and shop pre-loved, doing your bit to help protect our planet and it's people along the way.
Subscribe and save with a magazine subscription, with delivery included in the price!