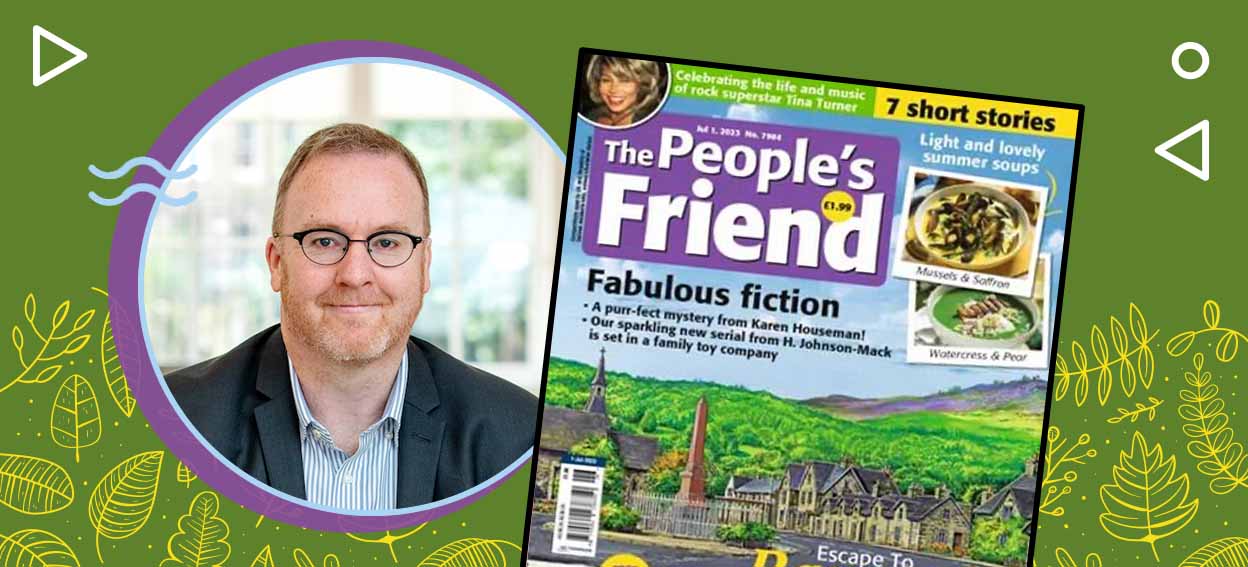 Hello Stuart, congratulations on your role as Editor of The People's Friend, or "Friend".

You have taken over as Editor from Angela Gilchrist, who held the role for 15 years. How did you prepare for your new role?

Thank you. Taking over a title as loved as The People's Friend comes with a lot of pressure, but I'm very excited about the opportunity. In terms of preparation, I was very lucky in that I had a period of handover with the brilliant Angela, and she was incredibly generous with her time. She did a lot to bring me up to speed with the magic behind the "Friend". I spent many hours with the editorial team to find out about all they do in bringing the magazine together. I have also been to meet some of the wonderful freelance writers who contribute to the magazine. The other thing I did was, quite simply, read. The best way to immerse yourself in a magazine brand is to just get into the pages and take it all in, and that is something I very much enjoyed doing.

The "Friend" has been in publication for more than 150 years, how do you plan to continue to reflect the values of the magazine's legacy and take the magazine forward into a new era?

The People's Friend always has, and always will be, about great stories and my plan is to make sure we continue to reflect that, along with the warm, positive, inclusive approach that has made the "Friend" such a huge part of people's lives for generations. I work with an amazing fiction team, who are dedicated to finding the best stories to include in the mag, and we are looking at what we can do to slightly expand and develop our range of fiction while remaining true to the values that define us as a brand. The same goes for our equally amazing features team, who scour the land for interesting stories. We will be working closely to examine ways of developing our feature content to broaden the appeal even further. There is so much to enjoy in the "Friend" and I hope to be able to bring the magazine to new readers. I am also looking at how we can do more to showcase all the fantastic reading in every issue. If I could shout from the rooftops about how great the magazine is, I absolutely would, but instead, I would suggest you keep an eye on the covers over the next few months. Watch this space!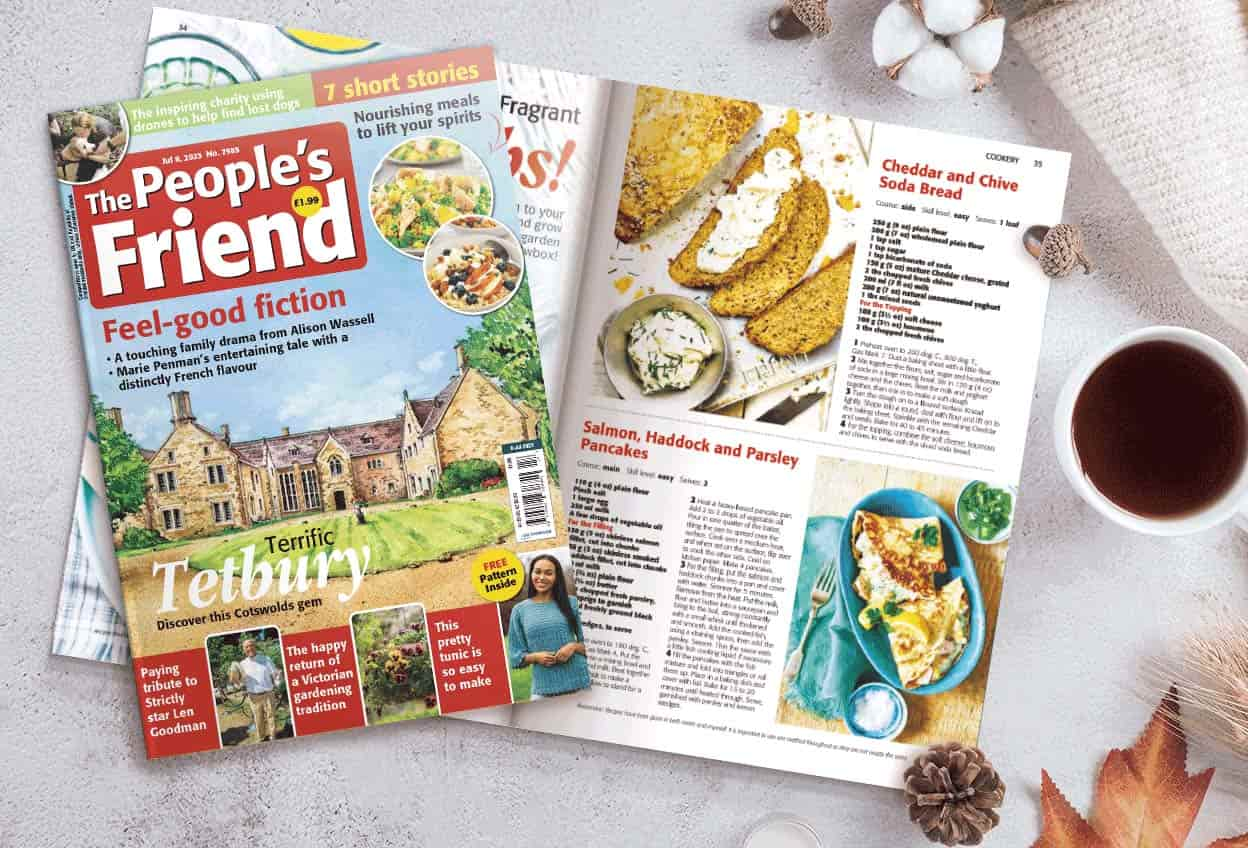 The loyal readers are a huge aspect of The People's Friend, can readers expect any events in the future?

In my previous role, I was editor of The People's Friend's sister magazine, My Weekly, and I was lucky enough to meet readers of both magazines when we had a Christmas-themed holiday at a Warner Hotel, and what a fantastic time we had. We ate, drank, danced – badly in my case – and celebrated in style. We plan to do more of these in the future, so I would say keep an eye on the magazine for details. We also hope to reinstate our famous writing workshops. As I said above, we have a truly excellent team of people working with writers to develop stories for the "Friend" and there really is no better people to teach you some of the tricks of the trade.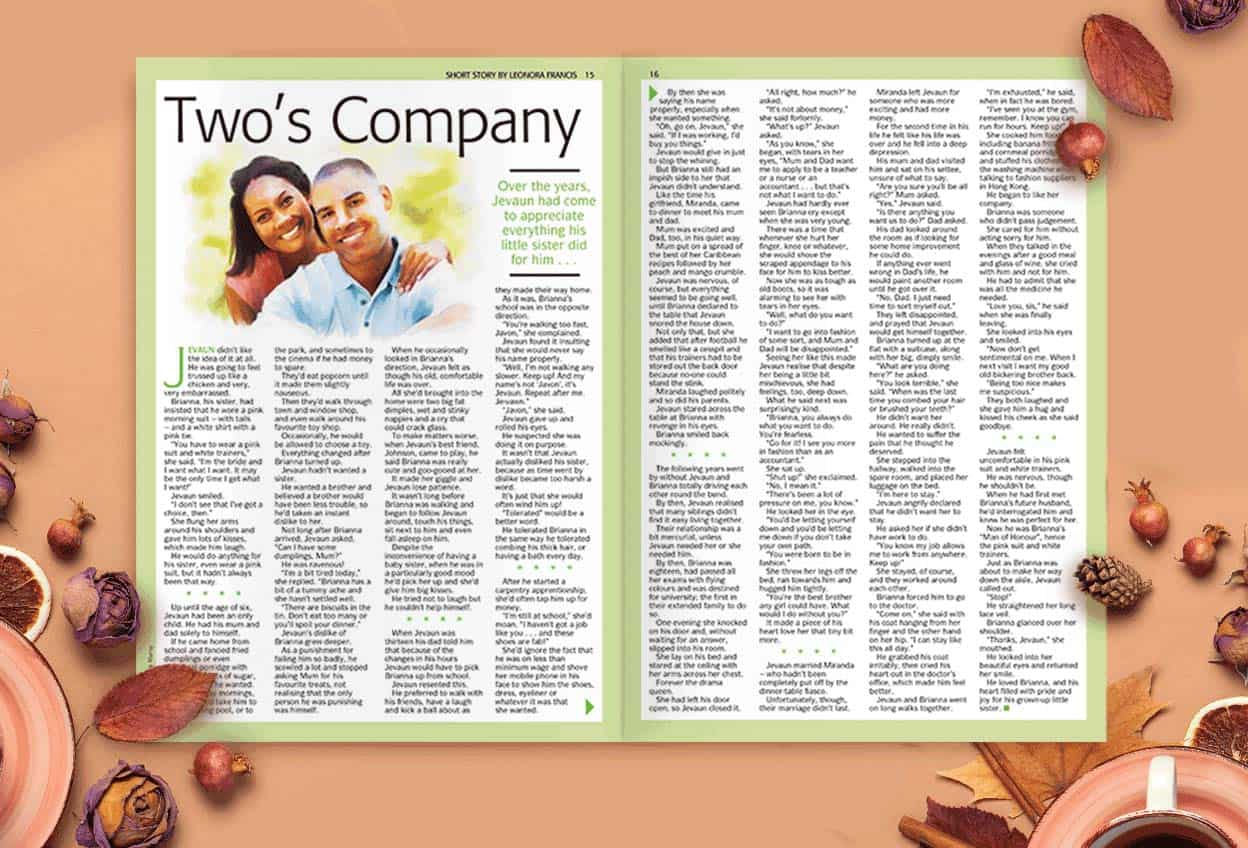 What are some upcoming features that readers can look forward to?

There's a couple of very significant milestones coming up for the "Friend". First up, our October 21 issue is our 8000th. Can you imagine 8000 magazines? It's an incredible achievement and a testament to all those decades of the best writing and illustration. We are celebrating with a special section looking back at some of the highlights from over the years, including a tribute to our first illustrated cover from 1946. And when I asked earlier about imagining 8000 magazines, we are speaking to people who can do just that – our archive team. We are finding out just what it takes to manage a legacy as far-reaching as that of the "Friend". I really hope our readers enjoy reading it as much as we have enjoyed working on it.

Then, in January, it is our 155th anniversary and we have a lot of exciting ideas about how to celebrate that incredible number. I won't go into too many details right now, but what I can say is that the 155th will be very much about looking forward. It won't be about the past, but the future. There are exciting times ahead for The People's Friend and our very special birthday will be the start.

And finally, why subscribe to The People's Friend?

To put it quite simply, there is nothing else quite like The People's Friend. It has a truly unique place on the magazine shelves and in terms of great reading, and pure, delightful escapism, it really is in a class of its own (I can say that humbly because it is really down to my predecessors that it deserves that level of praise! I am just getting started). To subscribe to The People's Friend means you will never be short of entertainment, and you will turn every page feeling positive and happy in what you have read. The wider team and I are dedicated to making the magazine as good as it can possibly be. Our readers are very much part of the "Friend" family. Without them, we are nothing and we want them to feel that sense of belonging when they pick up every issue. From having the magazine delivered through the letterbox, to reading a story and the sense of satisfaction you get from being taken on a journey through the words and images, it's all part of the subscriber journey with the "Friend". I may be biased, but I can heartily recommend it!

Subscribe and save with a magazine subscription to The People's Friend, with delivery included in the price!