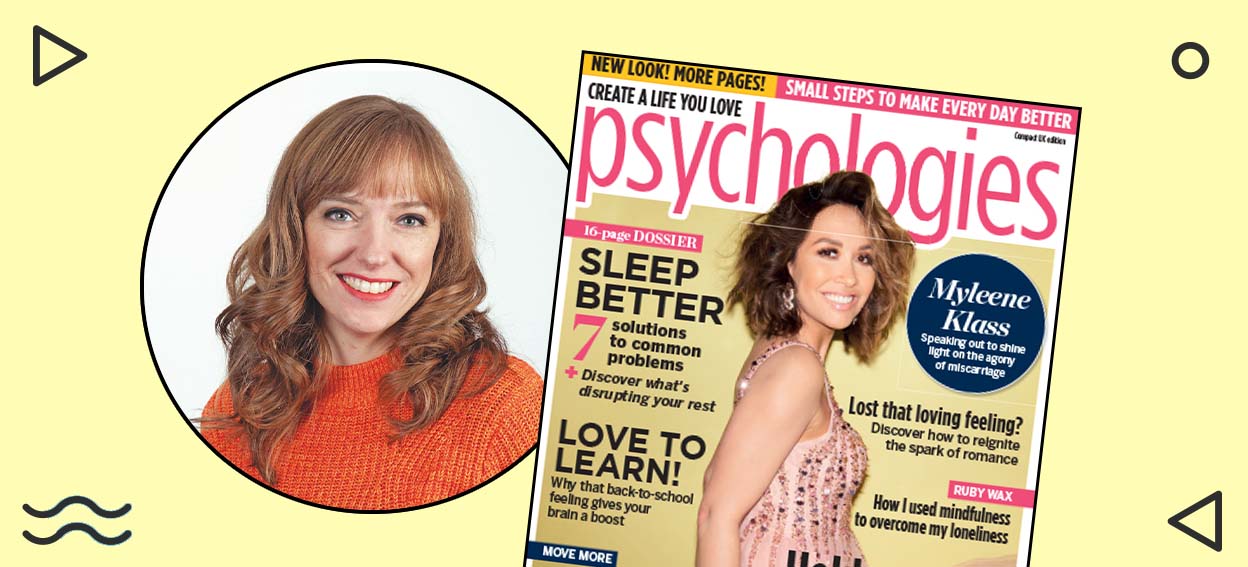 Psychologies is relaunching with the October 2021 issue, what will be different about the magazine, and why relaunch now?

I'm thrilled to be leading this wonderful magazine into its next exciting chapter. Given all the challenges we've been through in the last year and a half, I don't think there has ever been a more important time for a magazine like Psychologies, and the gentle, inspiring advice it provides. I am passionate about this magazine, this subject and this audience because emotional wellbeing is more important now than it ever has been. I want to help women overcome the barriers they face to improving their wellbeing, whether those barriers are a lack of knowledge, time, motivation, societal expectations, or anything else.

My plans are simple: keep doing what we're really good at, like the dossier, and brilliantly written features about fascinating subjects that inspire and enchant, whilst also making some changes to make the magazine even better.

We have spent months working on a beautiful redesign to make the magazine feel fresh, modern, and more relevant and enjoyable for our readers. We've thought about their love of creativity as well as nature, and are bringing in elements to reflect this, with textures drawn from art, and hand-drawn elements to create a more natural, organic, creative feel to the magazine. This will appeal to those who enjoy the rich, tactile, sensory experience of reading a magazine over a flat digital product. We've also increased our page size and improved the quality of our paper to make this and even more enjoyable experience, plus we're having more pages, from 100 earlier in the summer to 124 pages - you can't get too much of a good thing!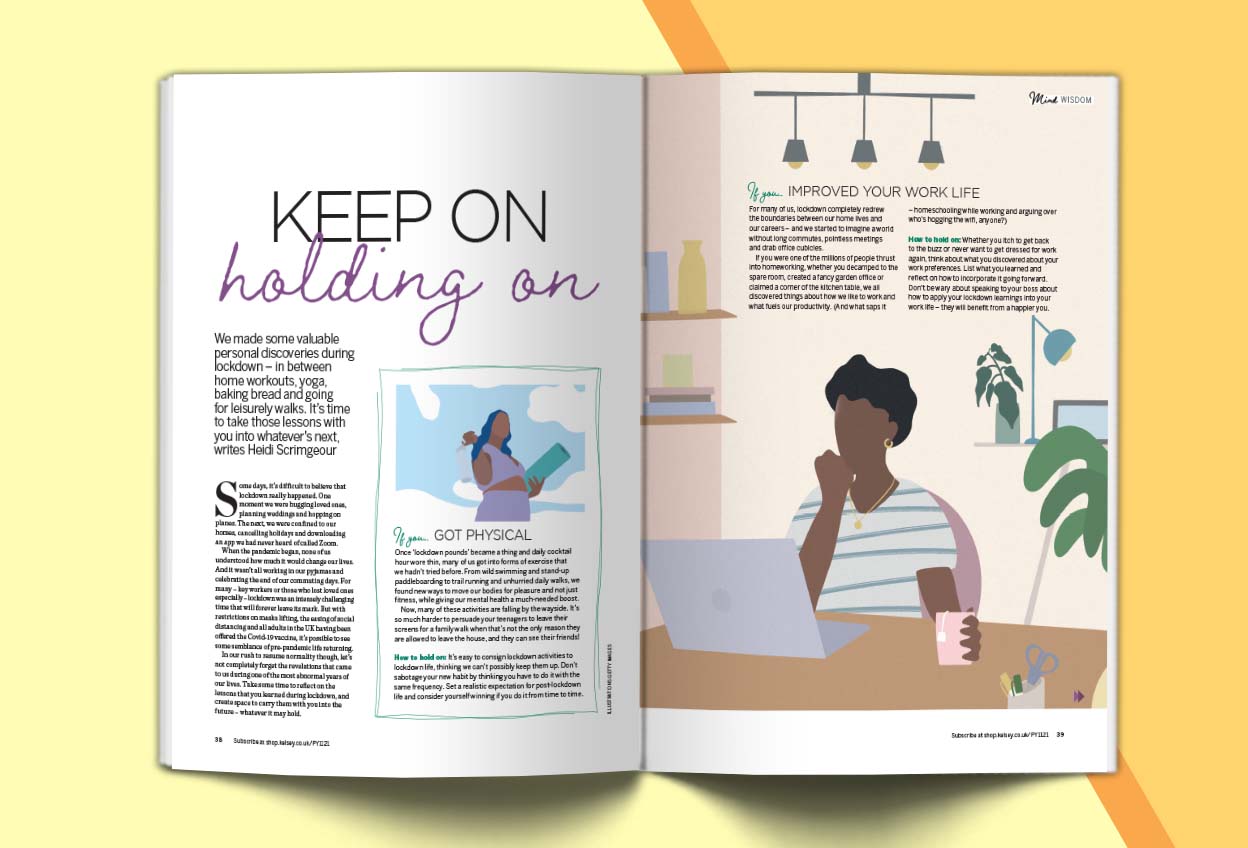 Psychologies is a great resource for today's life lessons, from social to emotional, and personal development. What issues will be discussed in upcoming magazine issues, why subscribe?

We have introduced four new sections, which will help us to slightly broaden the topics that we cover, and help us in our mission to make our readers feel fulfilled in every aspect of their lives.

These new areas are:

Mind – Boost your happiness and ways to overcome problems, looking at psychology, philosophy, confidence, anxiety, stress, therapy and more

Heart - Make the most of all of your loving relationships – with your partner, kids, parents, other family and friends

Body – Improve your wellbeing with gentle activity (walking, running, swimming, cycling, yoga), sleep, nutrition, natural beauty, meditation and more.

Soul - Let's look at the things that make your soul sing: creativity; nature; finding your purpose (including your work); travel and spirituality

We are using simple, direct language to demystify the topics and provide accessible and achievable advice to help women feel empowered to take action to feel happier and calmer, one step at a time. We aim to help our reader boost her happiness and resilience and lower her stress and anxiety. We do that by providing simple, achievable steps to make small changes that can add up to a real difference in her life.

Most importantly I want to keep Psychologies a kind, supportive and inspiring magazine our readers look forward to welcoming into their life each month.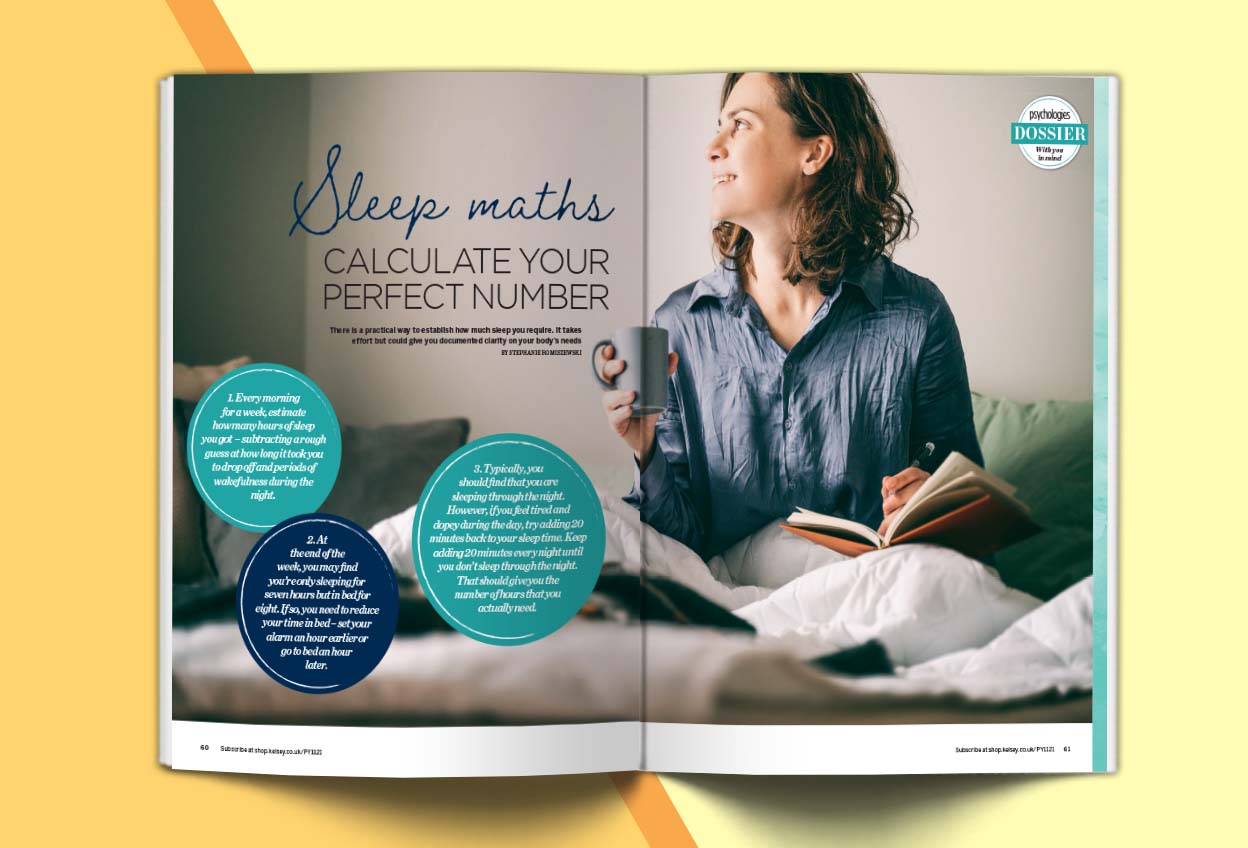 Subscribers benefit from free coaching, what does this include?

Every month, subscribers get access to free online coaching with a Psychologies subscription. Designed by top coaches for every area of life, from careers to wellbeing, there are more than 45 coaching programmes ready and waiting for you to dive into, from 'How to Overcome Your Triggers' to 'Conscious Self-Care', to 'Make Your Dreams a Reality', plus a brand-new coaching programme is added every month.

Each coaching programme delivers four weeks of interactive workbooks, inspirational coaching videos with the coach of the month, plus support, friendship and inspiration within our exclusive subscriber-only online community on Facebook. It's a world-class coaching programme, and all completely free when you subscribe!

I see it like this: you are a diamond, with many, many facets. Each one of these facets - your relationships, your confidence, your work, your love of running or cycling, what you eat, your joy for singing, the sleep you get at night, the yoga poses you do in the morning… each one of these different aspects of you is a facet that makes you who you are. They are all important, and added together, they are what makes you beautiful and precious. So let's celebrate them, and celebrate you, and help you to really shine!


Subscribe and save with a magazine subscription, with delivery included in the price!