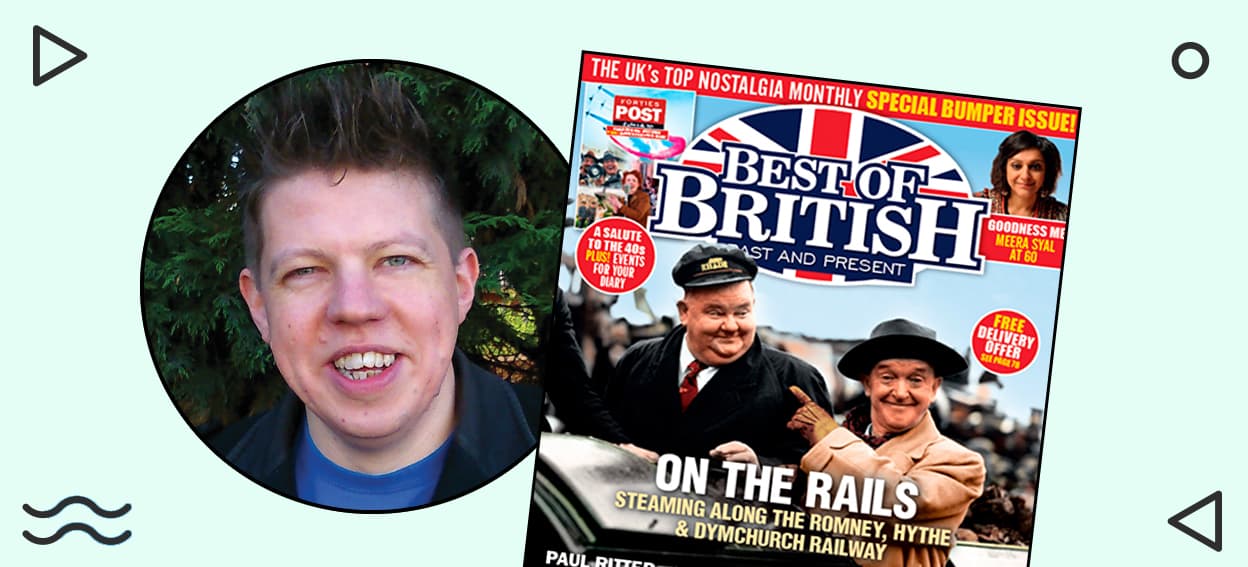 For anyone who may not know much about Best of British magazine, can you explain to us what it's about?

It's a celebration of classic entertainment, heritage transport, food and drink, the great British countryside and more. Each month we publish over 8 pages of 'Yesterday Remembered,' a compilation of nostalgia stories from readers of Best of British, it really is a trip down memory lane. We also look at lost collections and antiques in 'Treasures in the Attic' and take a view of how Britain used to look in 'View from the past', where we relive old High Streets and more. Every issue is packed with reflections and stories from our past. We take a look at our transport history, sport, and each issue review a British town or city to visit or stay in our 'Postcard from' series. In essence, there is something for everyone in Best of British, especially those who are nostalgia fans.


You often include real life stories/articles in your issues, is there a particular one that's memorable or your favourite?

We had a story from a man who loaned his house to the Beatles during the filming of Help! Fifty-five years on, he continues to receive visits from Beatles fans from across the world. Each issue we publish 8-10 stories from our readers, it's a real diverse reflection of British society and brings the memories flooding back.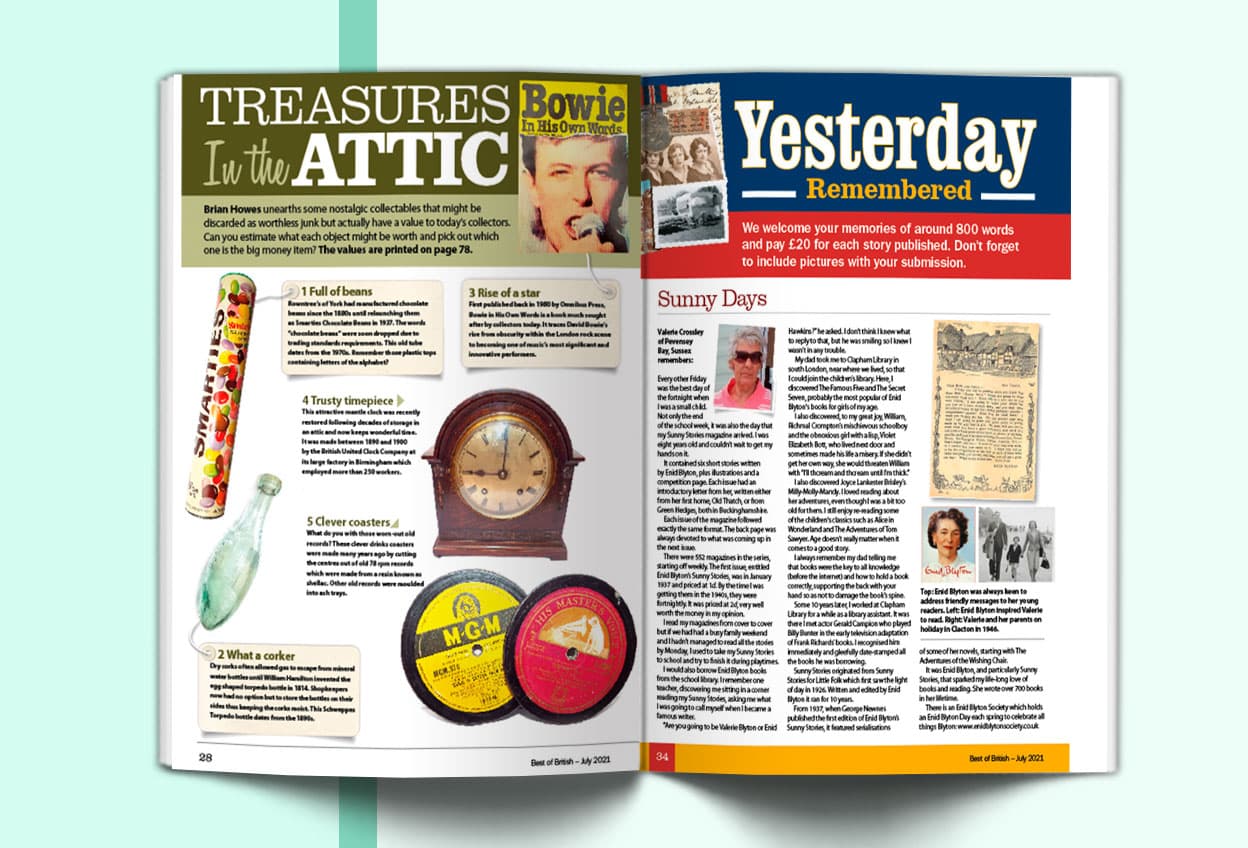 Will you need to have a passion for history to enjoy Best of British magazine?

You don't have to have a passion for history, perhaps just an initial interest in one of our features but it gets pretty infectious after that, many of our readers have been reading us for over 7+ years, so we keep you entertained each month! 100% of our readers said they would recommend Best of British, so our stories of British nostalgia keeps our readers entertained.

What can readers expect from upcoming issues, why subscribe?

Over the next few months, we'll be celebrating Sid James' TV roles, school dinners and British "folk" horror. But our mission is to bring Britain's nostalgia and heritage back to life, and for our readers to connect with times past. We'll cover all things British, from fashion designers, to old railways, engineering feats like Concorde and celebrate the British culture and products we can all be proud of. With a magazine packed with so much, a subscription to Best of British is always going to be good value.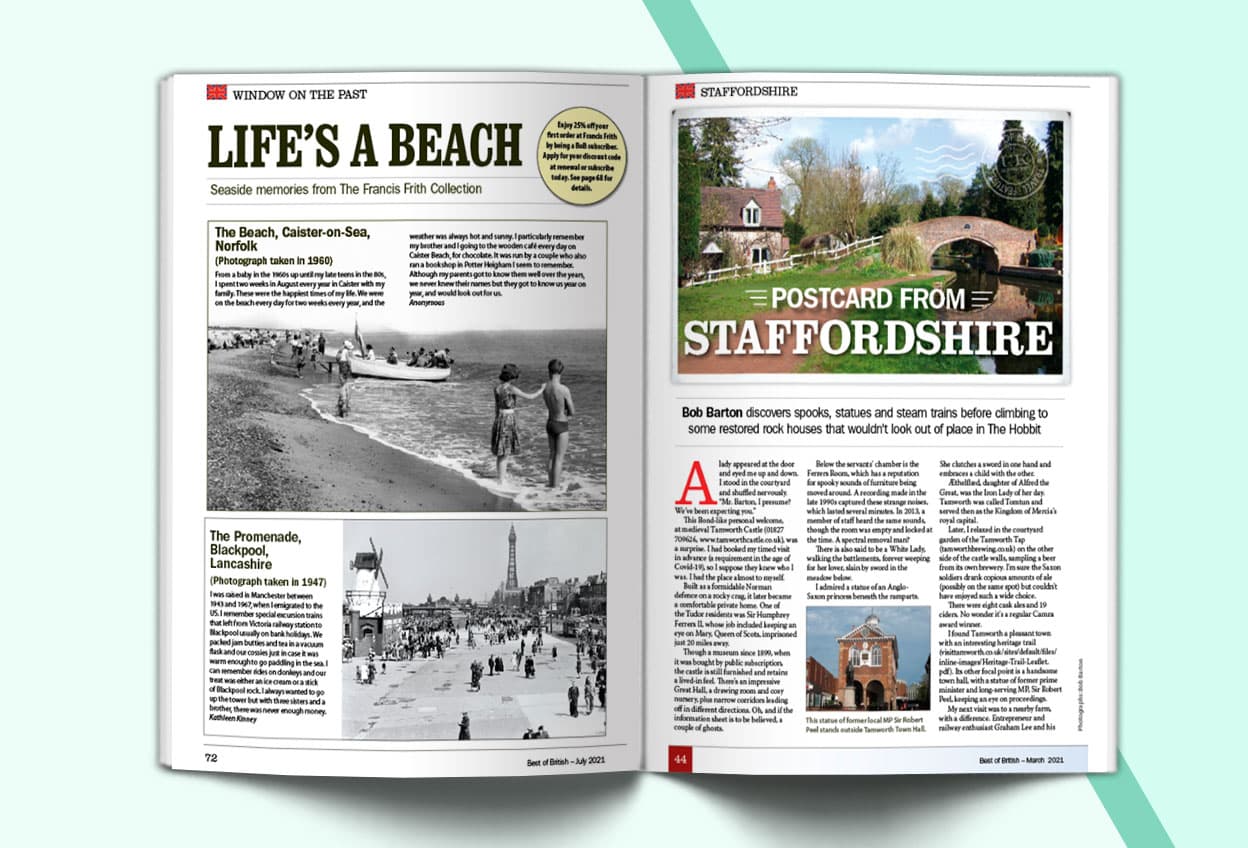 Subscribe to Best of British magazine today for £25.99 and never miss an issue!