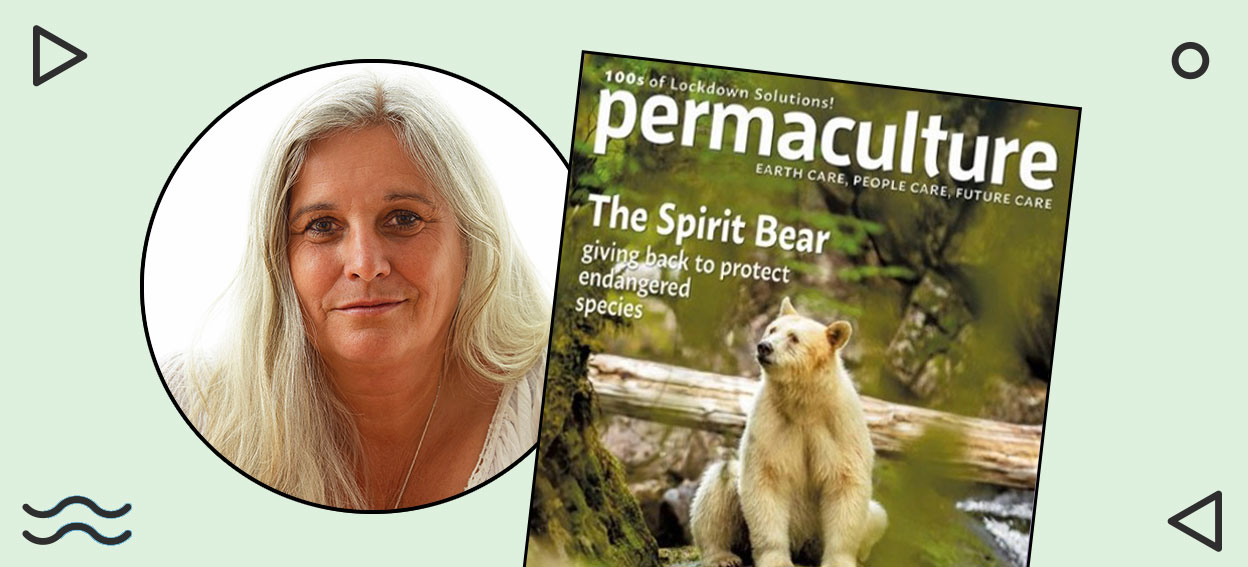 For people who may not know much about Permaculture Magazine, can you explain to us what the magazine is about?

There are some really creative, clever people out there in our communities who love Nature, growing food organically, upcycling materials, craftsmanship, and building beautiful and quirky structures. They want to make a difference in the world in many diverse ways and lessen their environmental impact. They also love to share their stories and practical tips to encourage others to try out new ideas. Permaculture Magazine, founded in 1992, is their platform, their Voice, showing that a better world is not only possible, but that actually it starts at home. So it is jam-packed with useful information and positive stories you won't find in the mainstream media about amazing projects, many of which offer visionary ideas and even help to repair broken habitats and communities across the UK and the world. It is a rich quarterly dose of inspiration and money-saving ideas.

A lot of people have taken to home improvements, gardening and coming together as a community amongst the pandemic, do you have any tips for people who may be interested in making a real change? Or any tips on creating self-sufficient gardens on a small budget?

If you are thinking about growing your own veg and saving money on food, our first tip would be to get composting … on any scale. It doesn't have to take up much room and you will be surprised how quickly a well-designed system can convert waste into nutrient-rich compost for free. Then think about making no dig beds. 'No dig' is the modern way to garden and saves so much work. It also creates a low maintenance, fertile system that will give you great yields. Mix up your planting to confuse pests and grow what you love to eat. Think about using containers as well in smaller spaces. Get to know your local gardeners too and swap ideas, plants and seeds. Tapping in to the local gardening community is a great help. Permaculture Magazine has (nearly!) 30 years of brilliant articles from the best practitioners about all these methods, and much more. Every subscription gives you FREE access to all this information and much more.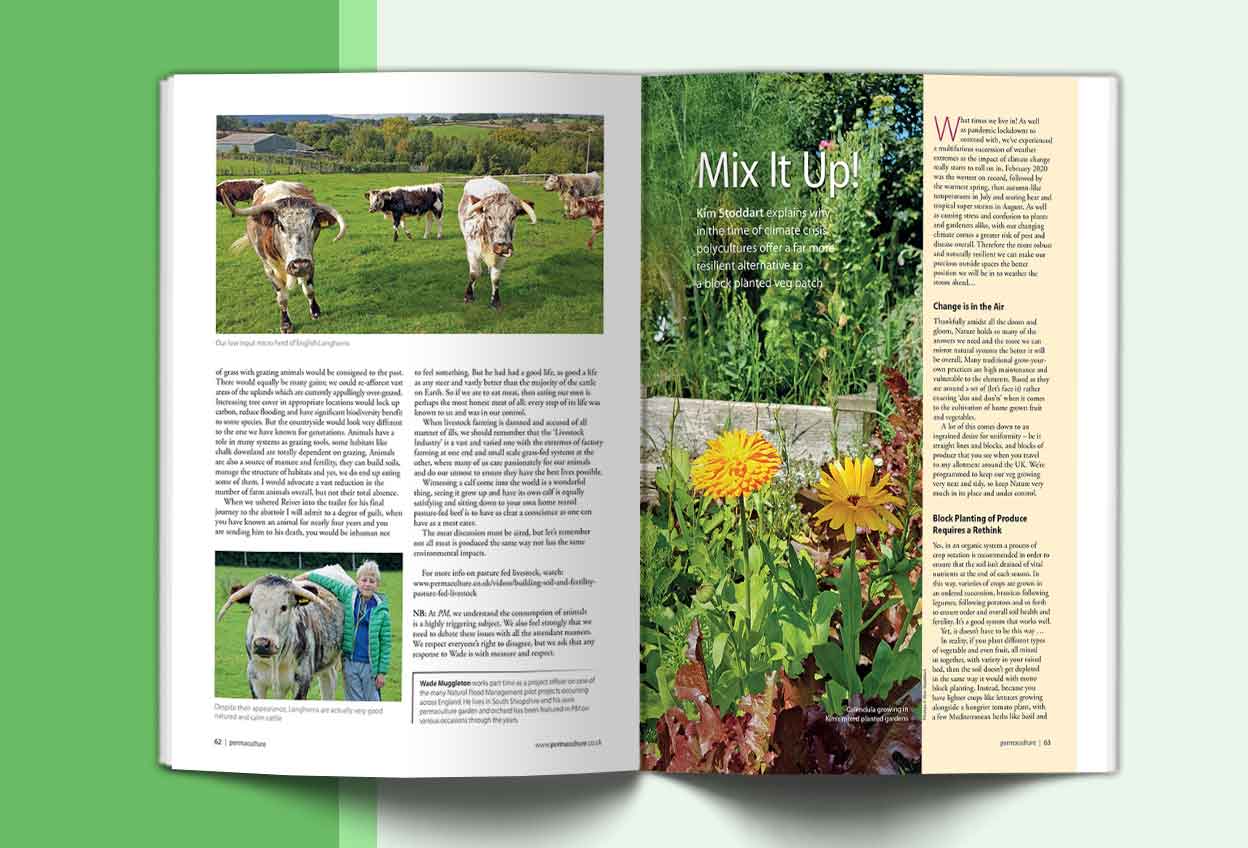 What are the most important factors that you would like your customers to take away from reading Permaculture Magazine?

It offers a sense of real possibility and optimism, as well as practical information. These are difficult times and health and wellbeing are more important than ever. There is nothing quite like having a project to plan or an achievable task to look forward to and immerse yourself in. Our readers tell us that the magazine encourages them to try out new ideas and feel a sense of being part of a positive group of people who genuinely care about Nature and want to do their bit to help and make change. At the same time, our mental health has never been more important, so we want every issue of the magazine to count.

Do you have a favourite issue you have worked on? If so, which one and why?

The current issue has my favourite front cover ever – because it is taken by a young Spirit Bear tracker in the rainforests of British Columbia. These very special white bears – not albino or polar – and they are incredibly rare, but they come to this talented photographer quite voluntarily. I feel privileged to have been given this photograph because it expresses the beauty of a pristine ecosystem and the love of an endangered species that we have to protect. And within the magazine are a whole variety of ways we can help – and make our own lives richer and more abundant at the same time. It's a no brainer. Every year we award £25,000 to projects all over the planet that are practically making habitats and people's lives better – our current issue shares some of this year's award winners so readers can learn at home and be part of the solutions further afield. Coupled with this, if you are a visual person, besides loads of colour photography in the magazine itself, we also run related clips on Permaculture Magazine's popular YouTube channel.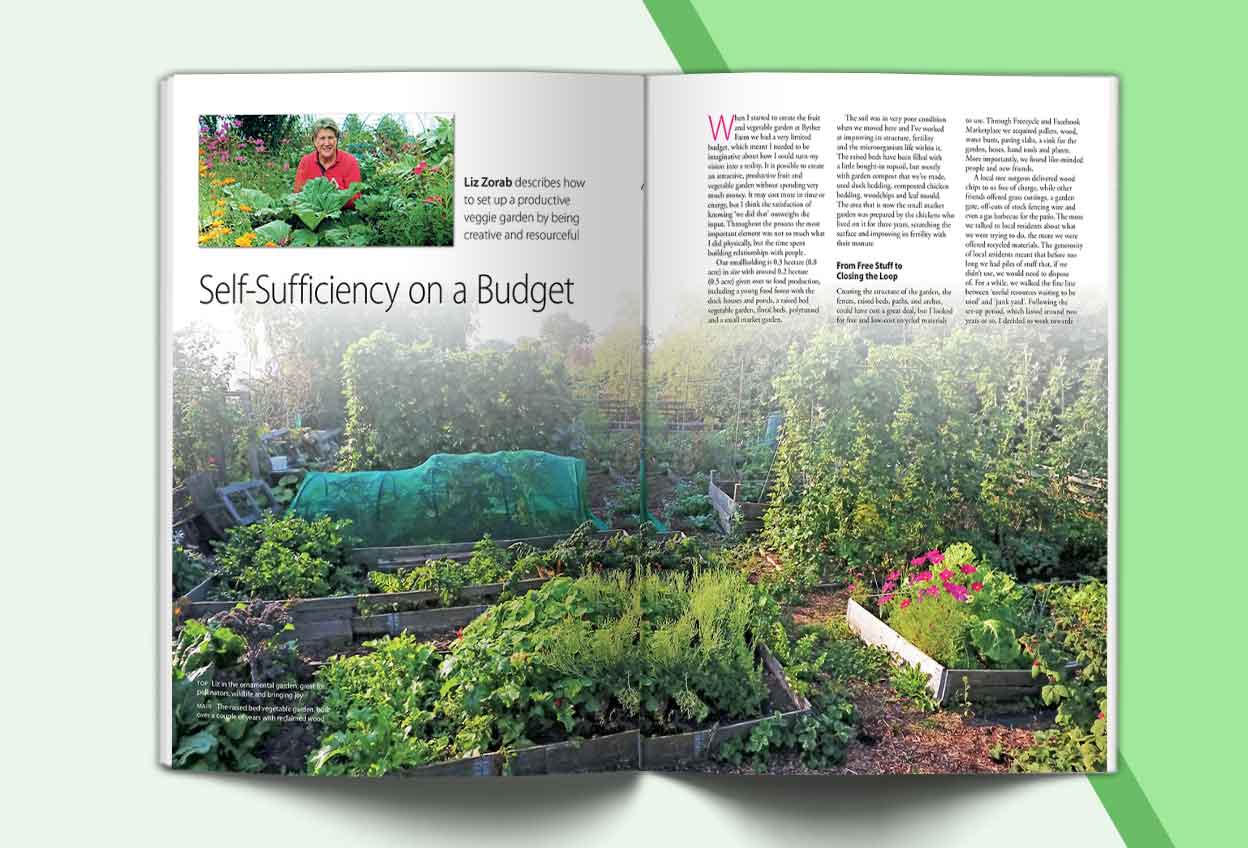 What can subscribers expect from future issues of Permaculture Magazine. Why subscribe?

Part of our job is to spot new trends and report on projects and news that haven't hit the headlines or TV yet – we always seek out new ideas that are at the vanguard of positive, creative change. It helps that the Permaculture Magazine team not only researches and writes about permaculture, we also practice it at home and in our local communities. We literally 'walk our talk', so expect us to really mean 'tried and tested'. We guarantee we will encourage you to plant beautiful flowers and veggie polycultures, build a shed from upcycled materials, experiment with a new craft, send you in the direction of a great new book, involve your kids in a tree planting project or introduce you to people who are literally changing the world. The opportunities are limited only by your imagination! … And you can always expect to smile when each issue hits your doormat.

Subscribe and save with a magazine subscription, with delivery included in the price!