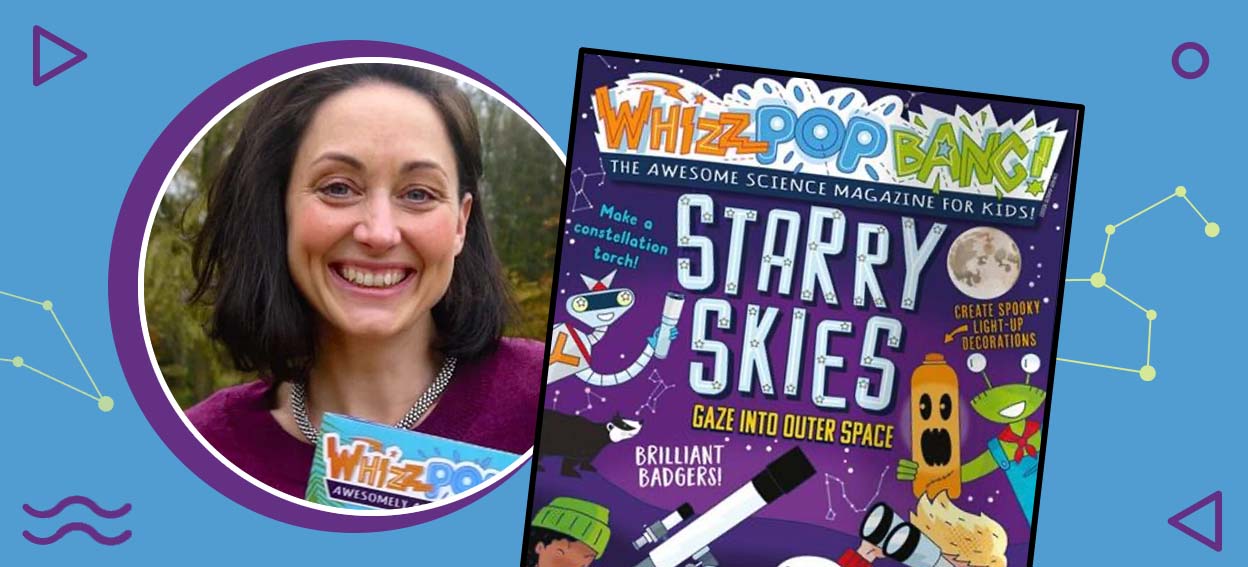 Whizz Pop Bang magazine is an award-winning science magazine that brings science to life for ages 6-12. Can you tell us a little more about the topics covered in the magazine?

Science is everywhere – it's about finding out how our world works, from how galaxies form in outer space to why our skin goes wrinkly in the bath! In Whizz Pop Bang, we cover a huge breadth of topics that all help to answer children's burning questions about the world around them – we've had magazines on all sorts of topics like dinosaurs, music, pets, ancient Egypt, swimming, seasides, sports, jungles and engineering. Our most popular edition ever was called Ploptastic Poo – you can imagine what that was about! Each magazine is squarely aimed at both girls and boys, with no plastic toys and no advertising – it's 36 pages of pure science wonder, from puzzles, riddles and jokes to experiments, interviews and how stuff works!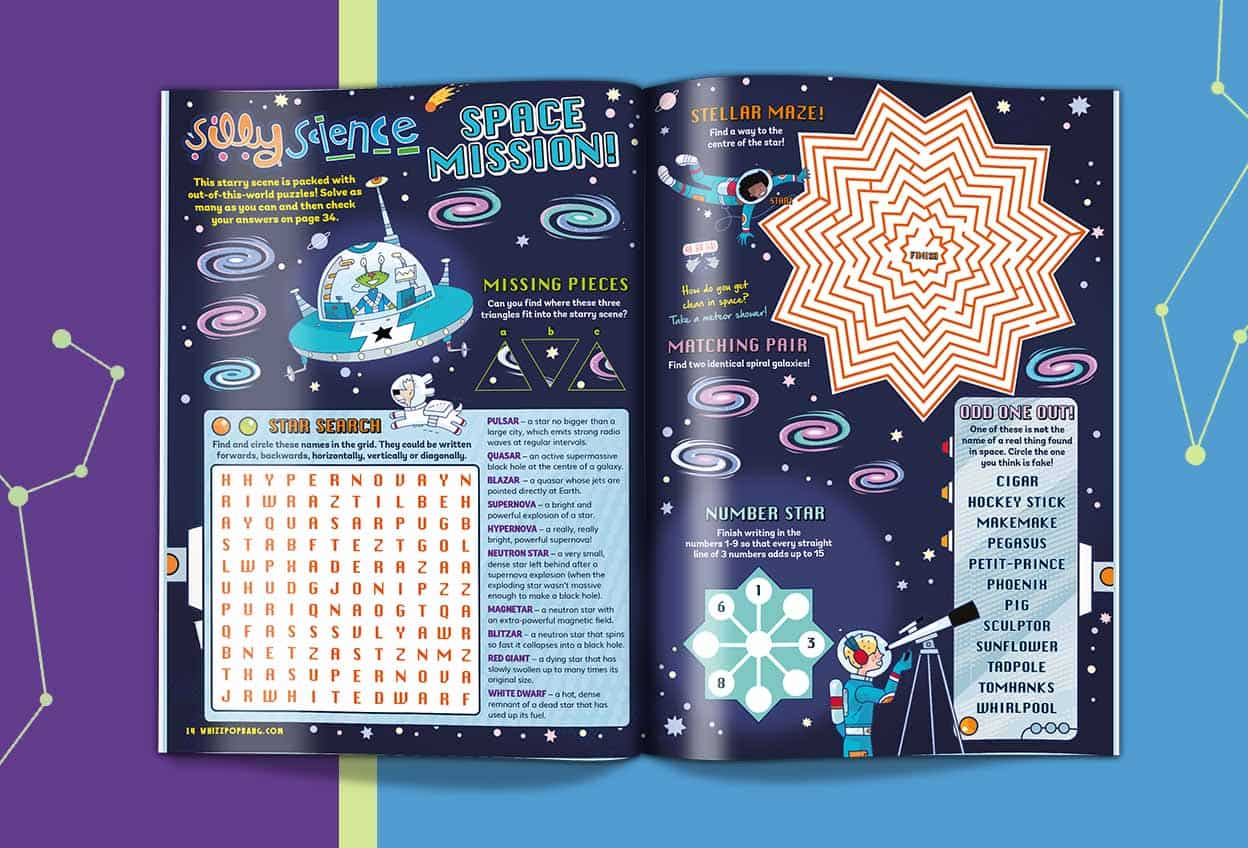 The magazine includes tried and tested experiments for kids to try at home. What's been your favourite experiment to try and why?

The great thing about trying the experiments at home is that I often learn new things as I'm doing them. Sometimes experiments don't work how you expect them to first time round, but that's part of the process. You tweak your methods and you learn as you go. All our experiments can be done at home using things you'll usually find lying around the house. I'm currently working on a flapping paper pterosaur mobile that kids will be able to snip out and make!

One of my favourite activities ever was getting water to boil at room temperature – it's so simple, and so surprising! All you need is some water and a syringe (the ones you get with children's medicine, like Calpol, are ideal). Put a thumb over the end of the syringe and use your other hand to pull out the plunger. You'll see lots of bubbles forming inside the water, which is the water actually boiling! By pulling out the plunger, you're increasing the space inside the syringe, which lowers the air pressure. At lower air pressures, water can boil at much lower temperatures, so if you decrease the air pressure enough, the water will boil at room temperature. Science can be so surprising!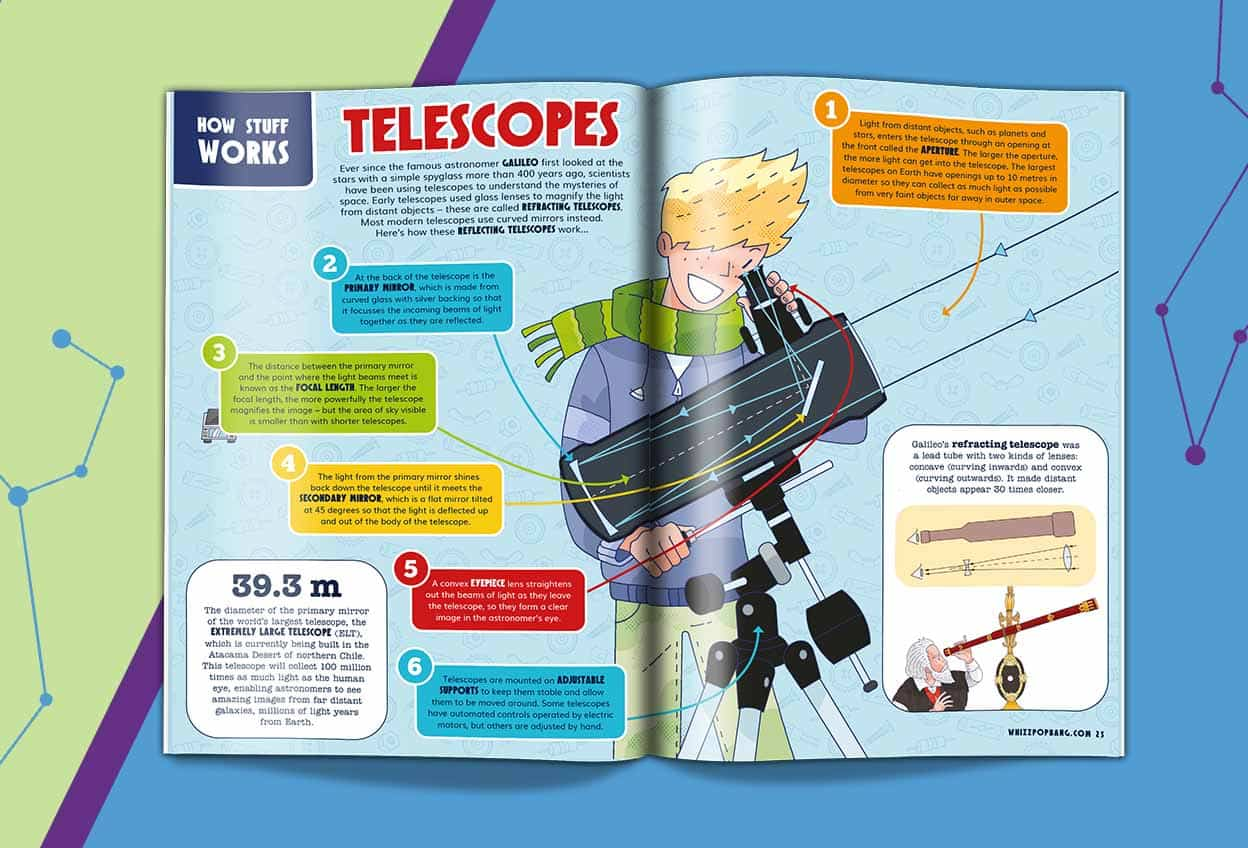 Whizz Pop Bang is linked to the Science curriculum and supports cross subject learning. Why was this important to you?

In UK primary schools, the government has put a huge emphasis on reading and maths, which means that teachers don't often have as much time as they'd like to dedicate to other subjects, like science. With Whizz Pop Bang, we're helping to top up children's science education with a fun magazine that means more kids get the chance to fall in love with science and to understand the world around them.

As well as helping with children's education at home, we also support science teaching in schools. Most UK primary school teachers don't have a science background, so we produce downloadable teaching resources to make it super-easy for them to teach inspirational science in class. These lesson plans and reading comprehensions accompany each magazine and schools use them to help deliver the science curriculum in a fun and hands-on way.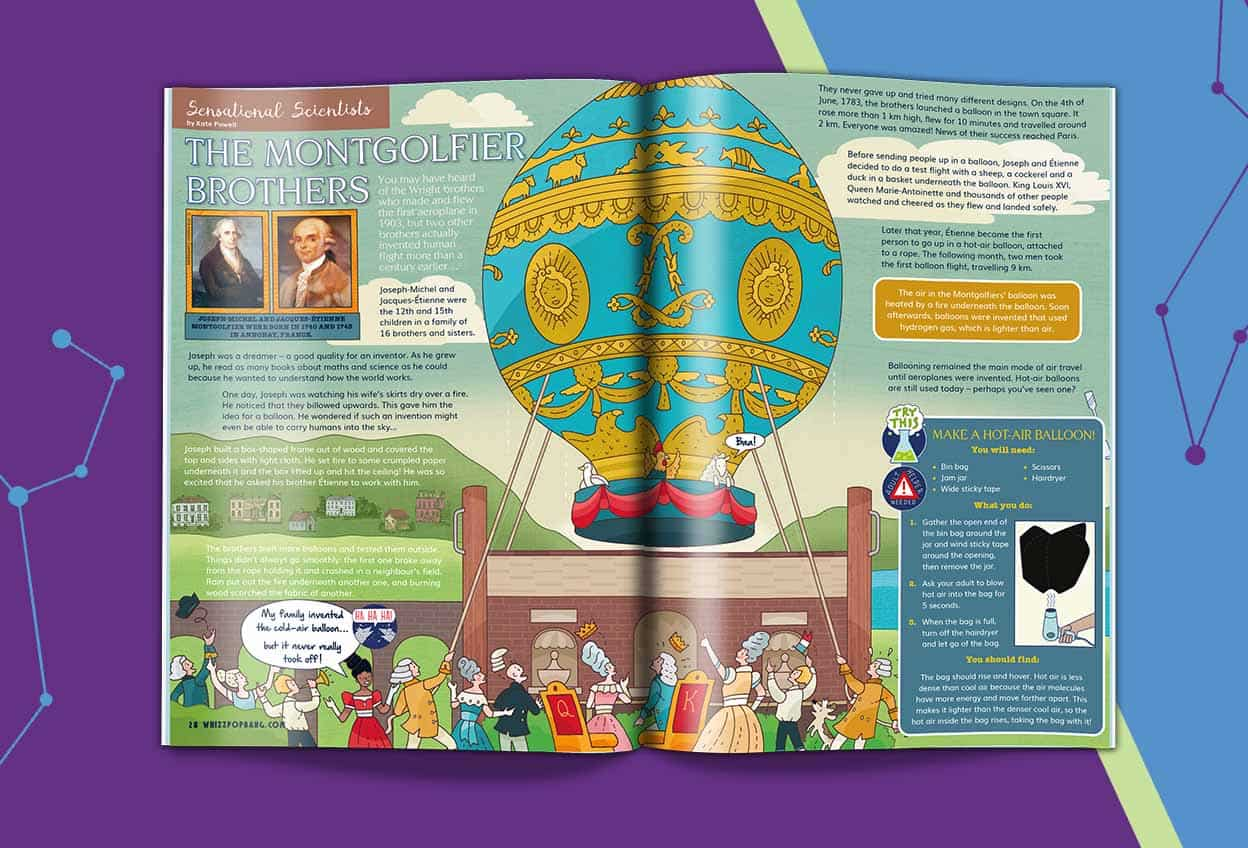 Your website mentions you can download pre-planned weekly science club activities for free, can you tell us a little more about this?

Science clubs are a great way for children to try out activities that will spark a love of hands-on practical science. The free downloadable plans for our Awesomely Amazing Science Club make it easy for anyone to run a science club – families, schools, home educators, Brownies, Scouts and science club leaders. You'll find lots of tips on our website, as well as a link to sign up for the club downloads!

What can subscribers expect from future issues, why subscribe?

We've got so much excitement coming up at Whizz Pop Bang! The next magazine is all about flying beasts – did you know that some pterosaurs were as big as aeroplanes?! Next up, is our Secret Science of Christmas edition, which is an activity–packed look at some of the science hidden behind our Christmas traditions – try science-based baking, experiment with a balloon-powered reindeer and engineer a Christmas card tower!

Next year, we've got magazines on dinosaur extinctions, aliens, detective science, monster machines, busy bees, movies and so much more! You can be sure that a Whizz Pop Bang subscription will make an excellent year-round gift for any child who's curious about the world around them!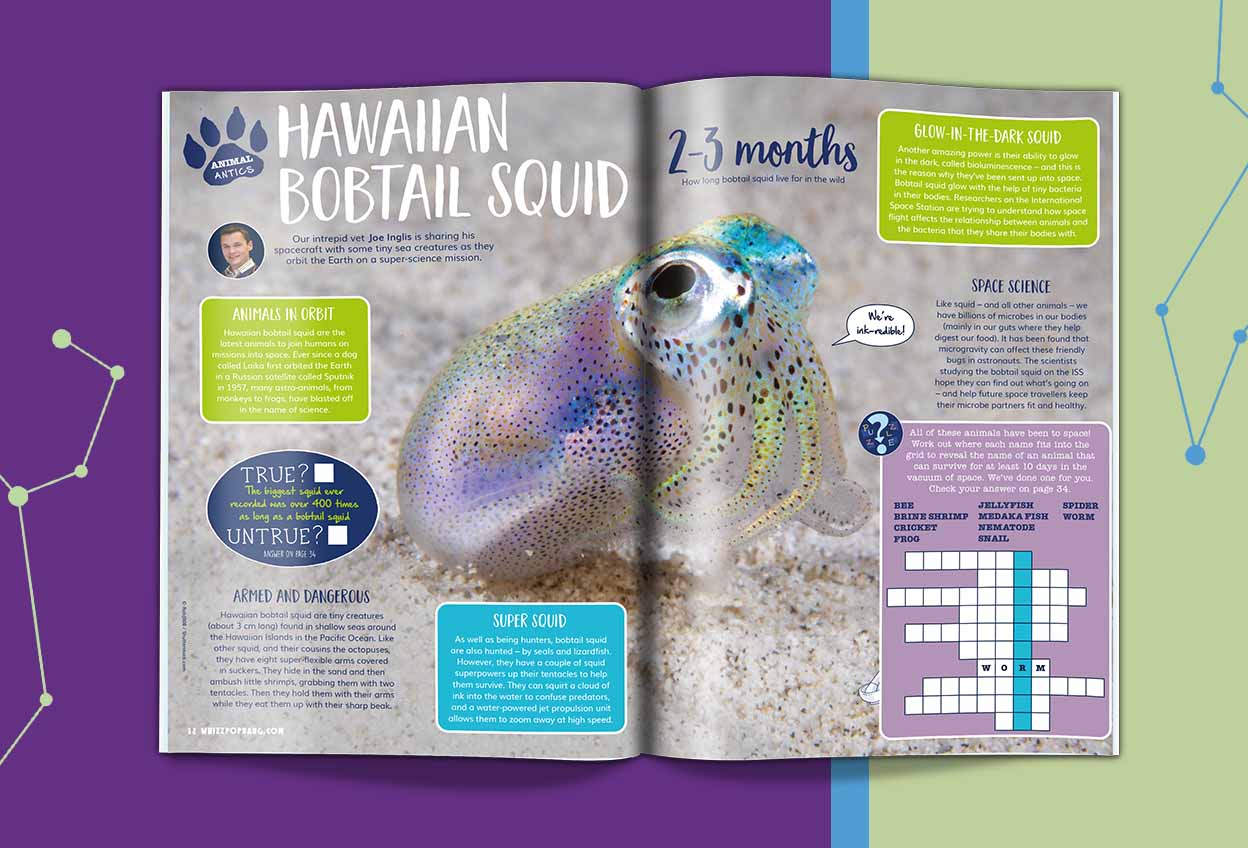 Subscribe and save with a magazine subscription to Whizz Pop Bang, with delivery included in the price!