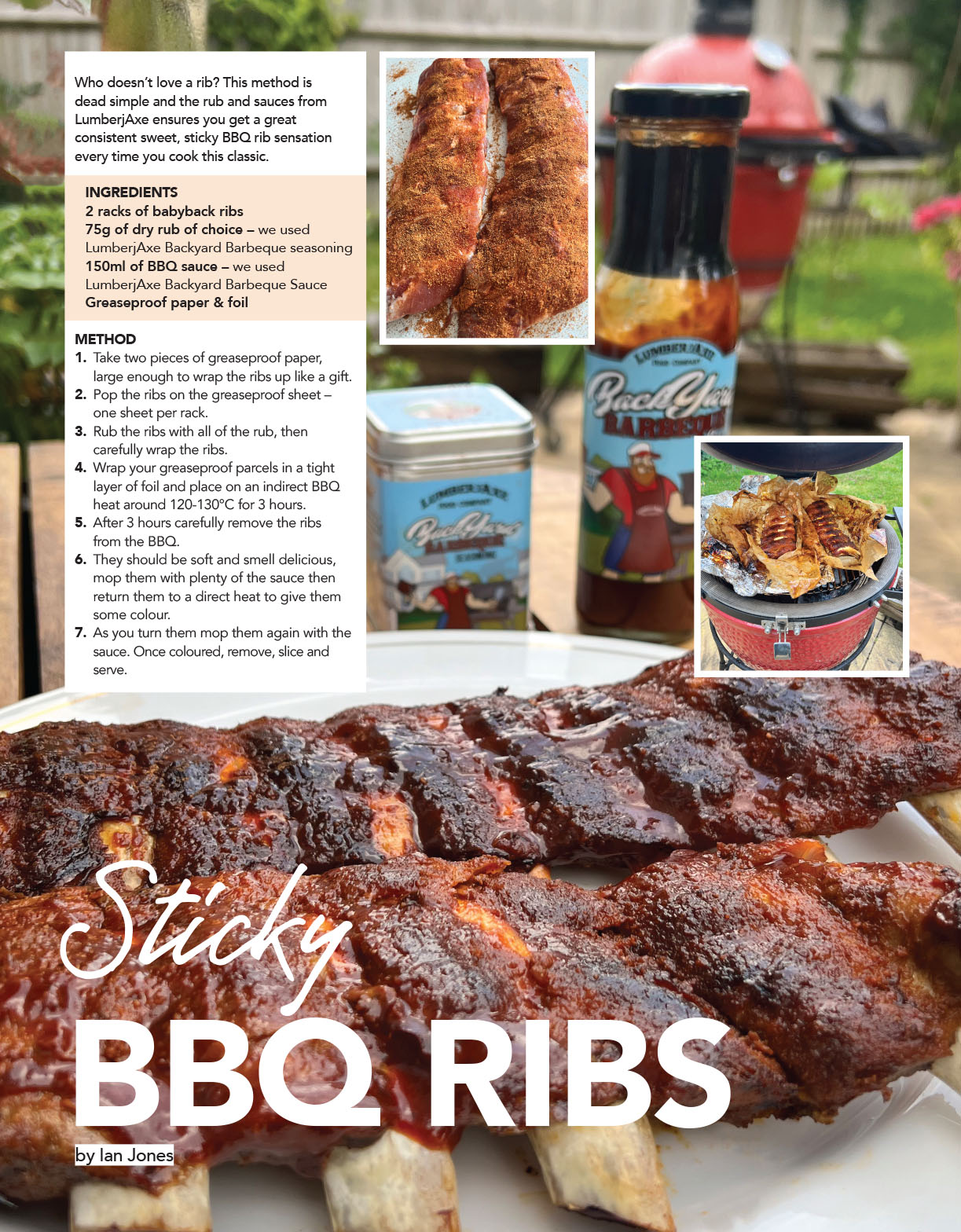 Who doesn't love a rib? This method is dead simple and the rub and sauces from LumberjAxe ensure you get a great consistent sweet, sticky BBQ rib sensation every time you cook this classic.

INGREDIENTS
75g of dry rub of choice – (we used LumberjAxe Backyard Barbeque seasoning)
150ml of BBQ sauce – (we used LumberjAxe Backyard Barbeque Sauce)


METHOD


1. Take two pieces of greaseproof paper, large enough to wrap the ribs up like a gift.
2. Pop the ribs on the greaseproof sheet - one sheet per rack.
3. Rub the ribs with all of the rub, then carefully wrap the ribs.
4. Wrap your greaseproof parcels in a tight layer of foil and place on an indirect BBQ heat around 120-130°C for 3 hours.
5. After 3 hours carefully remove the ribs from the BBQ.
6. They should be soft and smell delicious, mop them with plenty of the sauce and then return them to a direct heat to give them some colour.
7. As you turn them, mop them up again with the sauce. Once coloured, remove, slice and serve.

Subscribe to BBQ. Fire, Food & Outdoor Living magazine today to never miss a future issue!