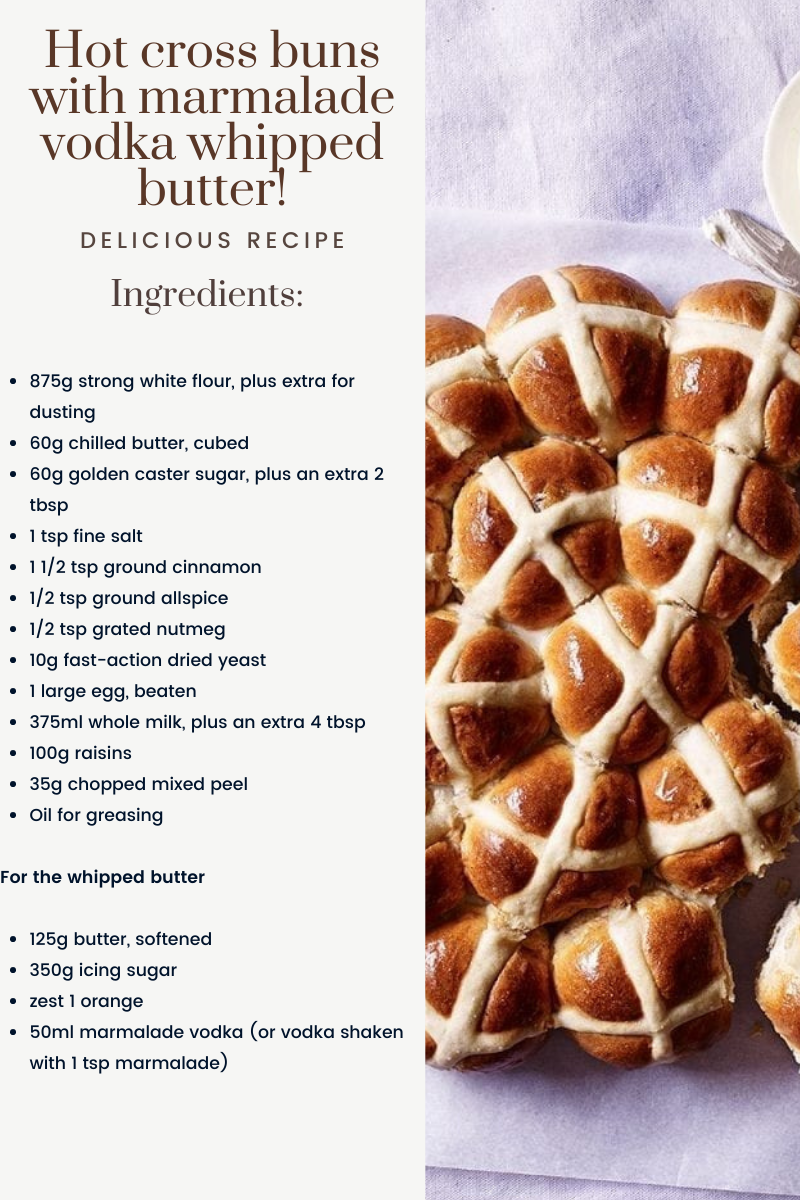 Hot cross buns are an essential part of Easter celebrations, and the additional effort required to make them from scratch is always worthwhile. Delicious magazine's version of this classic treat goes above and beyond by featuring a delectable boozy marmalade whipped butter and a communal, tear-and-share serving style.

Click here to view Hot cross buns with marmalade vodka whipped butter baking instructions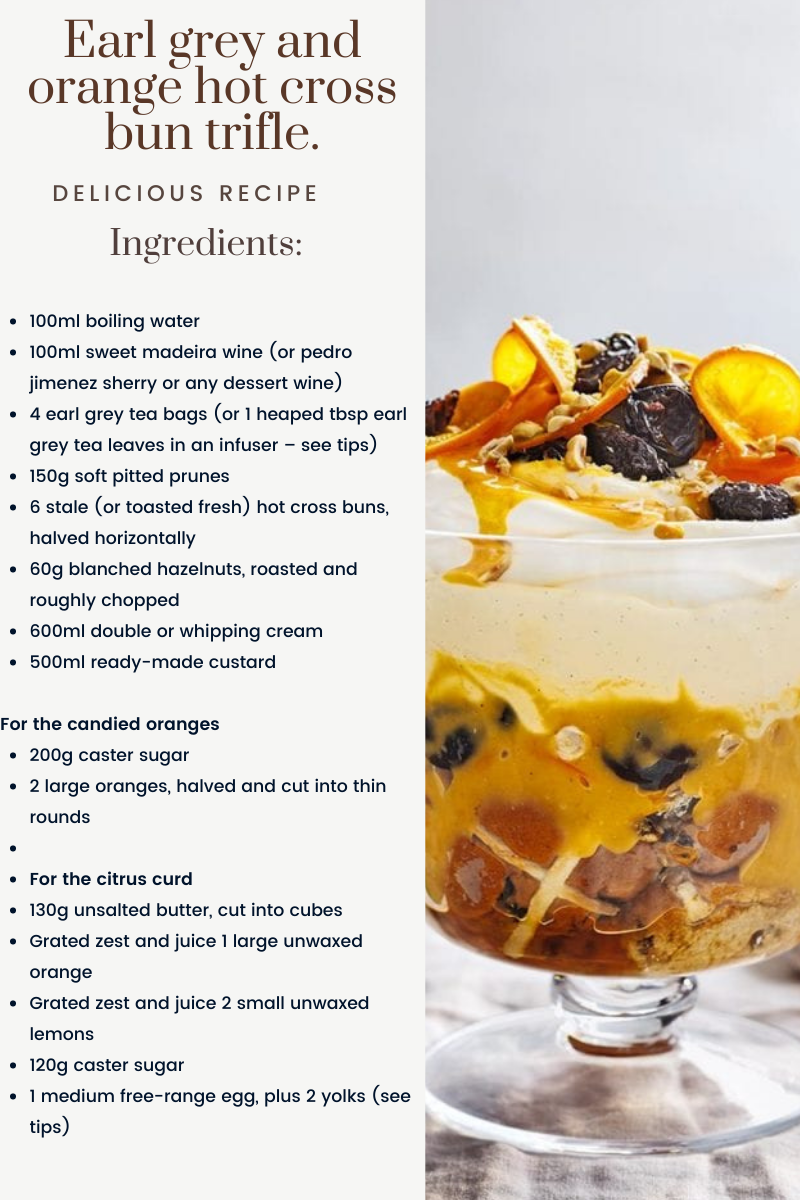 This delightful Easter trifle features leftover hot cross buns, laced with alcohol, and layered with cream, custard, and citrus curd. It's a perfect addition to any Easter lunch menu.

Alternatively, you might consider making your own hot cross buns to use in this trifle. If you prefer a tangy and fruity twist, you could try making a lemon syllabub and passion fruit trifle instead, which would be a great addition to your Easter table.

Click here to view Earl grey and orange hot cross bun trifle baking instructions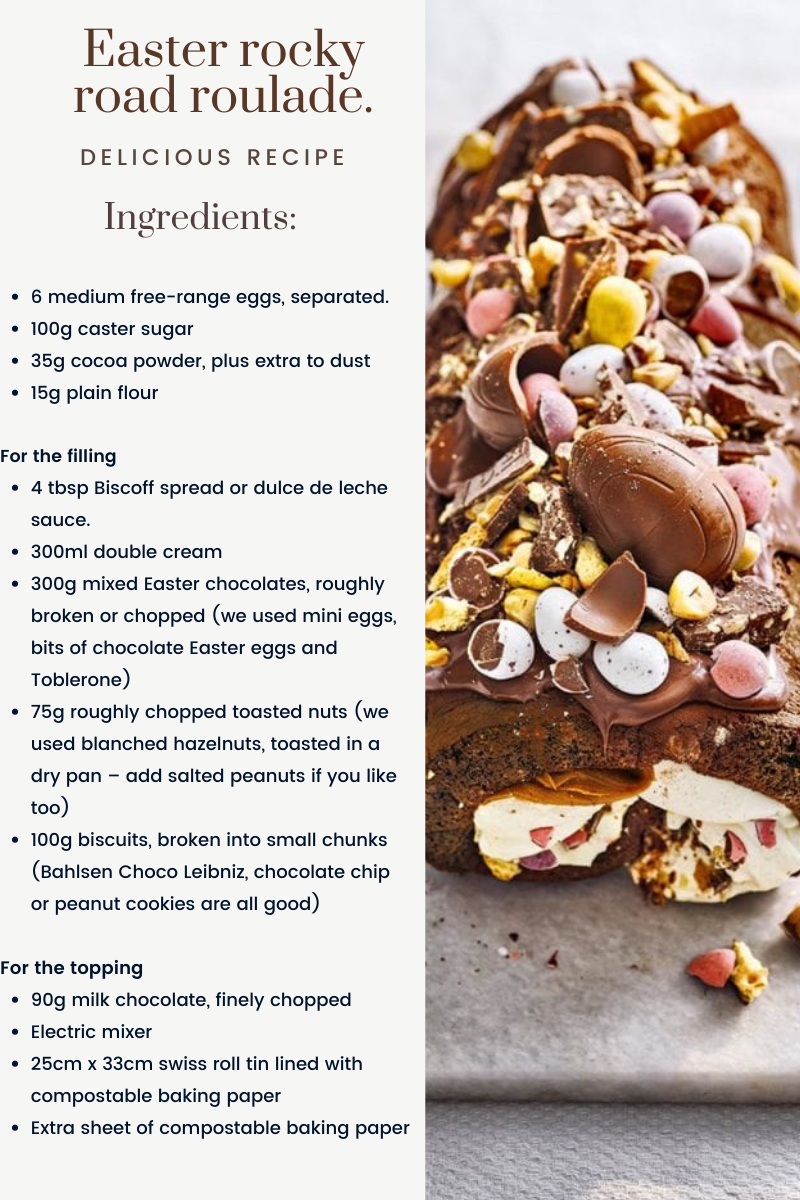 This Easter rocky road roulade, made with double chocolate and caramel, is a deliciously indulgent way to conclude a celebratory Easter meal. Furthermore, it provides an enjoyable experience to assemble it with the kids.


Click here to view Easter rocky road roulade baking instructions

Subscribe to delicious. magazine today to never miss a future issue!