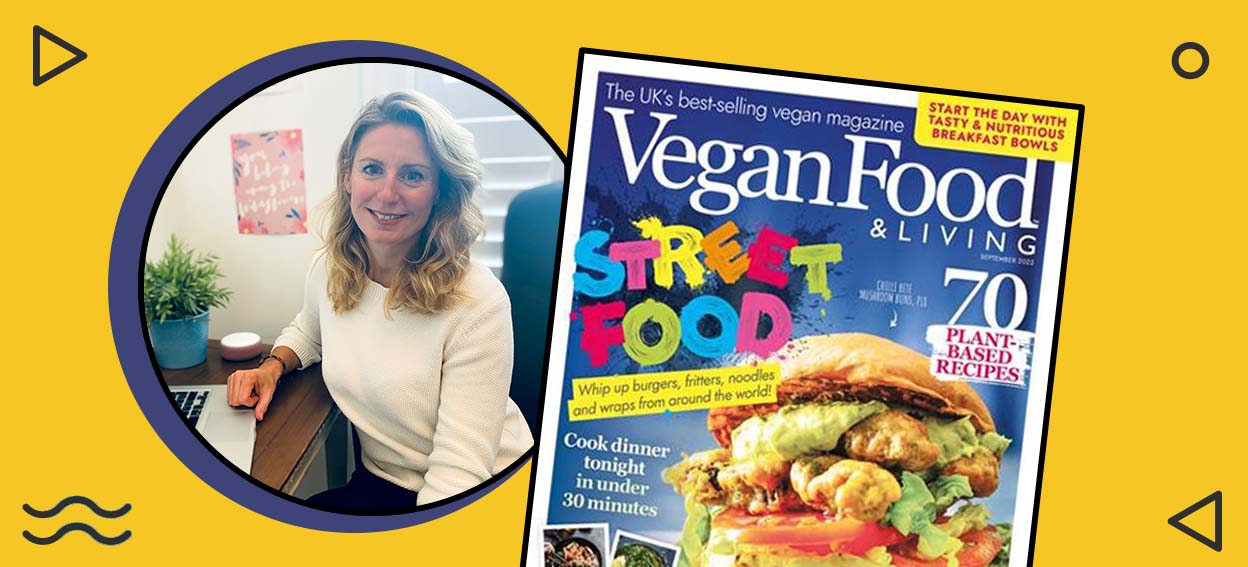 Vegan Food & Living is the UK's bestselling magazine dedicated to celebrating the vegan lifestyle. For anyone wanting to learn more about a vegan diet and lifestyle, what does this entail?

The popularity of veganism has rocketed over the past five years, but it's not a new concept. Countries with some of the longest lifespans have been eating predominantly plant-based diets for centuries. A vegan diet emits any kind of animal products, including meat, fish, dairy, eggs and honey and has been proven to be better for the planet, our health and of course, animal welfare. If you adopt a vegan lifestyle too, you will want to stop buying things made with leather, silk, fur and feathers as well as beauty products that contain animal-derived ingredients like honey.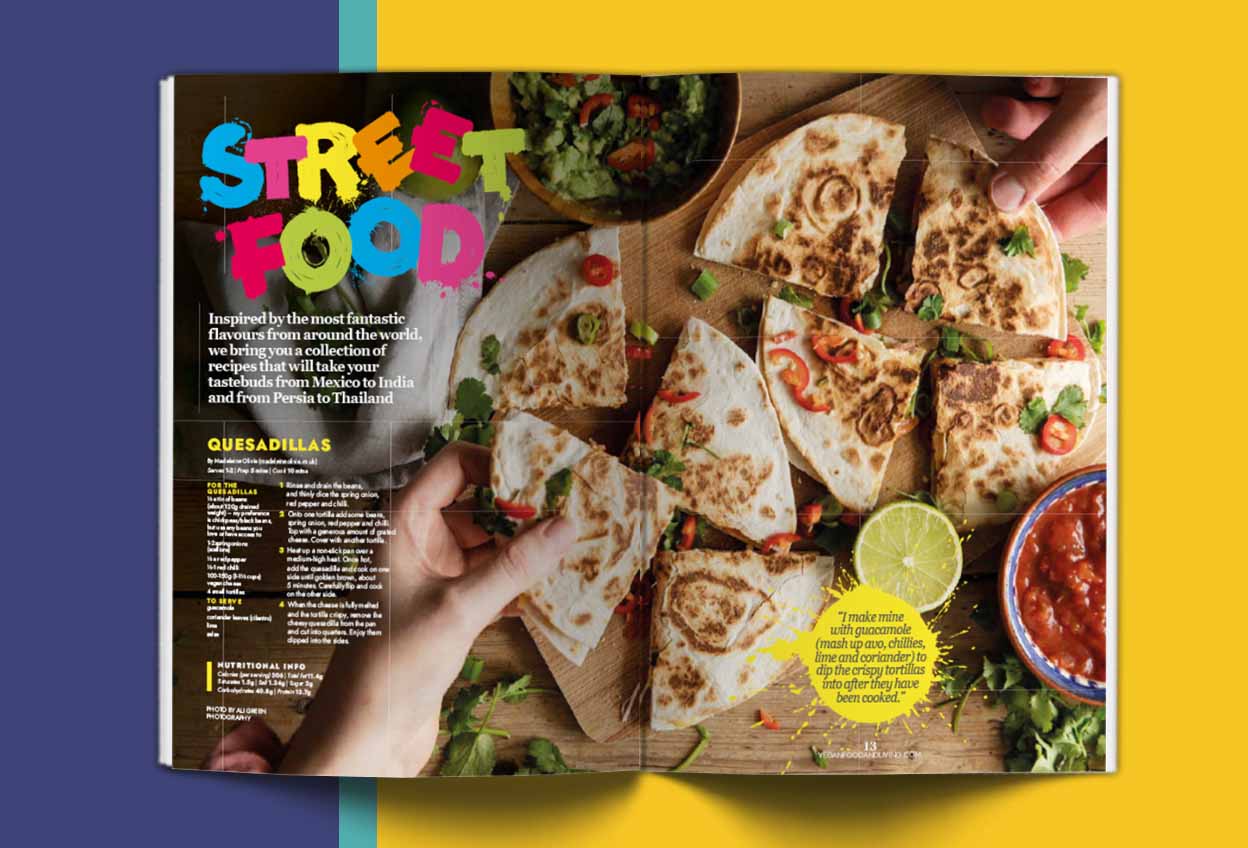 It's important to be aware of your body's nutritional needs when exploring a vegan diet. Do you help subscribers to make sure this is achieved?

The exciting thing about going vegan is discovering so many new plant-based foods – far from being restrictive, healthy vegan meals are delicious, colourful and nutritious!

All of the 70 recipes in each issue of the magazine are labelled with nutritional information and our regular Nutrition SOS section covers common concerns such as where to get your protein, B12 and omega-3. We work with top nutritionists and dieticians to help inform readers on how to get the most from their diet, packing in all those fruits, vegetables, nuts, seeds, legumes and wholegrains.

A subscription to Vegan Food and Living magazine comes with membership benefits, can you tell us a little more what this includes?

As a Vegan Food & Living member, you receive the monthly magazine either to your door or to your device along with access to 1000s of plant-based recipes in our digital magazine archive – so you'll never run out of meal inspiration again!

You'll also receive discounts and perks from our plant-based partners along with exclusive member-only competitions. Our newsletters also provide you with the latest vegan news, tips and recipes sent to your email inbox.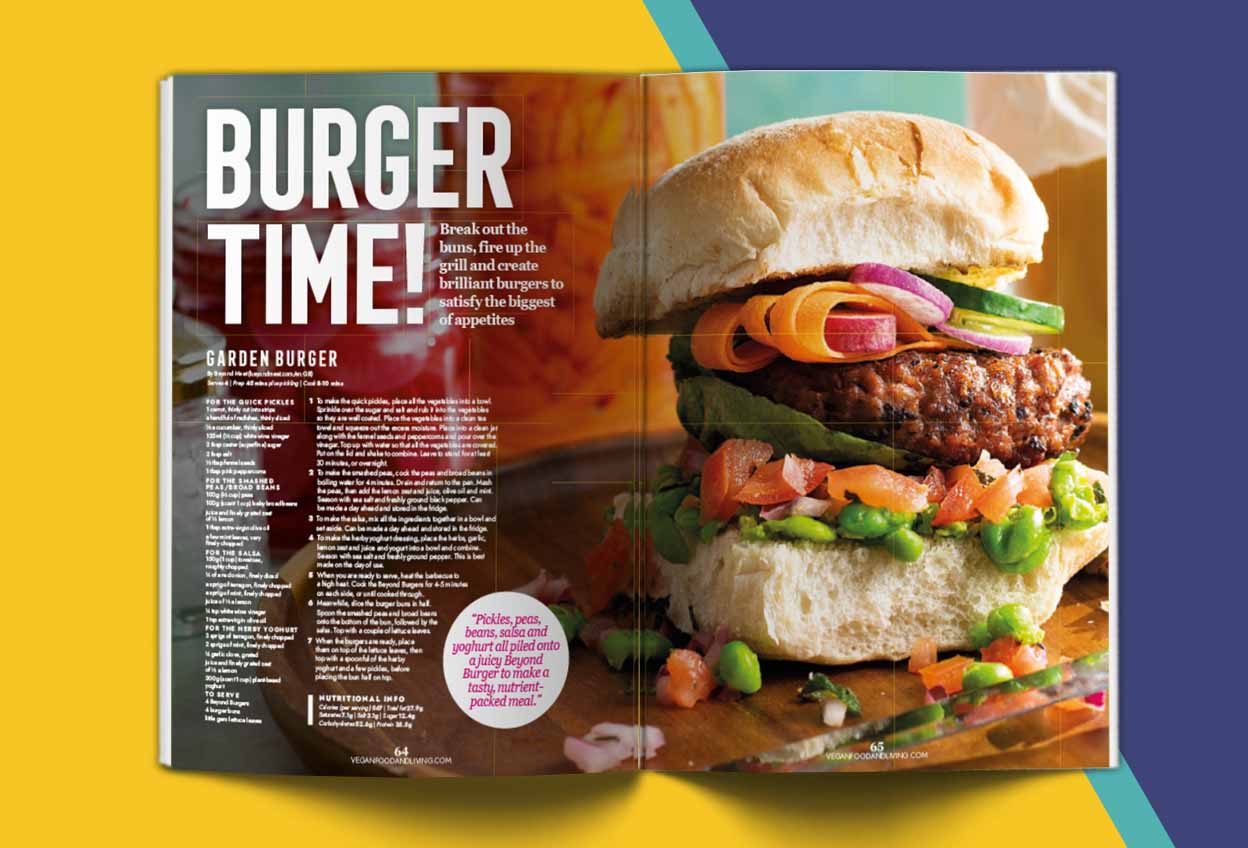 What's the best thing about being the editor of Vegan Food and Living magazine?

Working with so many passionate and inspirational people. From the magazine team itself to our expert writers and nutritionists, not a day goes by where I don't learn something new. Whether it's the environmental impact of our dietary choices or the health benefits of certain foods, I find it all fascinating and love how the vegan community is so keen to share knowledge and ideas.

What can subscribers expect from future issues? Why subscribe?

The September issue of Vegan Food & Living is packed with the most amazing street food recipes, along with quick and easy meal ideas, nutrition advice and much more. In our October issue due to go on sale tomorrow, we will delving into the world of tofu – the different types, how to cook it properly and lots of recipes for transforming it into delicious meat-free meals. After that, it's all about Christmas – find out how to create the perfect plant-based celebration without having to compromise!

When you subscribe to Vegan Food & Living, you're joining an ever-growing community of like-minded individuals who are passionate about making changes for the benefit of the world around us, the animals in our food system and our own health. It's an exciting time to be a part of the vegan movement, and the creativity when it comes to cooking is mind-blowing.

Having access to the digital or print magazine each month not only saves you money, but it takes away the stress of what to cook every night as all the inspiration you need is right there at your fingertips. There's also so much misinformation out there about vegan nutrition, and knowing that we work with top dieticians gives you peace of mind that you're getting the best advice possible when it comes to your health.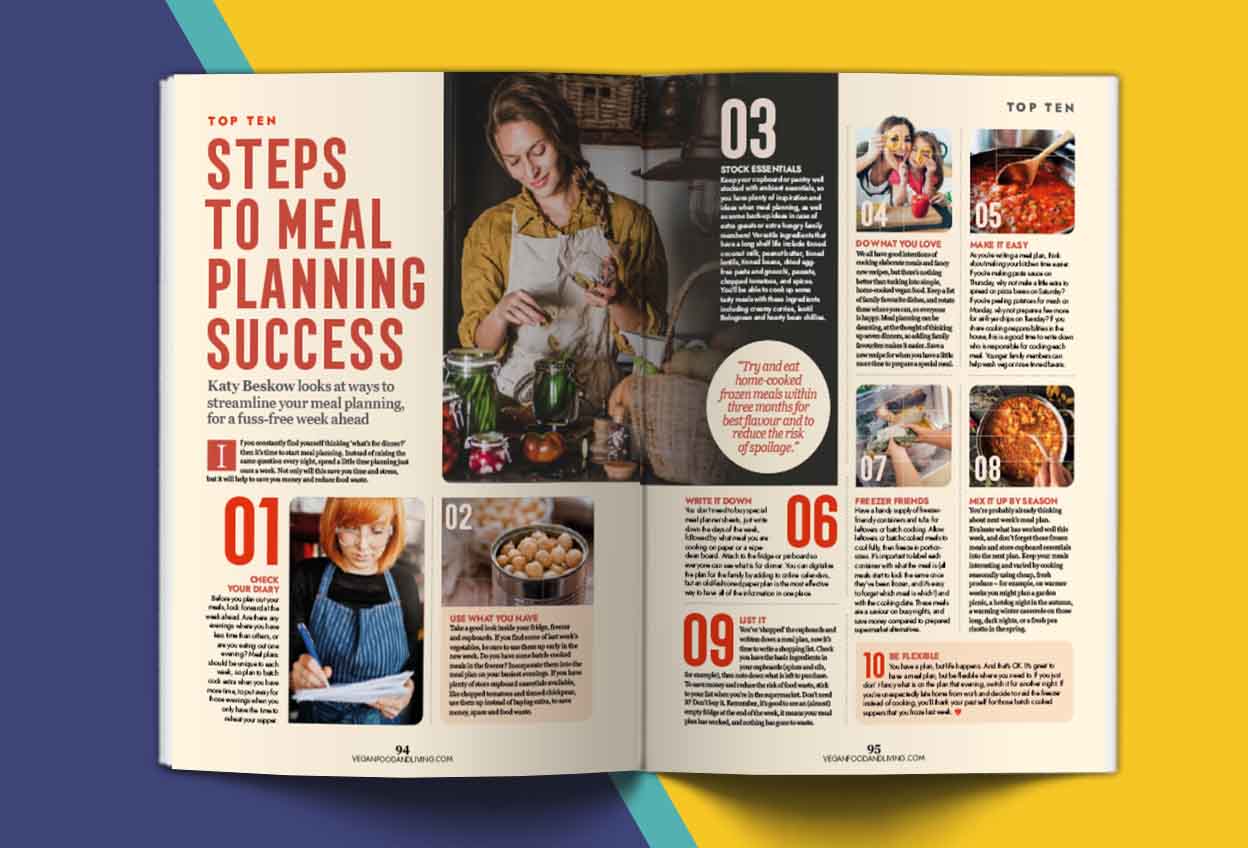 Subscribe and save with a magazine subscription, with delivery included in the price!