One of the World's largest cake-decorating exhibitions took place over the weekend, with over 100 colourful cake creations on display at London's Alexandra Palace. As well as award-winning chocolatier Will Torrent and celebrated baker and author Mich Turner taking to the stage at Cake International to impart dollops of decorative expertise and trusty cake-making techniques, the event also saw a host of beautiful designs – including a wedding dress made entirely of icing, and a lifesize sculpture of the King of Pop, Michael Jackson.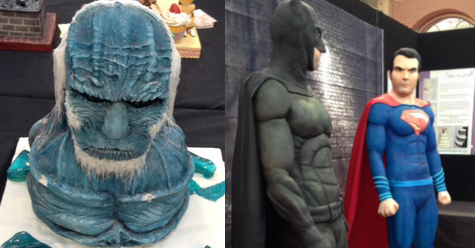 The huge range of edible entries represented a vast array of different thematic inspirations, with prominent figures in literature, culture, religion and fantasy being reconstructed in cake form. The Best in Show award eventually went to Dawn Baker for a fantastic sweet treat in the shape of legendary physicist Albert Einstein.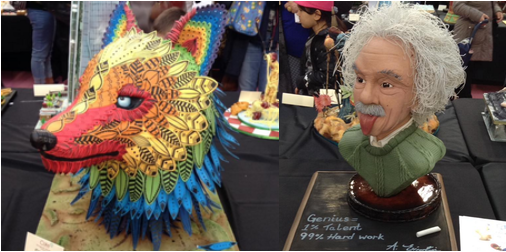 If you want to brush up on your decorative techniques and start on a journey to creating exceptional cakes like the ones featured, grab a subscription to Cakes & Sugarcraft Magazine – now with 20& off.
Images from Costa CupCake Company