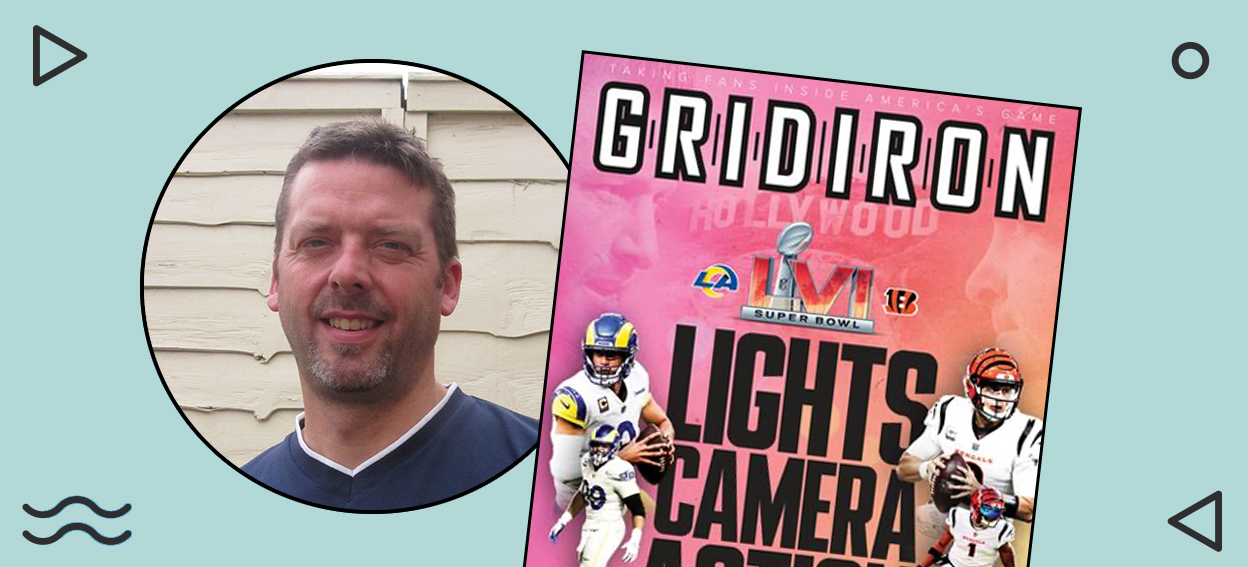 Gridiron magazine features exclusive interviews with NFL's biggest names. Who has been your most interesting or memorable interviewee?

Where to start? We've been so fortunate to speak to so many great players and coaches over the past few years that it would be hard to choose just one. Just this season, we've featured the likes of Keenan Allen, DeForest Buckner and, most recently, 'Broadway' Joe Namath on the cover of the magazine but, between the editorial team and Sky Sports' Neil Reynolds' column, the list is so much bigger. If I really had to choose, the ones that stick in the mind would be Aaron Donald (for our 50th edition), Patrick Mahomes and Rob Gronkowski — as you said, some of the NFL's biggest names!

This year's Super Bowl is 13th February. It's renowned not only as a huge sporting event but also as an incredible all-round spectacle. What's it actually like to attend a Super Bowl?

The first thing that strikes you is just how 'big' the event is. You have to remember that this is America, where they do everything on the large side, but you also have to remember that the game itself is only a part of a much bigger event. From 'Opening Night', where just about every reporter at the event herded into a venue to throw questions at players, through days where each team has a slightly more sedate 'media availability' as well as practice sessions. Then there is the NFL Experience, Radio Row and countless other sideshows. But game day arrives and blows the lid off everything that has gone before. Razzmatazz is probably a suitable Americanised word for it — from the anthems and military flypast to the game and its ubiquitous half-time show, nothing is lacking in excess. You really do have to be there to believe it!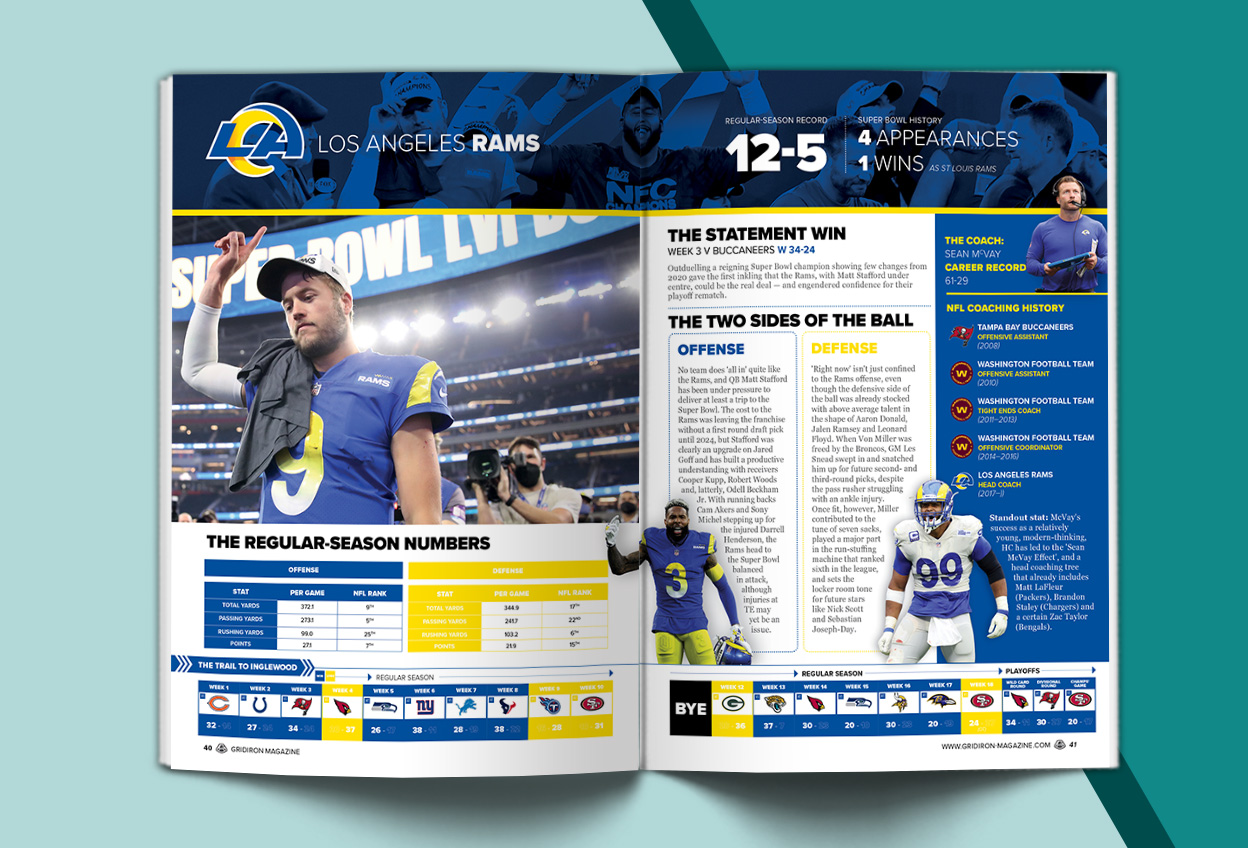 Can you tell us a little more about regular features within the magazine?

Aside from the mega interviews, we've linked up with some of the most respected analysts in the game. 'Iron' Mike Carlson brings us the sport's historical context in his column, while Tom Kislingbury breaks down the numbers to provide an alternative, statistical, view of the game. Then, of course, we have our 'resident' coaches — Jeff Reinebold and Rob Ryan — to analyse things from the film room and, last but not least, Simon Clancy keeps everyone abreast of the latest happenings in the college game, including having an eye on the NFL's future stars.

How does Gridiron magazine offer a community for UK supporters of NFL?

The UK NFL community is pretty special already — you only have to look at the annual London Games to see that, with jerseys from all 32 teams mingling happily in the sell-out crowds. Gridiron simply provides a homegrown take on the sport of football, but with access to the big names and big games. We're grateful to the UK (and overseas) football family for making us a part of how they consume the NFL. Long may it continue.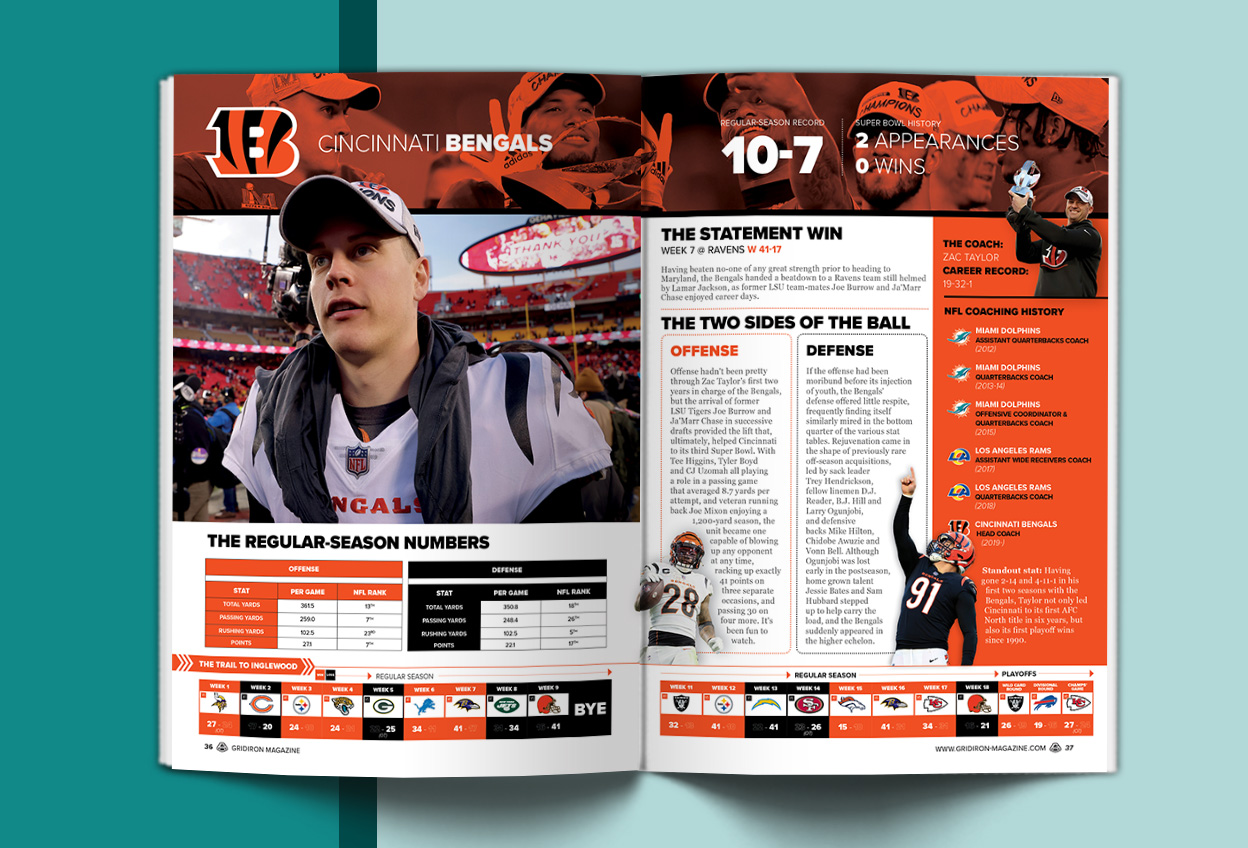 What can readers expect from upcoming issues? Why subscribe?

All the familiar ingredients will remain as Gridiron continues towards the 2022 NFL season. Our Super Bowl preview edition is about to hit the shelves, and the remaining two issues of the current season will bring the familiar team-by-team reviews, free agency preview and NFL Draft build-up. Of course, there is more to Gridiron than just the magazine, and we'll again be producing both Simon Clancy's Draft Guide and the Gridiron Annual between now and the start of next season. Subscribe simply to get the best American Football coverage this side of the pond.

Subscribe to Gridiron magazine today for £9.99 and save 39%