What are the 2021 Christmas décor trends we need to know about?

There's something to suit every interior style and colour scheme this year – but the hot decoration trend is paper-cut baubles in varying sizes, shapes and colours – hang small ones on the Christmas tree and group together large, oversized ones from the ceiling in a corner of the room. Schemes this year range from gorgeous shades of plum, amber and dark green to sophisticated tones of blush pink, soft gold and icy blue. Feathers, pampas, natural wood and neon are high on the festive decorating list this year, too. And don't forget the Christmas gonk!!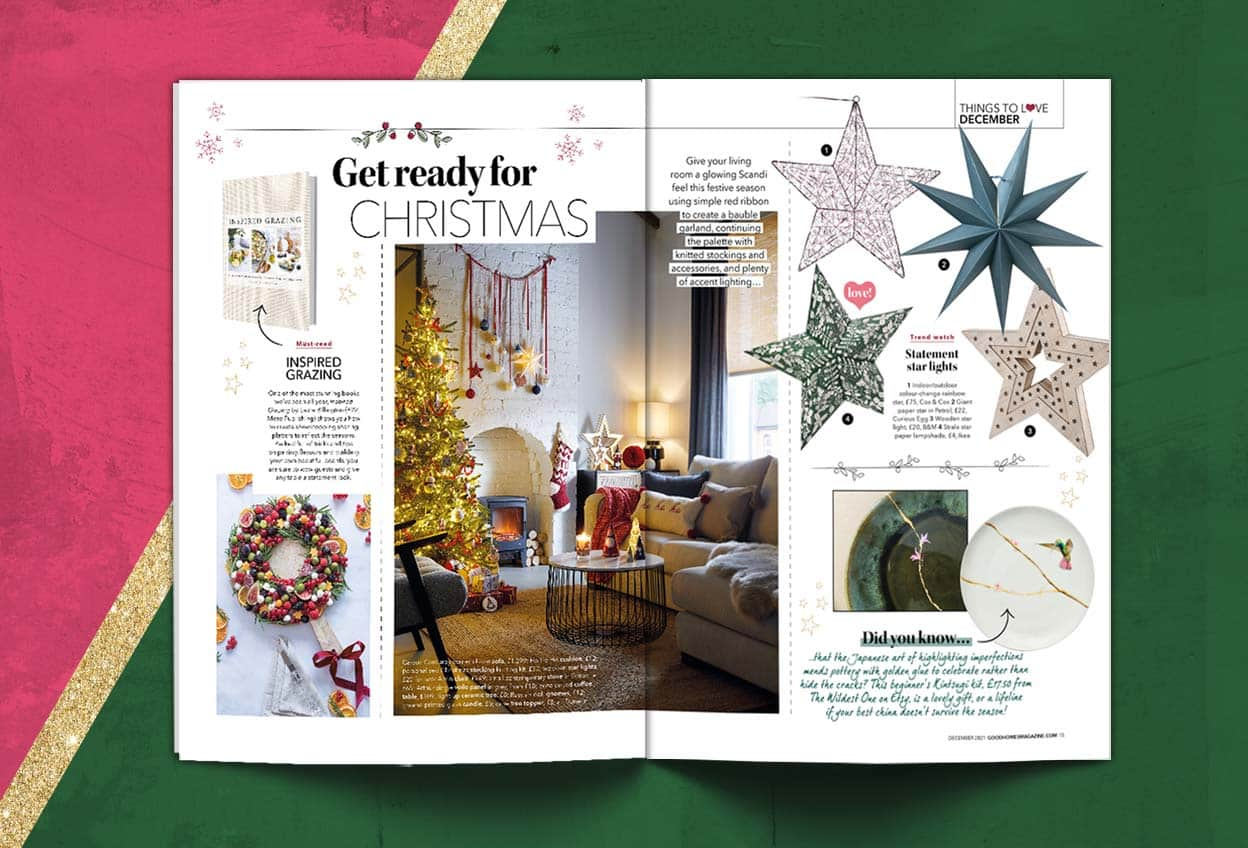 What are your tips for table décor?

Christmas tablescaping has been trending on social media since October – and is set to be huge this year. If you like to dress your scheme with a tablecloth, use this or a runner as the base for the entire colour scheme, then focus on layering each place setting, start with the largest item first such as the tablemat, and finish off with a personalised or handmade name tag or napkin ring – decorate each setting with fragrant foliage such as eucalyptus with bunches of cinnamon sticks. Metallic cutlery, coloured glasses and tea lights will also add to the magical atmosphere.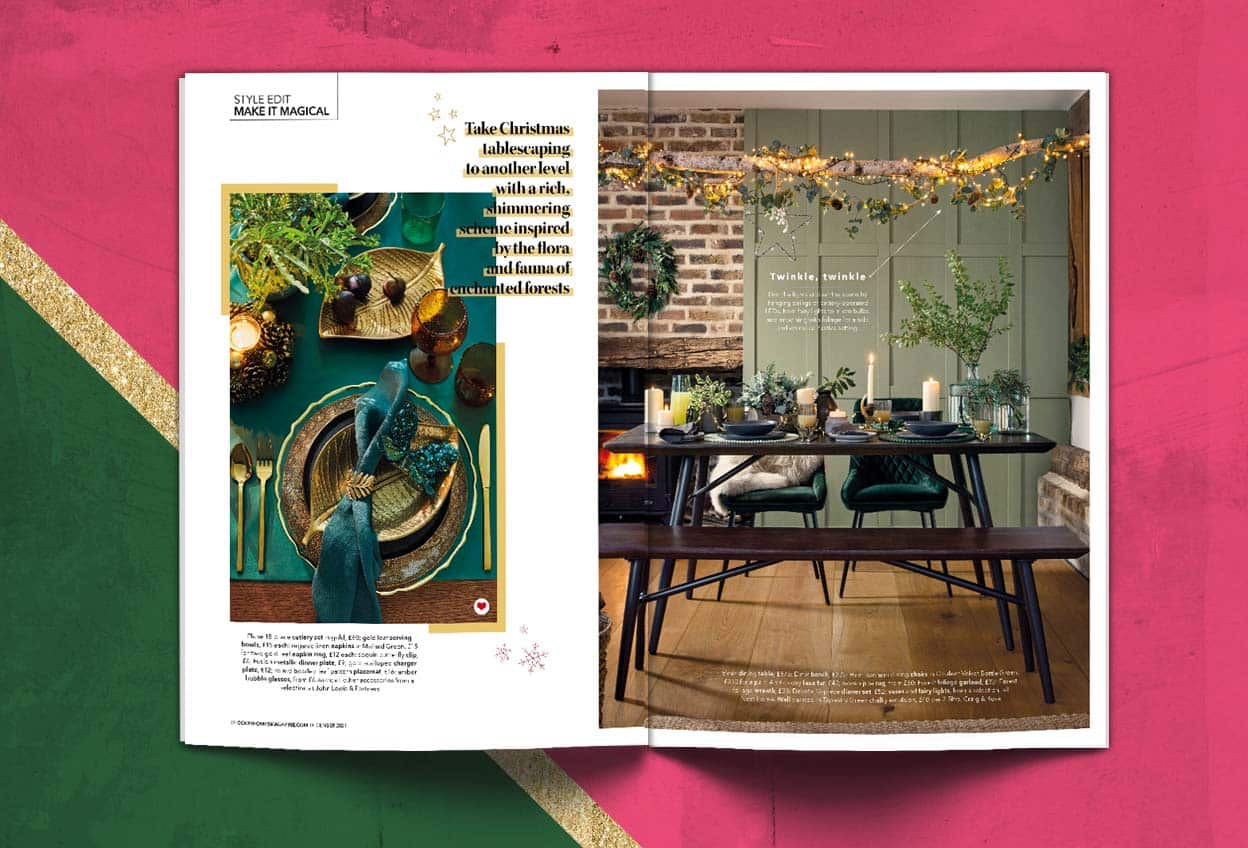 It's predicted that Christmas will be even bigger this year, how can we make a statement in our homes?

Decorating the exterior of our homes has increased in the last few years, so a wow-factor wreath will give guests a taster of what they can expect when they step inside. Go big with outdoor lights and continue the theme on the inside of the upstairs and downstairs windows with large Scandi-style stars, Ikea do a great range. Use fresh or faux garlands on mantels, staircases and around door frames to give each area of the house a focal point. Nothing is too much during the festive season, the more the merrier!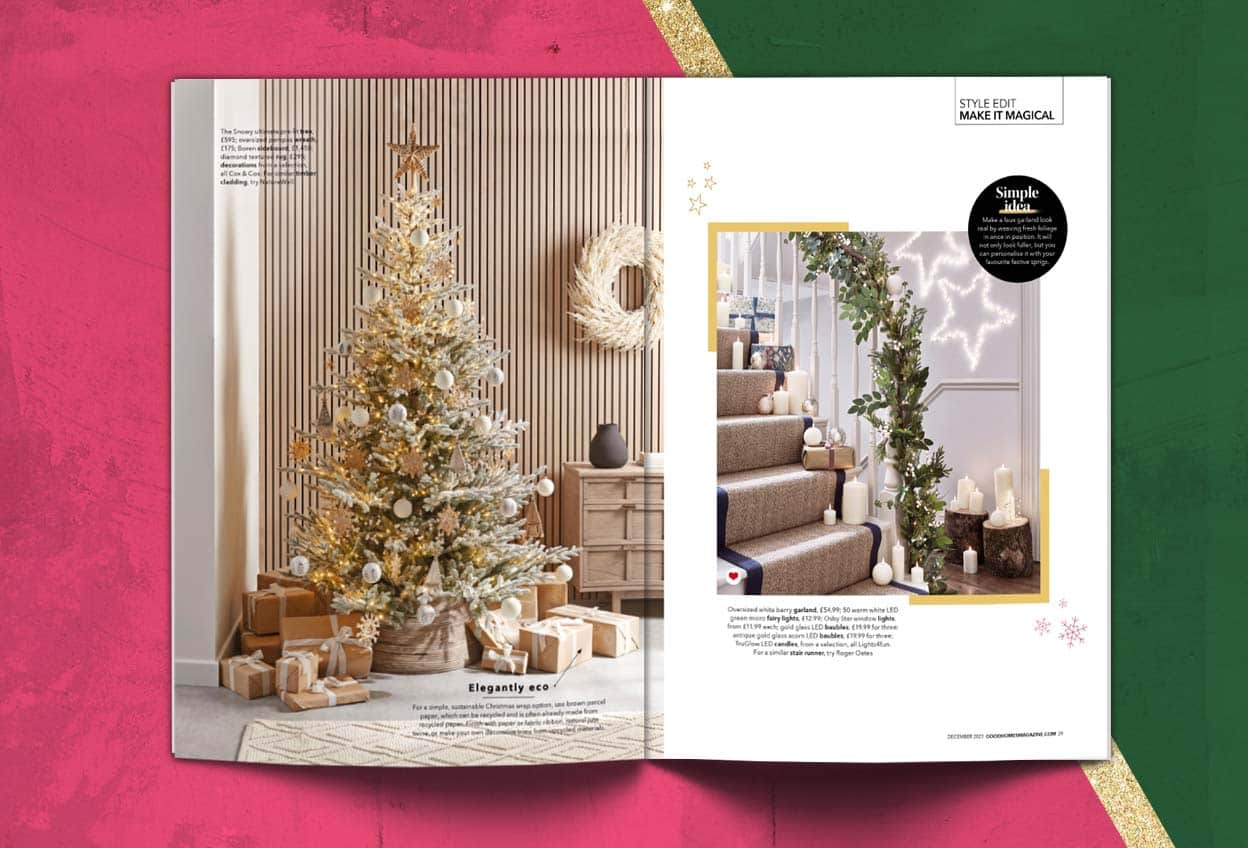 Why does a subscription to Good Homes magazine make a great Christmas gift?

Every issue of Good Homes is packed with simple ideas and clever tips to make decorating and styling your home easy, creative and fun. We are also the official magazine of the UK's biggest interiors event, the Ideal Home Show, and every subscriber receives a free ticket to both the Christmas and Spring live event, plus two free tickets to Grand Designs Live and the Cake & Bake Show. You'll also find inspiring real homes, innovative kitchen and bathroom makeovers, plus the latest shopping buys for every room. Our aim is to surprise and delight with the latest news from the world of interiors, so why not receive your copy first and have it delivered direct to your door.


Subscribe to Good Homes magazine from just £3. You'll also get a free ticket to The Ideal Home Show live events!*
*Minimum 3-month subscription required to qualify for free tickets to the live events