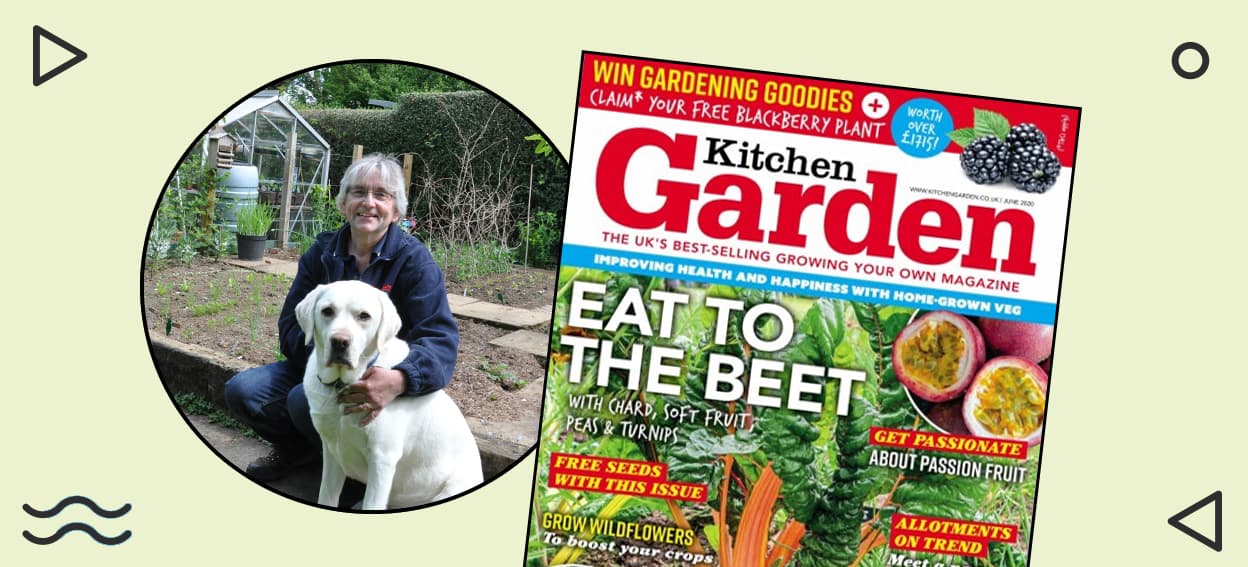 We've seen huge growth in the number of people subscribing to Kitchen Garden recently, why would you encourage people to grow their own fruit and veg?

Growing your own has always been a great thing to do. The fruit and veg is far fresher and tastes better than shop bought, there are few, if any air miles attached, you can grow your crops organically if you wish and it gets you outside in the fresh air. It's a free workout and kids love to help, too. In fact it's a superb way to show them where their food comes from and puts them in touch with nature.

Now with Covid-19 lurking it makes even more sense; with shortages in the stores and the hazards of social distancing, what could be better than harvesting your own fresh produce at home?

For people with a small garden or balcony, what tips do you have for growing your own fruit and veg in a small space?

You don't need very much space at all to grow fresh fruit and veg – a few pots on a balcony, a sunny patio, even a windowsill will do for a few salad leaves or herbs. In fact it is better to start small, learn some skills and what you like to grow before taking the plunge and digging up the lawn or taking on an allotment.

Start with a simple pot of salad leaves, a dwarf fruit tree against the fence, some strawberries in a pot or hanging basket, maybe a few tomatoes in a growing bag or some carrots or potatoes in a tub and take it from there…but I think you'll soon be hooked and want to expand!







What are the best plants to grow or sow in May?

May is prime time for sowing! Start by choosing a few things that you and your family love to eat. Or you may decide to grow crops which are more expensive, difficult to buy or just don't taste as good from the shops, such as sweetcorn and strawberries.

It's not too late to sow tomatoes or you can buy plants online. All sorts of salads including lettuce, rocket, radish and spring onions can go in now and many are very quick to grow (great for kids again as you can often be eating them within 6-8 weeks). My personal favourite to sow now is dwarf French beans. They are easy to grow, prolific, taste great and make super freezer fillers for the summer and beyond!


What can subscribers expect from future issues of Kitchen Garden? Why subscribe?

They'll get a great saving on the cover price, receive free seeds every month with growing guides in the magazine to help them get the best from them and access to our subscriber-only website. There they will find even more advice, plus exclusive offers and competitions. More than all that, they'll be joining the Kitchen Garden community!


Subscribe to Kitchen Garden today and save over half price, plus you'll get 10 packs of seeds worth £16 to get you started!