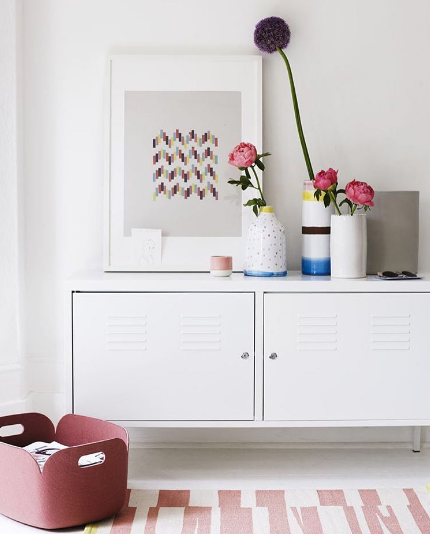 Clear the Clutter – In all areas of life it is difficult to move forward if you're clinging to the past, so spend a weekend getting rid the old to make way for the new.

Cleanse your Space – Sweep, spray and scrub all the visible dirt, but also consider an energy cleanse, particularly if you've recently moved into a home. Energy good and bad can linger in a home, but it is believed by sprinkling and then hoovering sea salt around your home you can clear any festering juju. Finish off with spritzing or burning some essential oils: lavender for transcending problems, eucalyptus for healing, or mint for prosperity.

Move the Furniture – If you've only got a limited budget, a simple re-jig of sofas and beds can make a house feel brand new.


Stencil Art – Re-painting is a good way to revive a home, but House Beautiful have another simple solution which is to stencil a pattern over existing paper. You will also have a look that is completely unique.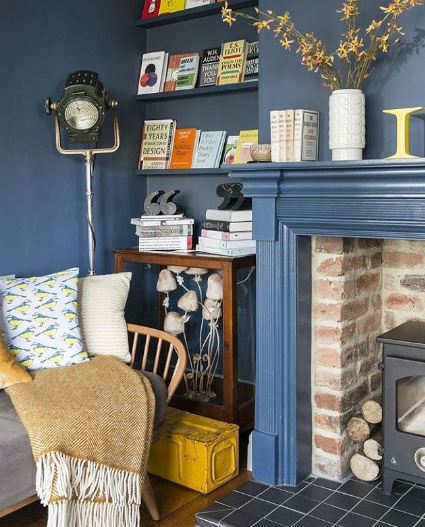 Throw a Throw – If your colour scheme feels dull and dreary, invest in some brightly coloured throws and cushions for an instant mood boost.

Surround Yourself with Love – it is a known-fact that having pictures of your nearest and dearest around you promotes a sense of wellbeing. So put those mementos on the fireplace, hang that family portrait and feel the good vibes.

Spray Away – Another great tip from House Beautiful is to buy cheap or second-hand frames and spray-paint them yourself for a bespoke décor.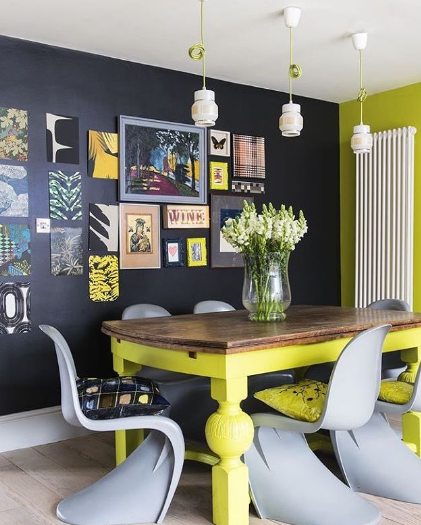 Buy Investment pieces – When buying large items like sofas and bookcases, it's okay to splash the cash. It's best not to worry about what's in fashion, and instead buy pieces you love that will last, like that vintage oak dresser you've been eyeing up for months or that custom-built booze cabinet.

But Embellish Frivolously – It's OK to follow trends to a small extent, and high street brands like NEXT and H&M have affordable and current pieces, like vases and prints, that will instantly modernise your space.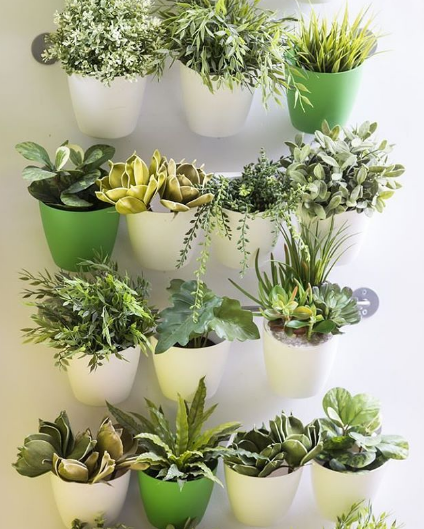 Go Green – Pantone's colour of the year is 'Greenery' and represents refreshment and revitalisation. Green in general is known to have a calming effect and promote creativity, so if you do fancy a full home makeover consider being generous with this gorgeous shade, or alternatively, treat yourself to some leafy and lush plants.

If you want to make your House Beautiful, then subscribe today for up to 41% off

Images: @HouseBeautifulUK