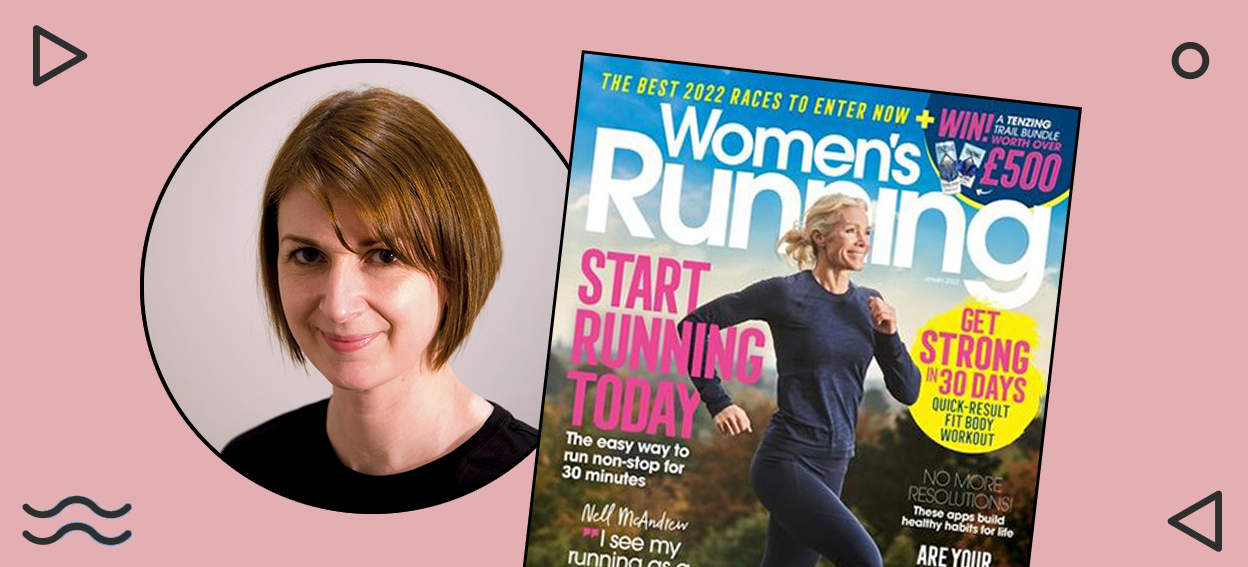 January is a great time to set yourself new goals and try to get fit and in shape. Why is running such a great form of exercise?

There are so many answers to this question! I think firstly because it's accessible: most of us can just run from our front doors – we don't need to travel anywhere first. It's also low-cost: you don't need to pay any membership fees to go for a run (unless you'd like to join a club, but even then the costs tend to be very manageable). It's hugely diverse in terms of ability: you're a runner if you've just completed your very first run to the first lamp-post and back. And then to top it off, it's also an extremely warm community, and one which is especially welcoming of new runners – runners love to talk about running even more than they like actually running, so more people to talk to about it is always a good thing!

And specifically, when it comes to the nuts and bolts of it, running is good for both your physical and mental health. For your body, it offers cardiovascular training that is matched by very little other exercise: your heart and lungs will benefit immeasurably. With continued training, the muscles in your legs, core and arms will strengthen, your bone density will stabilise and, in some cases, increase. And there are now reports suggesting that training for a marathon – not simply running it – will increase your life expectancy. So that's worth a punt, isn't it?!

In terms of our mental health, runners invented mindfulness. Going for a run enables us to either work through problems or to leave them at the door. We get to appreciate the great outdoors, we can grab some precious me-time, and the very act of putting one foot in front of the other can help us manage our mental health in a gloriously simple way.

What's more, regular running has a huge knock-on effect, not just for our own physical and mental benefit, but for others and for the wider society as a whole. Our running encourages our friends and family to run, and for our children to explore exercise as a fun pursuit. Our better physical and mental health means fewer trips to the GP for both us and the family we've persuaded to run as well. Less visits to the doctors, longer life, happier people. Running is something we should all be doing, right?!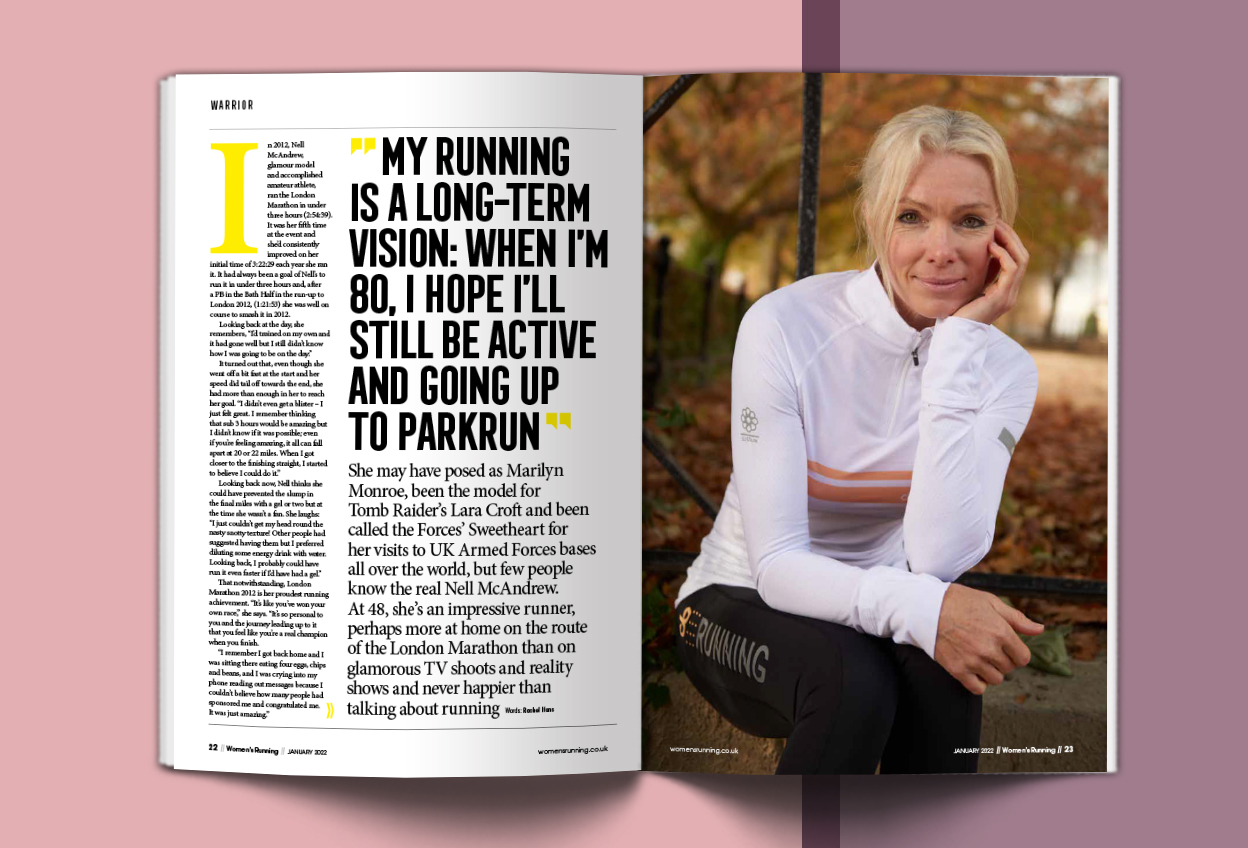 Do you have any tips for beginners? and How does Women's Running magazine help to support new runners?

One step at a time! Firstly, I'd say just go for it: it's never too late and you're never too old to start running. There are a number of things that put women off running for the first time, and chief among them is the concern about others' perception and what we look like when we run, as well as fear of failure. One very simple way to combat both these things is to find a partner in crime: that could be a friend, a partner, or a running group. Thankfully there are loads of running groups out there, and the vast majority of them are social rather than competitive. Having either a weekly group run, or a date in the diary to meet up with a friend to run around the block will help make your running a habit. The other surefire way to kickstart a new love of running, of course, is to get yourself a new pair of trainers!

Our aim is to always support new runners – whether they're setting off for the first time, or after having a bit of a break. Through the magazine and our website, our ambition is to offer all the support and advice women need once they've decided to take up running. This takes the shape of advice on shoes and kit, really simple plans to help you run for 30 minutes non-stop, help with nutrition and women's health issues, and loads of inspirational interviews and features to really help you get the running bug, and stick with it. We also host a friendly podcast where we talk about everything running and women's health, and interview lots of incredible, inspirational runners as well.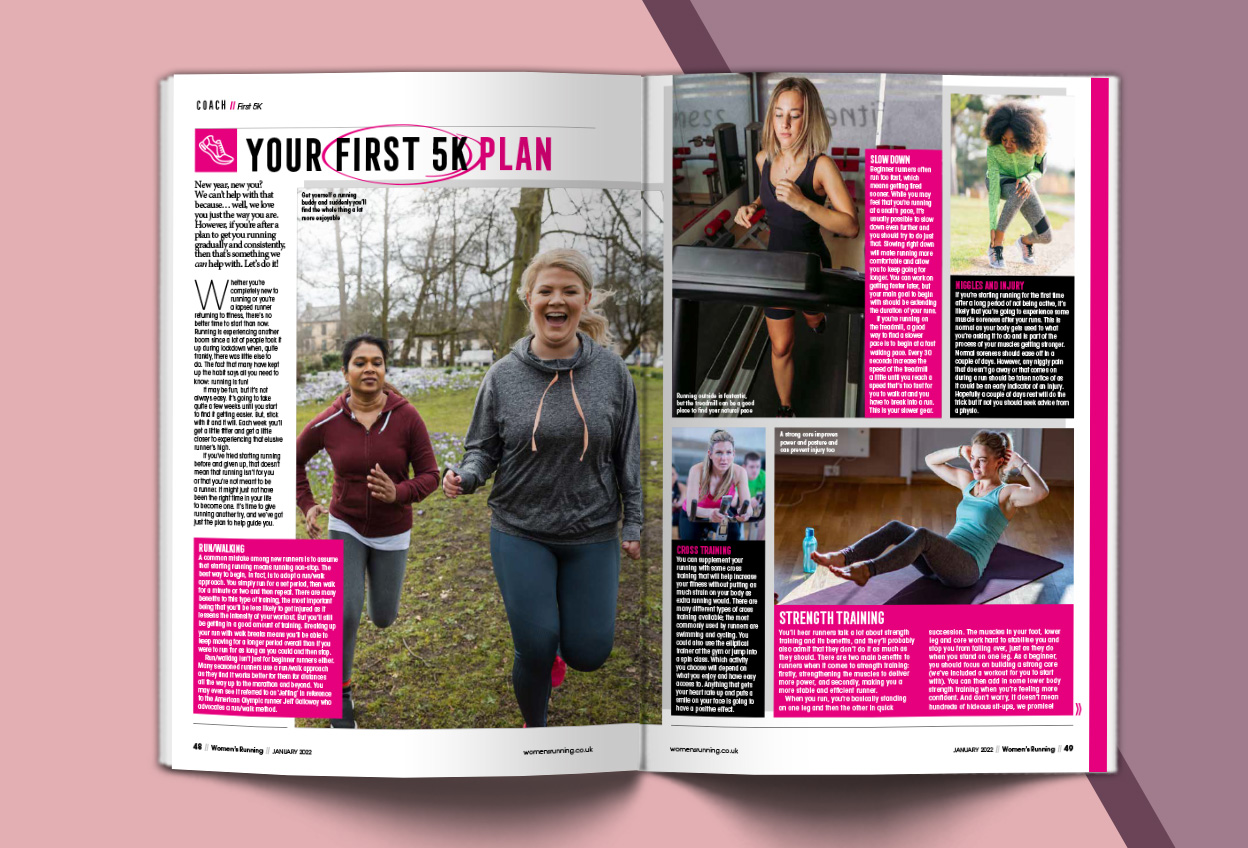 A subscription to Women's Running also includes digital archive and member only treats. Can you tell us a little more about this?

Our Women's Running Plus membership is fantastic value, because we've packed so much in it! So first of all, with our membership, you get the magazine delivered to your door in a paper wrap. So that's the first thing, and frankly that's worth it alone – a single issue costs £4.99 if you pick it up in a supermarket. A membership via Direct Debit will save 37% a year on that, so as far as I'm concerned it's already a no-brainer. However, with the membership, you also get access to our entire digital archive – this means that on your phone, you can browse all of our issues right back until 2012, including all the training plans and advice. As each new issue lands on your doormat, you can also access those digitally too – so you can leave the mag at home and browse at leisure on your phone while you're out and about. On top of that, members get our free weekly newsletter, exclusive competitions and 10% off all Anthem Publishing magazines and merch. And we've partnered with some brilliant people to offer exclusive member discounts as part of the package, which includes 25% off Sundried, 15% off at Runners Need, 15% off at This Mum Runs and 25% off all Girls Run The World memberships. And to be honest, that's only the start of it: there are plenty of other discounts to choose from, and we add to them all the time as well, so your membership only ever gets better.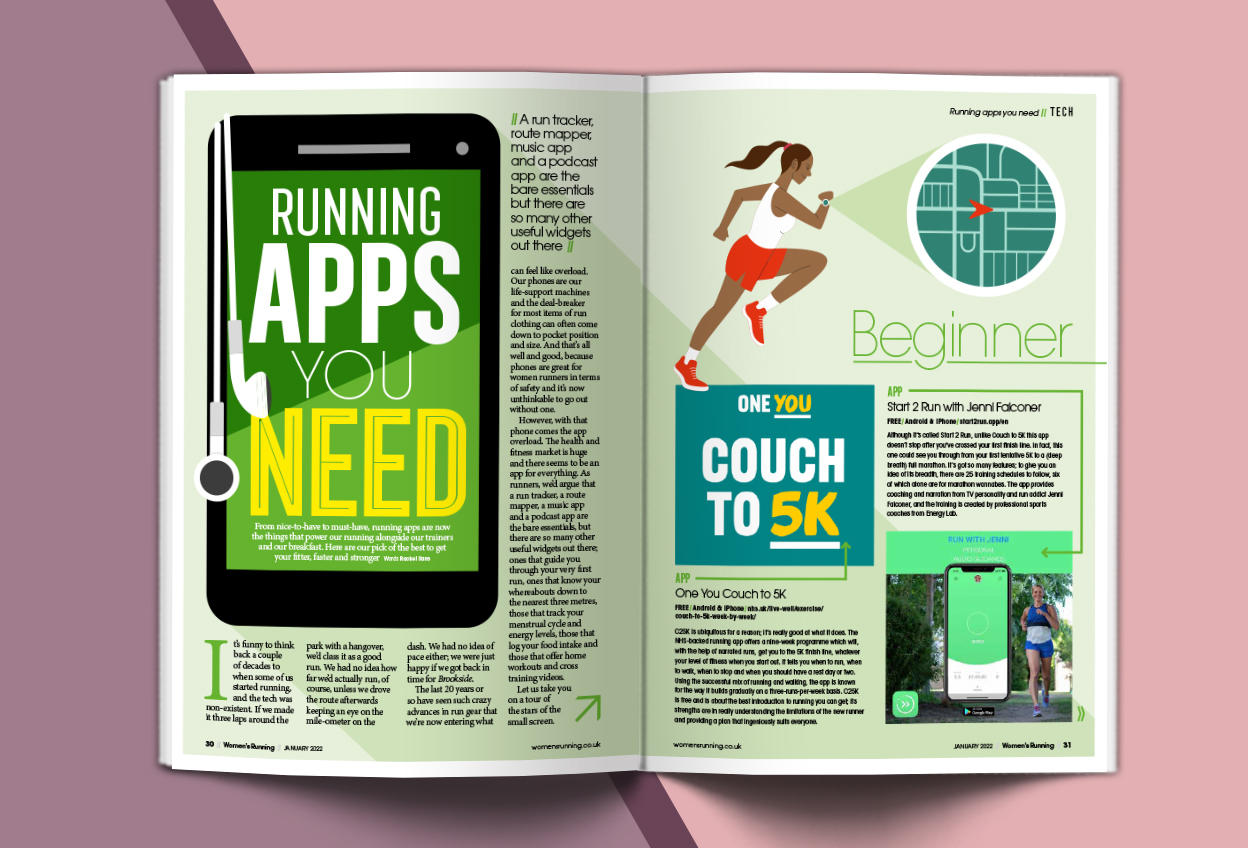 What can readers expect from upcoming issues? Why subscribe?

When it comes to women and running, there is always so much to talk about and to learn, and it's always a two-way process. We listen to the needs of our readers, and ensure we shape our content to better suit you – rather than creating stuff we think you want. The access to our digital back issues is part of this: we create new training plans in each issue, but we know that you are a hugely diverse bunch, so ensuring you have access to all our training plans from the past 10 years means that everyone will find a simple plan to suit your goals. This year, we will continue to create new training plans and workouts, all focussed on helping women start and continue their running journey. We will also continue to rigorously test the latest kit, offering our community our honest opinion on the shoes, clothes and tech that will help support their running. We will be interviewing some very big names in running and fitness to discover their motivations and learn from their wisdom. And we will focus on the things we know our audience want to know about: women's health, nutrition, workouts and simple tips to make running easier and more fun, so that we can all increase our fitness, build our strength and our endurance, and live healthier, happier lives.

Subscribe and save with a magazine subscription, with delivery included in the price!