The photos were taken in The Duchess's private home in Wiltshire for the special July 13 issue of Country Life magazine, ahead of Camilla's 75th birthday on the 17th July and Country Life's 125th anniverary year!

The cover shows a colourful and smiling duchess, wearing a floral dress and cardigan, holding a basket filled with pelargoniums.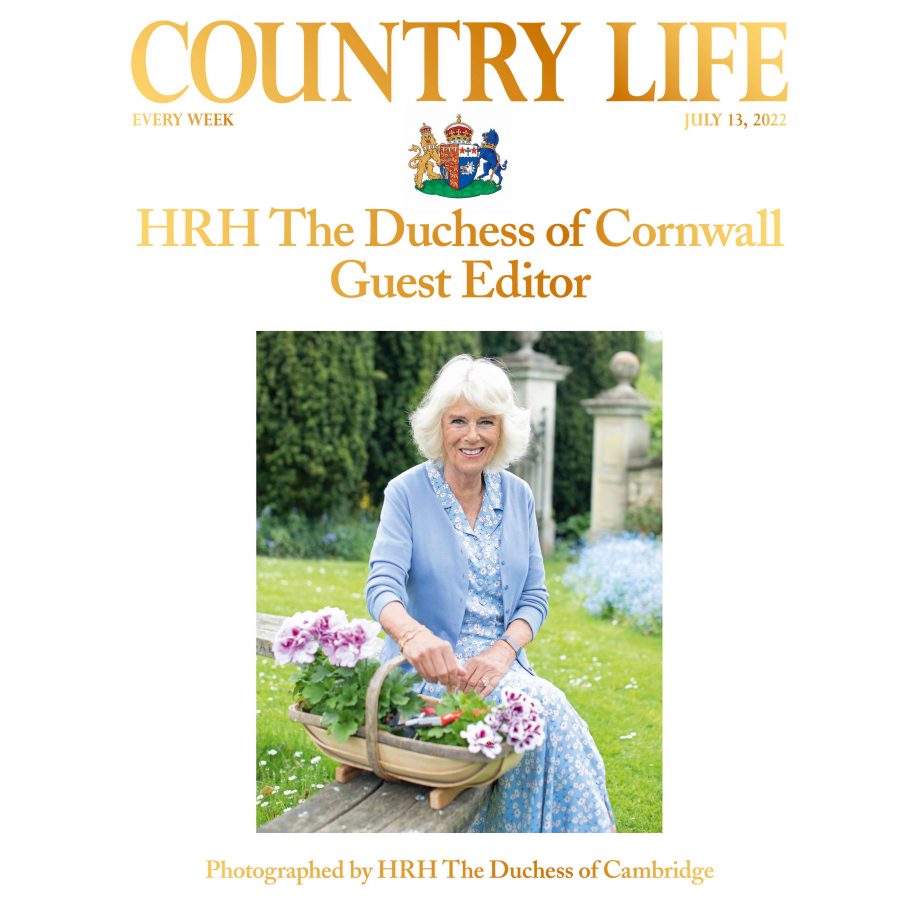 Readers can look forward to reading The Duchess's love of horses and dogs and her love for the countryside. Not forgetting her generous work as a patron of more than 90 charities, from The Royal Society of Literature, Battersea dogs and cats' home and Barnardo's, to name a few.

The photograph reflects the genuine joy that spending time in the country brings to The Duchess of Cornwall, to the delight of Country Life's Editor, Mark Hedges. 'We are thrilled to have our Guest Editor captured so magnificently by royal photographer The Duchess of Cambridge.

'We understand this is the first time a formal portrait of The Duchess of Cornwall has been taken by The Duchess of Cambridge for a magazine and we are honoured to have been chosen to be the first to publish this beautiful image. The photographs are superb, and we would be delighted to offer The Duchess of Cambridge another commission!'

Subscribe and save with a magazine subscription to Country Life magazine today, with delivery included in the price!