What is the best part of being the editor of Amateur Gardening?

The best parts of the job have little to do with being editor. I love gardening and I love writing, so working for the title in any capacity is a joy. I started as Chief Sub, and then took on the Features Editor role before being promoted to Editor. Journalism is my trade and gardening has been my hobby for 30 years – bringing the two things together 16 years ago was a dream come true.

Amateur Gardening is all about inspiring people to become more green-fingered, what's your number one tip for a budding gardener?

Don't be afraid to try anything. Lots of people shy away from what looks like tricky things such as taking cuttings, growing plants from seed or putting together interesting plant combinations. Even professionals don't get it all right all of the time – expect a few failures, enjoy the successes and learn from them. Gardening is a challenge – I'm still learning and that's part of the fun.

What is your must-see public garden to visit in the UK?

A summer visit to Tresco on the Isles of Scilly is thrilling – part of the fun is the trek to get there and the setting is stunning, while the garden is exotic and enormously rewarding. I also love the walled veg garden at The Lost Gardens of Heligan in Cornwall – the gardeners who work on it are incredibly passionate about what they're doing and I'm a keen veg grower myself. If there's a garden near you, visit it. You don't have to travel hundreds of miles to see beautiful examples of horticulture – they're on your doorstep.

What are the challenges of being a magazine editor?

The job is really all about staff management – getting a varied group of individuals working as a team to a common purpose. I'm lucky in having a talented and completely dedicated crew, but I still have to act as a conduit, interpreting what management want and helping the staff to make that happen on the pages of the magazine. Staffing is tight on all magazines nowadays, and there's a lot of pressure to keep costs down. Working within these constraints and still turning out a bright, fresh magazine every week can be a little testing – but rising to the challenge and succeeding is part of the reward.

What is your favourite way to relax once an issue is completed?

Don't laugh… gardening. Though I do enjoy a glass of wine or three, ride my bicycle, walk in the countryside, paddle a kayak and enjoy a glass of cider or three. I also like spending time with my wife, and my two daughters when they're around.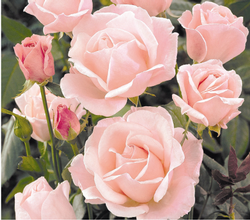 Your magazine is full of tips on what to plant and how to make the most out of green spaces, how do you and your team stay on top of what's hot in gardening?

I don't see our magazine as a trendsetter – we're at the grubby end of gardening. We appeal to people who like to get their hands dirty and need to know when and how to do things. Our job is to help people to enjoy growing plants and make a garden that suits them. That may sound mundane, but the simple details of gardening are some of the most fascinating and satisfying aspects.

What can subscribers expect from future issues? Why subscribe?

Anyone who regularly buys Amateur Gardening magazine is crazy not to subscribe. As a subscriber the magazine is delivered to your door – usually before it goes on sale at the newsagents – which means you'll never miss an issue, or a packet of the free seeds we give away each week in season. Plus there are additional benefits – extra discounts on reader offers, and special deals on other products and services through our Just Rewards package.

Earlier, cheaper, delivered to your door, extra benefits…. Like I said, you'd be crazy not to.


To get the most out of your garden subscribe to Amateur Gardening - now with up to 29% off.