It's looking like a good time to be a British cultural icon with designs on entering Hollywood at the moment. With David Beckham pitching up in Guy Ritchie's King Arthur: Legend of the Sword, Beatles legend Paul McCartney has decided he wants a piece of the cinematic action. Macca has just released an image of himself in full garb as an oceanic outlaw for his bit-part role in the upcoming Pirates of the Caribbean V: Dead Men Tell No Tales.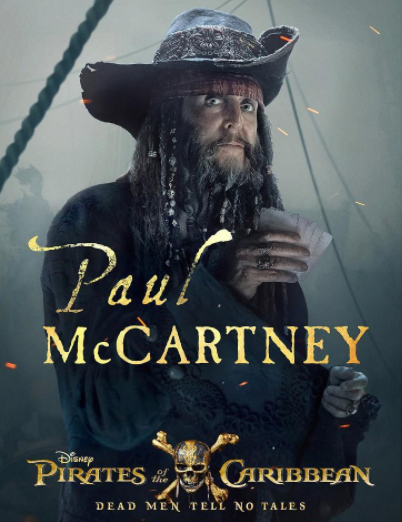 Apparently the legendary Liverpudlian will be appearing as a Jail Guard in the new film – though explicit details are currently scant – and Deadline have said that his role comes in the middle of an "extra big set-piece scene". As we've already spied Johnny Depp's Captain Jack Sparrow wallowing in a cell in the Dead Men Tell No Tales trailer, could the crafty Sparrow be being held captive by the Beatles-bassist-turned-dreadlocked-pirate?


And when it comes to British rockers getting their Hollywood fill as part of the Pirates franchise, there's previous. McCartney's former rival to the hearts of the female British populace, Keith Richards, turned up in Pirates of the Caribbean: At World's End and Pirates of the Caribbean: On Stranger Tides as Sparrow's father, Captain Teague.

For all the latest on developments in the latest sea-faring blockbuster that Disney has to offer, grab a subscription to Total Film – and save up to 18% off today.