In order to raise money for Water.org Matt Damon is offering devoted fans the chance to hang out with him at the world premiere of Jason Bourne and the after party.
In order to promote the charitable competition, which you need to donate $10 or more at Omaze to enter, Matt Damon and Omaze pranked unsuspecting members of the public with a surprise Bourne mission.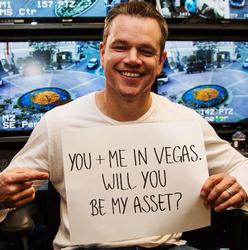 The hilarious filmed results have been posted by Omaze on YouTube, and show actors handing random people cell phones and asking them to pick up an important call. On the other end of that call, of course, was Matt Damon, with a series of secretive instructions for them to carry out, ranging from buying a hot dog to complementing strangers. Each of the chosen participants that carried out their given tasks received a suspicious envelope, and then delivered it to Matt Damon himself, winning tickets to the Jason Bourne world premiere for their time.



None of the participants realised that they were being instructed by the award winning actor, and most were understandably suspicious of the phone call. Arguably the best moments of the video are when one man simply chucks away the cell phone to the ground when asked to do something, and another is outraged when he has to spend $14 on a hot dog!
If you had picked up, would you have realised that Matt Damon was talking to you? Maybe you would have made a sarcastic joke? Or ask Damon if he'd ever thought of trying out Batman, Spiderman or Superman's suits for size?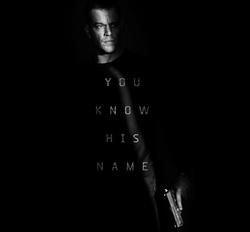 Damon's fourth Bourne film will be out at the end of July, marking the much anticipated return of everyone's favourite unstoppable amnesiac secret agent, Jason Bourne.

Matt Damon is Esquire's August cover star, so grab a subscription to the magazine for more on Bourne whilst also saving up to 44%.

Images @jasonbourne