A few things are certain about David Beckham: he has a better right foot than you and he is more handsome than you…until now. The former footballing ace has unveiled a grisly new look for his upcoming role in Guy Ritchie's new medieval movie King Arthur: Legend of the Sword.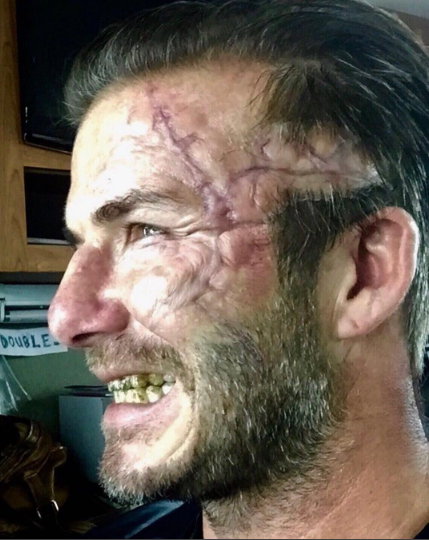 Sporting a large scar and yellowing teeth, the usually fashionable Beckham has shocked fans with his terrifying transformation – a testament to the incredible world of movie prosthetics.

Beckham is set to feature alongside Jude Law, Charlie Hunnam and Eric Bana in Ritchie's latest flick, slated for release in May. It is Beckham's second appearance in one of pal Ritchie's films, after he performed a cameo as a projectionist in 2015's The Man From U.N.C.L.E. The former England captain also had prominent roles alongside some of his Real Madrid teammates in the poorly-received Goal! trilogy.



If you want to keep up with all the latest from the King Arthur set, grab a subscription to Total Film – and save up to 18% today.