After the massive success of first The Jungle Book and then Beauty and the Beast, it was only a matter of time before producers began to discuss making a modern adaptation of possibly the greatest Disney classic of all time: The Lion King.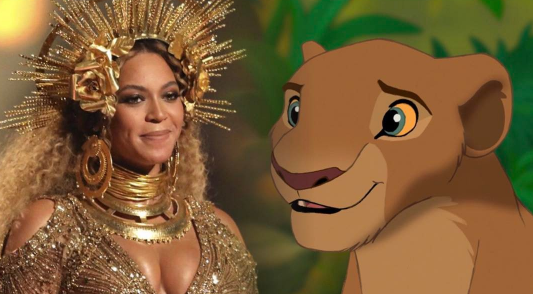 Directed by Jon Favreau – who also helmed last year's Jungle Book recreation – the new film is set to star Donald Glover as the voice of Simba, and will see the iconic James Earl Jones return to voice original king Mufasa, as he did in the 1994 cartoon. And now, rumours are swirling that Favreau has settled on a pop superstar for the voice of Nala, future Queen of Pride Rock: Beyonce.

The singer is currently focusing on her health and her twins, so nothing is set in stone. Following her pregnancy announcement in February, she was seen performing only at the Grammys. She was supposed to perform as Coachella headliner, but opted out following her pregnancy, giving Lady Gaga the spot – but Disney are apparently so keen to nab their Queen that they will do everything in their considerable power to accommodate Bey's busy schedule.



But if the rumours prove to be true, fans could be seeing Bey and Glover – who also goes by the stage name Childish Gambino in a parallel musical career – belting out the classic Elton John tune 'Can You Feel The Love Tonight?'.

If you want to keep up with all the latest cinematic castings and film news, grab a subscription to Empire – and save up to 30% off today.