1.Outdoor Activities


Never managed to go on that lovely walk that friends are always talking about? Seeing as you don't have any plans today (anymore), it could be the perfect day to go! The sky does look grey, but the weather forecast hasn't predicted any rain, so as long as you stay close to the local village pub or café you won't get too wet. Alternatively, if the kids will moan about a walk being too boring why not try strawberry picking, fishing, or try playing football in a new park…


Subscribe to BBC Country File for all the best of rural Britain, and save up to 22%.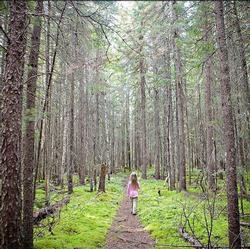 2. Indoor Activities



If you don't dare risk the damp weather then don't worry, there's plenty of crafty indoor activities to keep them out of your hair...Time to raid those half empty pasta packets for some good old fashioned arts'n'crafts. Remember those cookie cutters you stuffed away after Christmas? Whip those out too. Those star and Christmas tree shapes, can be 'miraculously' transformed into star-fish, princess wands, or funny-faced monster...honest.

If you need some crafty inspiration then grab a subscription to Okido, Creative Crafts for Kids, or Disney Cakes and Sweets for future rainy days.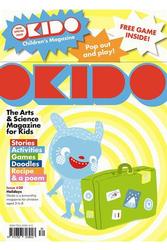 3.The Local Museum



Want an educational day for your child without school? Then head to a local museum, aquarium, or National Trust house. If you are local to London, don't forget that the British Museum, Science Museums, National Gallery, and many other institutions are all free. The British Museum, with those spooky mummies, also offers free trails for children ages 3-5, or ages 6+ to keep them entertained.

You can also save money by subscribing to The Tate Gallery Magazine to stay up to date with their collections, shows, and family events.

4. Attempt to get into Wimbledon



If your entire family was devastated by England being knocked out of the Euros after that embarrassing defeat against Iceland (sorry, too soon), then football is probably a topic best avoided. Now is the perfect time for your kids to develop - with a little assertive encouragement - a new found love for tennis. Andy Murray is still in Wimbledon, so there's still a semblance of sporting hope for the UK. You can watch the matches today and endeavour to teach your children the rules of tennis, if they don't know them already. You could even go and watch it in Hyde Park, whilst enjoying the food stalls, daytime DJs, and free badminton lessons. Or maybe passing time in the queue for tickets will be enough to keep them occupied...

For information on the players, match schedules, or predictions subscribe to Tennishead Magazine for all the latest on Wimbledon.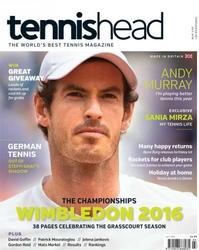 5. If All Else Fails



After your cookies turn out to be inedible, you get stuck in the rain, or the trip to the museum didn't last long enough, there's always the beloved telly. With CBBC, Wimbledon and the DVD player, there'll be enough on to distract them for a little but whilst you have a cup of tea, biscuit, and a moment of calm.

For information on all the family films showing on TV, make sure you subscribe to Radio Times Magazine so that you'll always know what's on in that time of need.


Images @kidsactivities @holidayswithkids