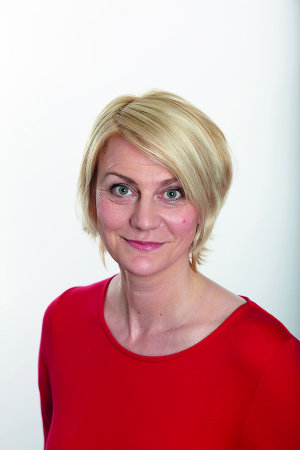 What is the best part of being editor of Psychologies?
I love being creative and being with my wonderful team so our weekly features meetings are the most fun part of my week. Part therapy session (!), part creative brainstorm, we are constantly aiming to come up with authentic, honest subjects that will resonate with our Psychologies' readers.

Is it rewarding working on a title that addresses and embraces deeper issues like mental health?

Psychologies is focused on positive psychology. There is so much robust science and research now about how you can teach yourself to not only survive but to thrive. Who doesn't want to find practical, scientifically proven ways to thrive? One of the things I love most is hosting our global Happiness Clubs, which we have co-created with Charity Action for Happiness, which encourages readers to create their own book-club style happiness clubs – where they get to focus once a month on the latest research on happiness and how they can integrate what they learn in that into their lives and communities. It's life changing – and free!


Psychologies is all about providing readers with tools for living. What is your greatest piece of advice?

My driving belief is that we can't always control what happens to us but we can control how we react to it and that is what makes the difference between a happy life and a miserable one.

On this month's cover you have the incredible Emma Watson, what qualities do you look for in your cover stars?

Our cover stars are all people we want to celebrate – we love cover stars who use their celebrity status to be a force for good in the world – be it Emma Watson with her Feminist Book Club, Shared Shelf or Charlize Theron founding her own Africa Outreach programme, which carries on the fight against AIDS. Charlize is also a UN Messenger for Peace. We love wise cover stars who are shining a light.

What are the challenges of being a magazine editor?

Psychologies is expanding and growing rapidly. We're not just publishing magazines but creating events, online courses, have just launched a series of Psychologies branded books. It's all incredibly exciting but sometimes it's hard fitting everything in, on top of getting the magazine out every month.

What is your favourite way to relax once an issue is completed?

To hang out with my friends, eating a great meal. Historically, I'm a terrible cook but this year I'm learning how so I've been inviting my friends to my house and using them as guinea pigs. I'm not sure if I'll have any friends left by the end of the year!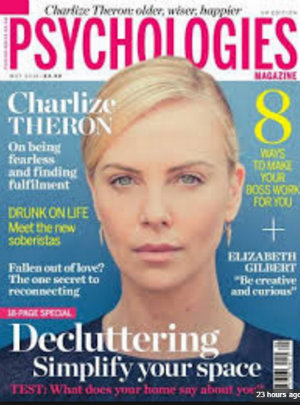 How do you and your team keep up to date with what's new in psychology and alternative therapies?

We are constantly hanging out, talking, creating events, articles and courses with some of the best experts in the world so we are constantly being fed the newest, most cutting edge research and techniques. It's endlessly fascinating.

What can subscribers expect from future issues? Why subscribe?

We are about to launch our brand new 360 wellness section in June – where we have world-class experts such as Dr Weil, giving us the last word on how to feel good, no matter what. The charming Helmsley sisters are also writing an exclusive column for us on holistic living. When we asked our readers last year what they wanted to see more of – it was how to be healthy – in a realistic way. Our new wellbeing section delivers fad-free, nourishing pages that will completely transform how you feel on a monthly basis.

We also have an amazing new subscriber's club – with incredible discounts from over 160 companies from Pizza Express to Emma Bridgewater. It's worth subscribing for the discounts alone.

For a monthly dose of positivity subscribe to Psychologies magazine