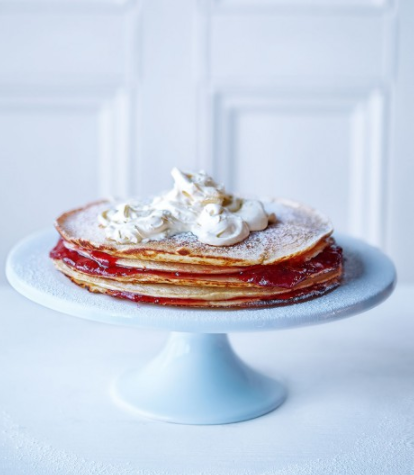 If you're the traditional sort, you can still whip up a Pancake Day classic while eschewing the fresh lemon and sugar combo. In fact, this Giant pancake stack with jam and clotted cream is so traditionally British, one might find it served with afternoon tea at The Ritz. Hold the cucumber sandwiches…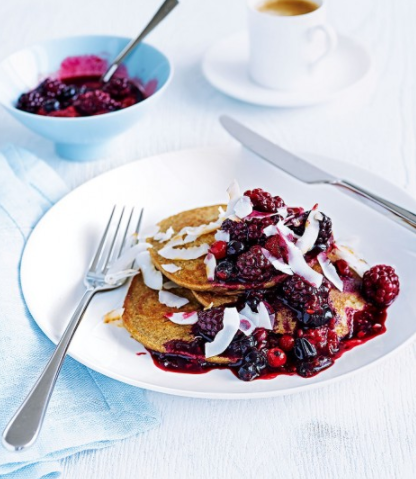 But perhaps you're in the midst of a health kick, and are doggedly avoiding what would ordinarily be one of your favourite events of the year. Don't fret, you needn't miss out at all with these yummy Banana pancakes with berry compote. Full of fibre and a good source of vitamin C and vitamin K, these brunchtime beauties have all the flavour PLUS a lot of goodness.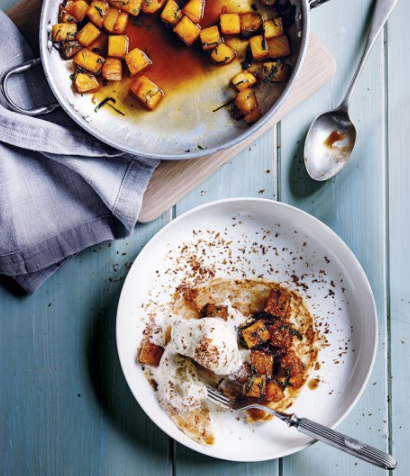 Wish you were lazing on a tropical island with the sun beating down and a Pina Colada in hand? Well turn up the heat on your stove and get to work on these Coconut pancakes with rum-roasted pineapple.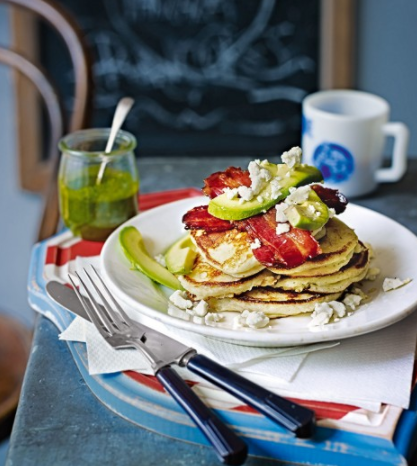 If you prefer the savoury slant this Shrove Tuesday, you will love these Buttermilk pancakes with bacon and avocado. The pancakes may be light and fluffy, but the eggs, bacon and feta pack a serious protein punch, while the avocado provides lots of good fats and vitamins. The ideal après-gym treat.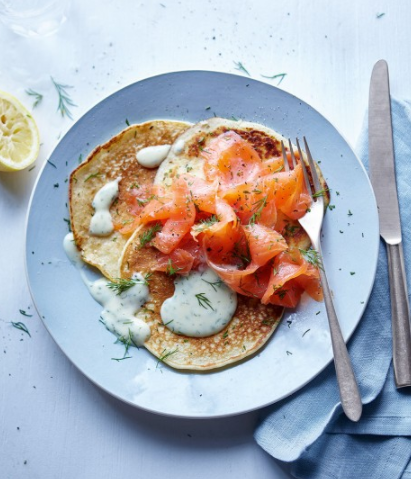 Or perhaps you're having an early Valentines date and want to impress your beloved? Well who wouldn't be blown away with these Horseradish pancakes with smoked salmon and dill sauce?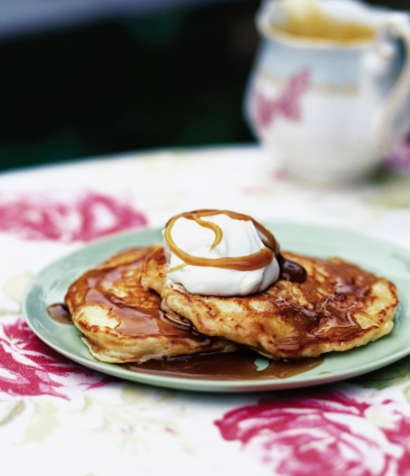 Finally, if you're looking to dazzle after dinner this evening, then this recipe for Apple pancakes with toffee sauce has all the ingredients of a showstopper. Fluffy buttermilk pancakes are drizzled with homemade toffee sauce and topped with an optional scoop of vanilla ice cream, guaranteeing empty plates, full bellies and big, sticky smiles. Happy Pancake Day!


For cooking inspiration all year round, subscribe to delicious. Magazine and save 63% off the cover price.