This week Britain's capital will abuzz with caffeinated fashionistas, fabulous bloggers and even more leggy lithe beauties that usual as London's Fashion week gets under way.
To celebrate the extravagant bi-annual event, Grazia magazine has unveiled three stunning covers featuring 19-year-old trailblazing hijab-wearing model Halima Aden, 73-year-old American model and actress, Lauren Hutton and 30-year-old supermodel Hilary Rhoda.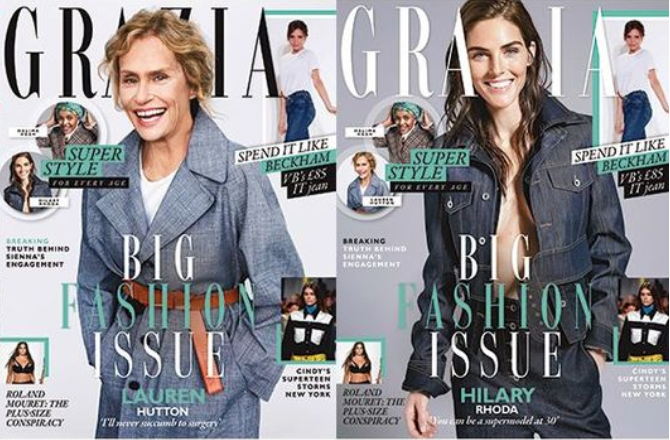 Coming in at a whopping 252 pages, readers can expect all the latest news straight from New York Fashion Week, an exclusive interview with designer Roland Mouret, along with all usual celebrity gossip and fashion.
Commenting on the issue, Grazia editor Natasha Pearlman said: "The three women on Grazia's Big Fashion Issue covers represent the groundbreaking diversity - of ages and backgrounds - in the fashion industry right now. 19-year-old Halima Aden - the first hijab-wearing supermodel on her first ever British magazine cover. Lauren Hutton - a fashion legend at 73, giving women of all ages the courage to enjoy fashion. And Hilary Rhoda - the 30-year-old supermodel who just celebrated ten consecutive years as an Estee Lauder ambassador.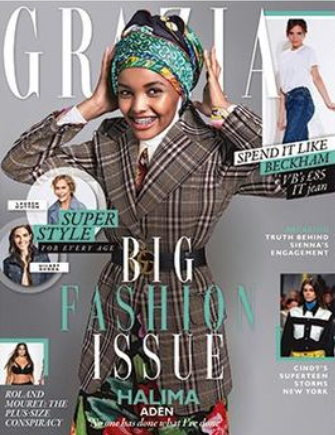 "In this issue we also introduce fashion's new model army - the models who represent the diverse body shapes of real women, as well as their shopping picks of the season for women of all sizes. And it's not just a groundbreaking issue for its content. It also marks the start of our new approach to fashion in Grazia, covering more diverse fashion, more diverse body shapes and more diverse backgrounds to reflect the real lives and interests of our readers."
Grab a seat in the front row every week with a subscription to Grazia and save up to 16%