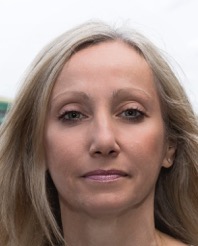 What is the best part of being the publisher of Tennishead?
Having the opportunity to be inspired by some of the most talented athletes on the planet and to see their amazing skills first hand. We are currently witnessing one of the best ever eras in men's tennis.

What are your Wimbledon 2016 predictions?
I'm backing Andy Murray to win his second Wimbledon title and Spaniard Garbine Muguruza to follow up success at Roland Garros, and to go one better than last year where she was a finalist.

With Lendl back on his team do you think Murray can repeat his 2013 glory?
Yes, with or without Lendl I think Murray could do it.


What are the challenges of being a magazine publisher?
Too many stories, not enough pages!

Would you like to see more young people engaging in the sport?
I believe sport is a valuable part of any person's life, it works on so many levels perhaps the most important of which is to keep fit and healthy, so yes, whatever the sport. Tennis is a great sport for a youngster, particularly with short forms like mini tennis and touch tennis and with the UK staging one of the best tennis events on the planet, how can you not want to rush out and pick up a racket –that's all you need, oh and a ball!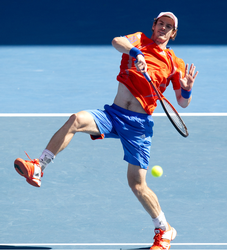 As the world's best tennis magazine, what can we expect from your Wimbledon coverage?
Lots of fantastic photos that capture the spirit of Wimbledon on and off court, tons of exclusive interviews and features with top players and the stars of the future. Not quite as good as being there, but close.

What is your favourite way to relax once an issue is completed?
Planning the next one!

What can subscribers expect from future issues? Why subscribe?
More great interviews, stunning photos from the tour, plus insights into how to play better and what kit to buy. Quite simply a celebration of one of the most exciting sports around. A subscription means you never miss an issue. Unlike digital media, magazine last forever and you can enjoy them again and again, anywhere, anytime. A magazine is special, especially in a sport with so much to savour.

If you too are a Tennishead, grab a subscription to the world's best tennis magazine here (strawberries and cream not included)