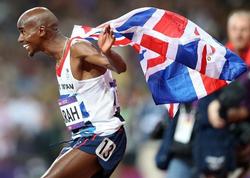 Mo Farrah: Athletics

Favourite for: the men's 5,000m and the men's 10,000m

Many of the athletes who performed fantastically at the London 2012 Olympics are expected to make a triumphant return this year in Rio. Farah is a strong contender for the 5,000m and the 10,000m. However, Farah needs to watch out for the Kenyan Geoffrey Kamworor in the 10,000m, who beat Farah in the world half-marathon back in March!

Other Team GB athletes to watch include Greg Rutherford (seventh best long jumper in the world), Jessica Ennis-Hill (women's heptathlom), Laura Muir (women's 4 x 100m relay). The Team GB athletics team have also been practicing their relays thoroughly and have a chance of winning, if they manage to get the baton round with no hiccups!

Feeling athletic yourself or want to learn about all of our Team GB athletes? Subscribe to Athletics Weekly and save up to 31%.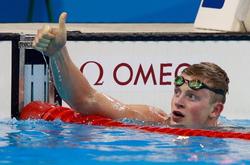 Adam Peaty: Swimming

Won Gold in the 100m breastroke

Adam Peaty has already won Gold in the 100m breastroke, but James Guy could also sneak a gold. Guy won gold in the 200m freestyle at last year's world championships, so keep an eye out for his performance on Tuesday! Jazmin Carlin also deserves a mention for winning silver in the women's 400m freestyle.

Fancy going for a swim? Subscribe to Poolside Magazine to find the perfect pool for you.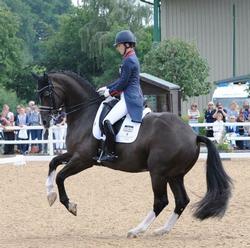 Charlotte Dujardin: Equestrian

Favourite for: the team dressage, team eventing and team jumping.

Dujardin and her horse Valegro won individual and team gold medals at the London 2012 Olympics. Since then, they have also won golds at the World Equestrian Games and European Championship. This year, they are sure to wow audiences again. The eventing team will undoubtedly perform well again this year. Lead by William Fox-Pitt, they have won a medal at every Olympic Games since Sydney in 2000. Tune in on Tuesday for the final of both the team and individual eventing. Dujardin will make her first team and individual dressage performances this Wednesday.

Want to be a part of the Equestrian community? Subscribe to EQ Life Magazine and save up to
30%.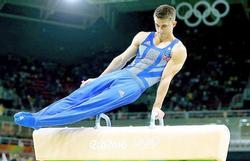 Max Whitlock: Gymnastics

Favourite for: the pommel horse and men's team.

Since winning his pommel bronze in 2012, Whitlock has developed into arguably the best all-round gymnast we have ever had! Whitlock and Louis Smith are both the world's best on pommel, and should both secure medals. Our best contender for the women's uneven bars is Becky Downie, who is looking very promising. Experts are also saying that there is an outside chance for Team GB's first team Olympic medal, after they secured a bronze at last year's world championships.

Tune in tonight at 8pm for the men's team all-round finals.

Fancy being able to do the splits like Team GB's gymnasts? Subscribe to Yoga Magazine for all the help you need and save up to 24%.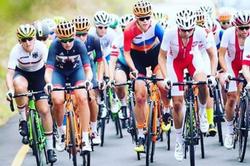 Sir Bradley Wiggins: Cycling

Part of the men's team pursuit

As cycling fanatics will know, it is extremely difficult to know how our GB track cyclists will perform this year. After their disastrous showings at the world championships in 2014 and 2015, they managed to top the medals table at Lee Valley Velo Park in March with five golds, one silver and three bronzes. Then, their performance director Shane Sutton had to resign due to allegations of bullying and sexism. Wiggins has said that he has his eyes set firmly on gold, and Laura Trott is expected to win the women's omnium. Lizzie Aemitstead may win the women's road race, and don't forget to watch Liam Phillips in the BMX trials, who is ranked as No2 in the world. If all goes well, Team GB cyclists may reign supreme in much on the Rio Olympics medal tables.

Want exclusive access to the world of professional cycling? Subscribe to Pro Cycling Magazine and save up to 11%.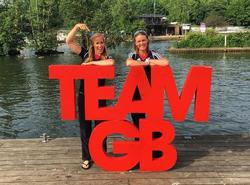 Helen Glover and Heather Stanning: Rowing

Favourites for women's pair.

Glover and Stanning are unbeaten since their London 2012 win, and are likely to stay that way. The men's four and men's eight also stands a strong chance, and feature Peter Reed and Andy Triggs Hodge. Great Britain also stand good chances in the women's lightweight double, men's lightweight double, men's lightweight four, the women's eight, and the men's paircorrect. The rowing should be back on schedule today, after being delayed due to turbulent tides. Catch Glover and Stanning compete this afternoon.

Want to take to the waters? Subscirbe to Practical Boat Owner Magazine to all the information you need, whilst saving up to 16%.

Images from Instragram.