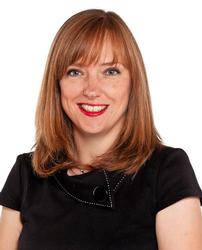 What is the best part of being the Editor of Mother & Baby?
Spending all my time talking about, and looking at pictures of, babies! I am one of those people who love being pregnant, and loves being a mum, so this is an amazing way for me to bring something that's so important for me personally into my working life. I've really tried to bring my little boys into the magazine too, so in my Editor's letter I always talk about the things that happened when they were tiny. They're at the heart of all this for me, and it's a real privilege to be able to share this with all our readers.

Do you have any words of wisdom for new mothers?
Relax! There's so much pressure on us all to be a perfect mum all the time, and I think we all need to rebel from that a little sometimes. You don't need to look amazing for playgroup, you don't need to have an immaculate house all the time, you don't have to be a mumpreneur and start a multimillion-pound business while you're on maternity leave. All you have to do is give your baby lots of love, then you will be the best mum in the world, as far as they're concerned.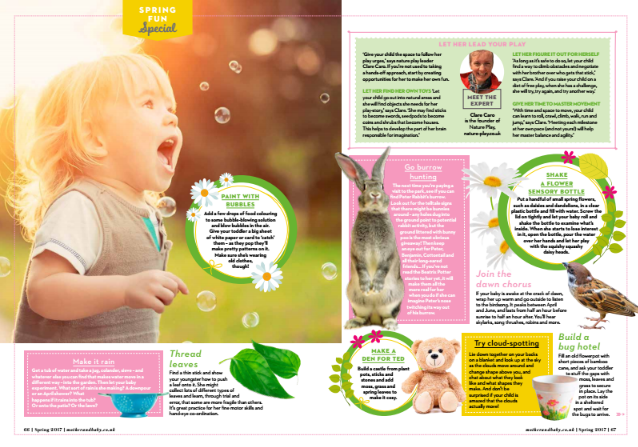 How will you be celebrating Mother's Day?
If last year is anything to go by, it will be with burnt toast in bed, flowers picked from the garden (mainly dandelions), and enough hand-drawn pictures to wallpaper the spare room. Then we'll probably have out for lunch and probably head to the cinema for a special treat. The boys keep telling me they think I'll really enjoy the new Lego Batman Movie...

Why would a subscription to Mother & Baby make a great Mother's Day gift?
Because being a mum can be a tough gig sometimes, and we're here to help! We want to help you enjoy your new life as much as you possibly can, to help you understand this crazy little creature you've brought home from hospital, and to give you all the help you need to feel like you're doing a great job.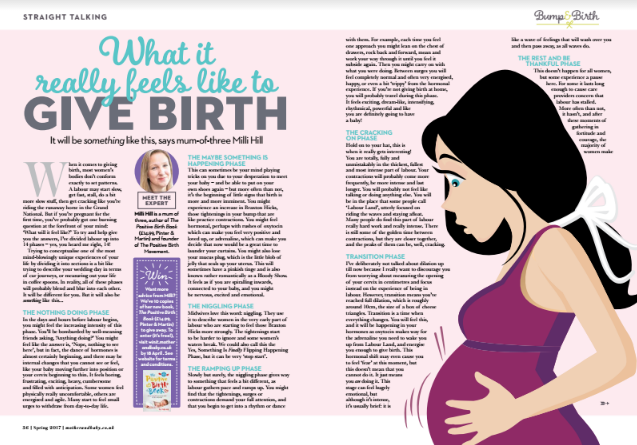 Tell us about your favourite way to relax once an issue is completed?
I'm a bit of a home bird, so I just want to get back to the ranch, flop on the sofa, and cuddle up with my boys for as long as I can get away with it!

Congratulations on Mother & Baby turning 60 last year, how much do you think parenting has changed over that time?
Enormously, and not at all. The kit we use has changed, and a few of the rules we now live by are different, but fundamentally being a mother is exactly the same as it always was. We all just want to love and protect our babies, and do the very best for them. That's been at the centre of what we do at Mother and Baby from the beginning, and always will be.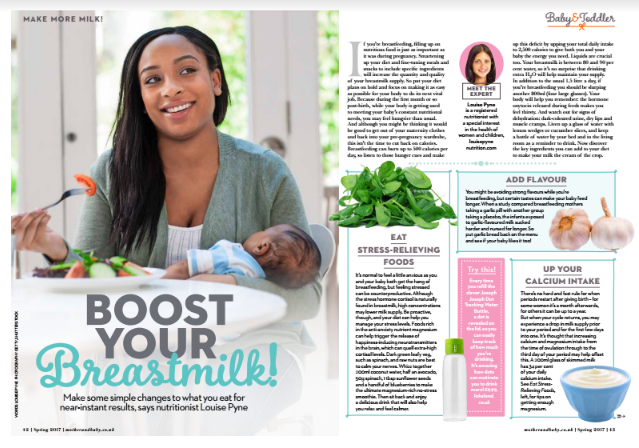 What can subscribers expect from future issues? Why subscribe?
We try to be a helping hand and a ray of sunshine rolled into one. Each issue, I make sure that we're packed full of trusted expert advice, real life stories, product reviews and thoughts from some of the biggest names in the parenting arena - we've recently featured everyone from the Unmumsy Mum and Clemmie Hooper to Jo Frost and Annabel Karmel, plus of course our celebrity columnist, Giovanna Fletcher. If it's happening in the world of pregnancy and baby, you'll find it in Mother and Baby.

For an extra special gift for someone looking forward to their first Mother's Day subscribe to Mother & Baby - saving 18% off shelf price.