Could your child be the next Carol Ann Duffy or Benjamin Zephaniah? If your son or daughter loves to compose the odd sonnet, haiku or even limerick or perhaps they've never composed anything but would like to try, then Storytime's Children's Poetry Competition is a fantastic opportunity to encourage budding writers.


The magazine's creators are asking children aged 3 to 9 to put pen to paper to write a 12 to 20-line poem on the subject of animals. Prominent children's poet Brian Moses, well known for his work in schools, heads the judging panel.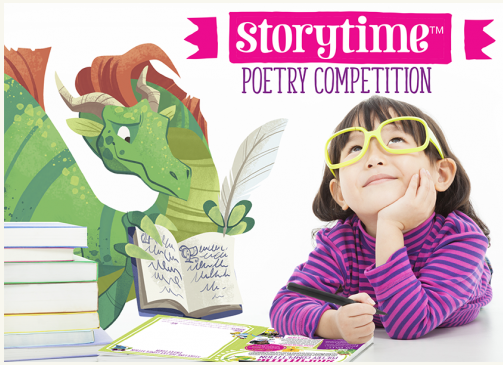 Storytime's editor Maxine Stinton says: "In the last two years, we've published over 175 stories and poems in Storytime, including verses by Roald Dahl, Spike Milligan and Michael Rosen. Our September issue puts poetry in the spotlight with something very special from poet Brian Moses. We hope it will inspire our readers to enter our competition. This is a unique opportunity to get creative and get your work published in a national magazine and sit alongside some poetry greats."


The magazine is specifically designed to encourage kids to engage in reading and is packed with illustrated fairy tales, myths & legends, poems, tales from other cultures and much more, rousing even the most reluctant readers.


The deadline for the competition, which has been launched to celebrate the magazine's 2nd anniversary issue and National Poetry Day, is Wednesday October 12 2016 and the winning poem will be published in the April 2017 issue of Storytime, with specially commissioned illustrations.


If you want to help your kids fall in love with reading subscribe to Storytime magazine


Additional competition information and entry forms can be found here.