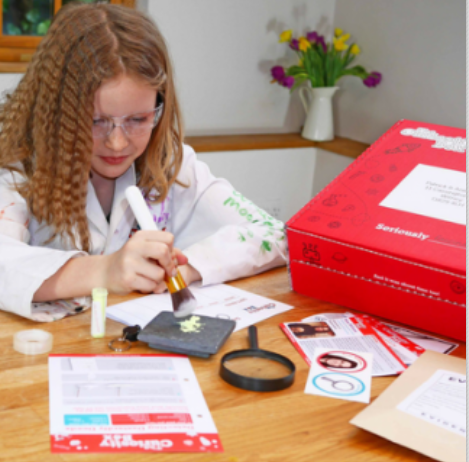 Make learning come to life – Rather than tell your child what it is you want them to understand, show them instead. By giving practical examples you create a memorable experience they can draw from. Learning about art? Go to an art gallery. Making sense of gravity? Get outside and shake a tree – hey, it worked for Newton!
Offer them a choice – Not in the sense of 'do you want to learn about Pokémon or algebra?' but more letting them take a little control of the process. Encourage your child to choose the order of activities and have a say in the way in which a project is approached.
Get friends involved – Next time your little one has buddies over, prepare a fun learning-themed project. Like a creative treasure hunt or set a challenge for who can build the fastest toy car or strongest bridge. This way, they're learning but don't even know it!
Turn it into a game – This may sound counterproductive, but much like practical learning, games can actualise the experience and give your child real-life examples they are already familiar with. For example, if you want to learn about adding up and taking away in math, setting up a shop and pretending to be a cashier is a fun way to do that.
Let them explore their own minds – Unlike in the classroom, learning at home is a chance for your child to tap into their own individual style of education. So, don't try and emulate the classroom atmosphere. Instead, make your home a free and open-minded space where learning can happen daily, but in subtle, almost accidental ways. And who knows, you might even learn a thing or two yourself!
Give the gift of knowledge with The Jumbo Box Subscription.