Fancy getting your festive mitts on a £500 Selfridges voucher? Well isubscribe in partnership with Good Housekeeping magazine is giving one away, and the best part is that entry is absolutely free. Simply sign up to receive exclusive offers from isubscribe and Hearst Magazines, and we'll enter you into the draw.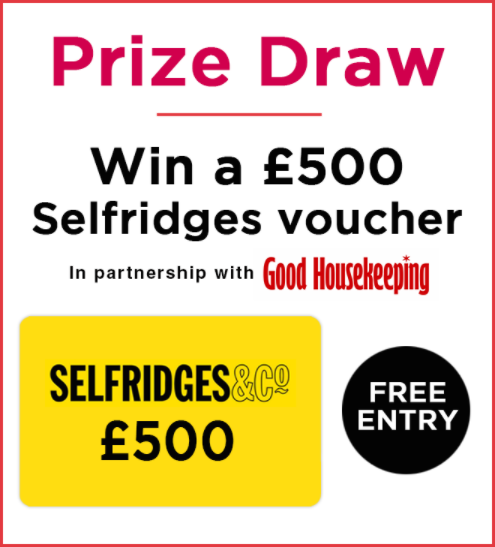 One of the oldest women's magazines, Good Housekeeping has long been the go-to guide for every lady who strives to find that perfect balance between family life, and career while still leaving a little time left over for herself. Packed with handy homemaking tips, recipes, interior design features and much, much more, this really is more of a life bible than a magazine.
Of course, you don't need to subscribe to be entered into the competition, but if you do buy a subscription this week you will be entered ten times. Plus, you will receive the usual discount on the cover price (a saving of up to 47%!) meaning this really is the best time to treat yourself, or the woman in your life to a subscription of this marvellous multitasking magazine.