When Christmas rolls around we are offered any number of items we didn't know existed, and with gin fast-becoming the most beloved spirit in town – if you didn't know mother's ruin was cool again, frankly, where have you been? – a fair few of these 'quirky items' have been devoted to the botanical-spiked spirit.
Which means, as a gift buyer you have two choices: do you purchase the gin enthusiast in your life a gin flavoured lip balm? Or perhaps, an amusing pair of gin and tonic cufflinks, or fetching necklace? You could even buy a gin and tonic scented bubble bath, though quite why you would want to reek of gin having not touched a drop remains to be seen. The point is, while these presents are fun and show a level of thought and consideration, they are not gin. Pure, aromatic, juniper-scented gin. Which is where the Gin Tasting Experience subscription comes in...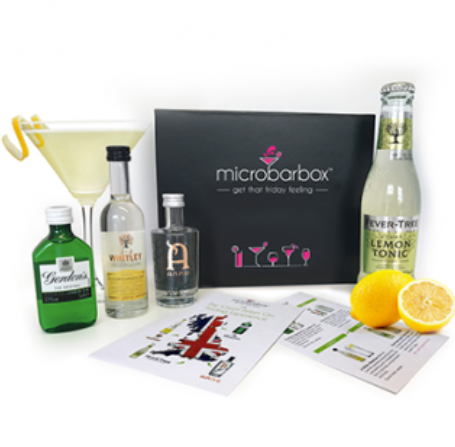 For £79.00, we will send your recipient one box, per month, for three months, each one containing three completely different 50ml servings of the good stuff – from the fruity and aromatic sloe gin, to the clean bouquet of dry, and even one masquerading as a liqueur which has been delicately laced with rhubarb - and one 200ml bottle of Fever Tree Tonic Water (arguably the best on the market).
So not only will your dearest ginthusiast be thoroughly surprised by this ingenious gift, the pleasure will last all the way through til March... which is definitely more bang for your buck than a lip balm.