Chef Nathan Outlaws eponymous fish restaurant has landed the top in spot in the annual good food guide, which is compiled by Waitrose. The Cornish eatery, which was founded in 2007 and boasts two Michelin stars, was praised by the guide for its efforts to "educate and encourage the public appetite for fish."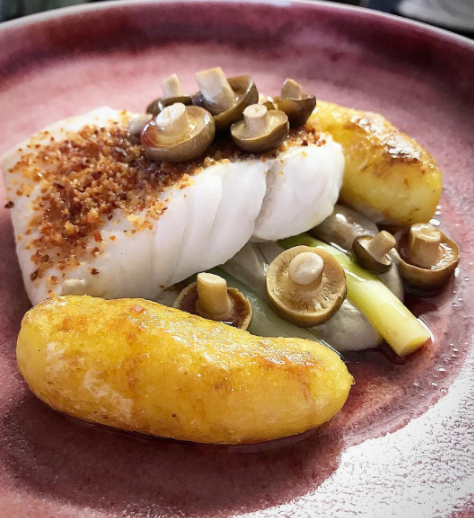 Good Food Guide editor Elizabeth Carter said: "Nathan Outlaw's food is characterised by the absolute freshness of ingredients and a clear sense of purpose."
Nobody seems to leave Nathan Outlaw's staff - they just go and work in another one of his restaurants. They obviously think he's a pretty good boss as well as a fine chef."
The new ranking ends the impressive reign of Cumbria's L'Enclume, which has moved to second place after five years at the top.
Here are the top ten as ranked in the 2018 Good Food Guide:
Restaurant Nathan Outlaw, Cornwall
L'Enclume, Cumbria
Pollen Street Social, London
Restaurant Sat Bains, Nottinghamshire
The Fat Duck, Berkshire
Restaurant Gordon Ramsay, London
Hedone, London
Restaurant Andrew Fairlie, Tayside
Claude Bosi at Bibendum, London
Casamia, Bristol
If you're a fine foodie, subscribe to delicious. and save up to 61%
Images: Instagram/Nathan Outlaw