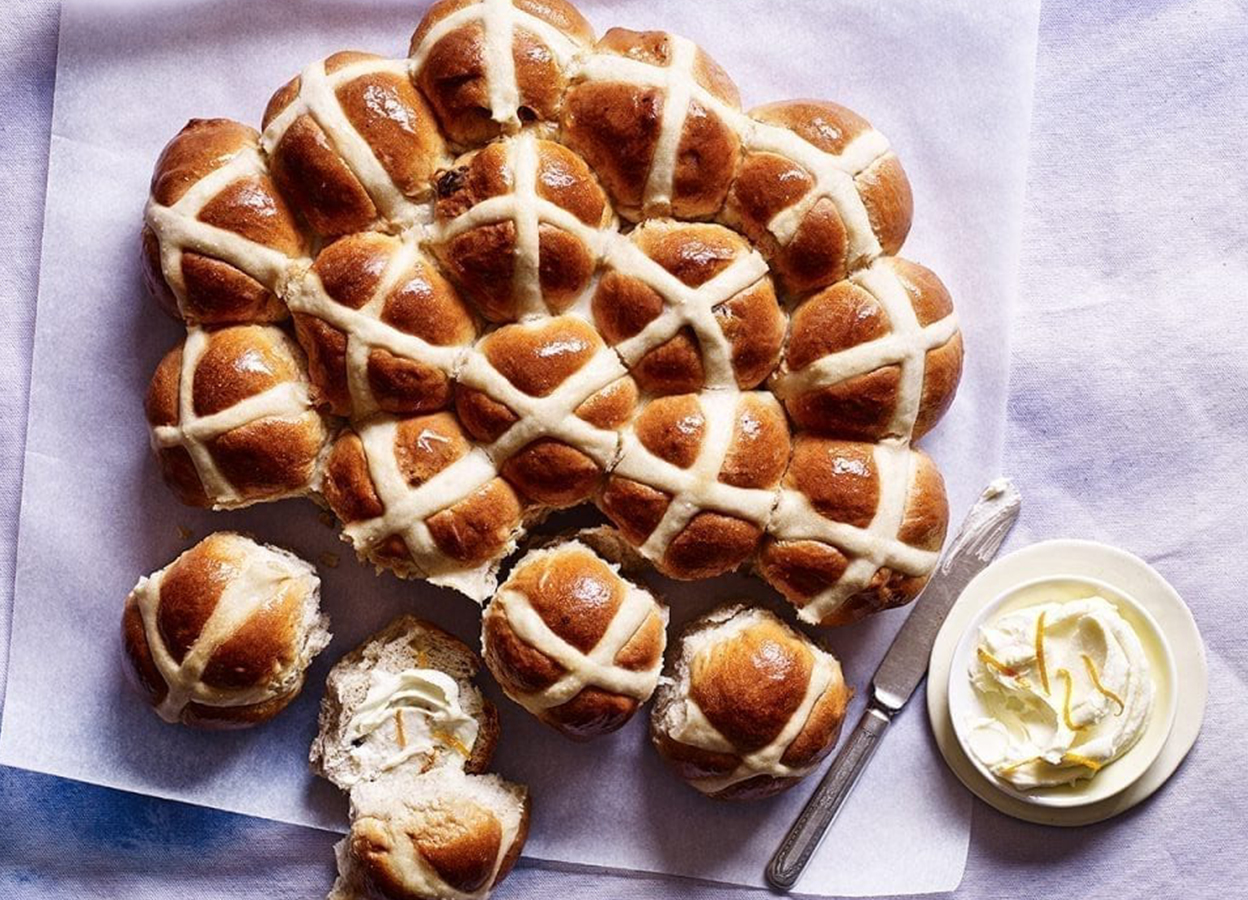 Whether your favourite part of the Easter weekend is the religious celebrations, the big family gatherings or the excuse to do absolutely nothing for four days, you'll need no excuse to bake these divine hot cross buns with marmalade vodka whipped butter.

You may be wondering why you ought to go to the effort of baking your own buns when you can easily purchase some from your local supermarket, and the answer is: because it will make your Easter weekend even more special. The aroma of spices drifting warmly through your home; the pleasure of biting into soft dough fresh from the oven; and most importantly, the kudos.

Then off course, there's the butter which has been whipped to perfection and infused with marmalade vodka. It can last two weeks in the fridge, but we suggest you make a double batch and invite your friends over. Happy Easter!

If you'd like to have a go yourself, click here for the recipe!

Get brilliant baking ideas every single month with a subscription to delicious. magazine which currently has up to 57% off of the cover price.