Let's begin with the classic layer cake. Decadent, impressive and delicious, this Birthday-worthy treat looks magnificent but is surprisingly easy to master. The trick is achieving consistency, so it's wise to pick a sponge recipe you feel familiar with and leave plenty of time to bake all your layers and decorate, because icing warm cakes always ends in disaster. To create wow factor, slice off all domed tops so cakes are perfectly flat and even, before sandwiching with plenty of buttercream icing, including a crumb outer layer to allow for a flawless final finish.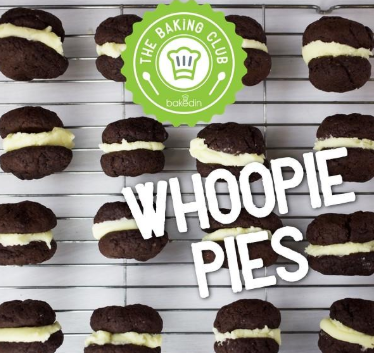 As fun as they sound, Whoopi Pies are a cookie-cupcake hybrid that consists of two flattish, chewy cake circles sandwiched together by buttercream icing. Again, these look fab, but aren't too tricky to create: you just need to make sure your halves are of a similar size and shape. Once you've nailed the basic you can experiment with different flavour cakes and frosting like mallow, peanut butter and pumpkin.
The French cousin of the whoopie pie, Macarons are delicate delights that require a touch more skill, but are still achievable. Light and airy, egg whites and ground almonds must be whipped to perfection and then piped into uniform discs (draw circles on underside of baking paper as a template) to achieve perfect halves that then sandwich an equally delicate dab of buttercream.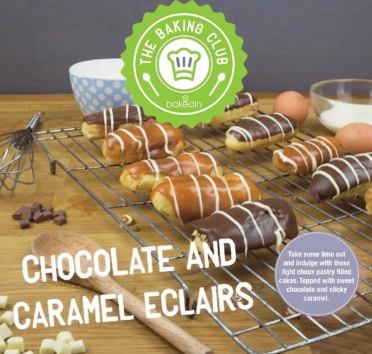 The classic Jam Doughnut is the ultimate, sticky-fingered treat and well worth making at make home to experience that fresh and warm doughy texture. The best thing about doughnuts is they can be imperfect and will still be beautiful, but you do need to get the rise right on your dough. Beyond that, the only skills involve frying, piping full of jam and devouring.
Feeling brave? Then you're ready to tackle Chocolate Eclairs which require various techniques and skills. The delicate choux pastry requires gentle heating before being mixed with flour, which is then piped and baked to perfection. You must then whip up the vanilla Creme Patissiere to be piped into the eclairs, before making the chocolate glaze to pipe on top of your spectacular treats. Proper ooh la la.
Get your bake on with a Baking Club subscription and learn a new technique every month.