It is one of the most iconic and trusted magazine's in the world, so it is hard to imagine National Geographic being any better than it already is, however, it's brilliant new redesign looks set to do just that.

Having one of the most recognised covers on the news stand, publishers knew better than to change too much of that iconic yellow border, but they have changed it from glossy to a gorgeous matte finish.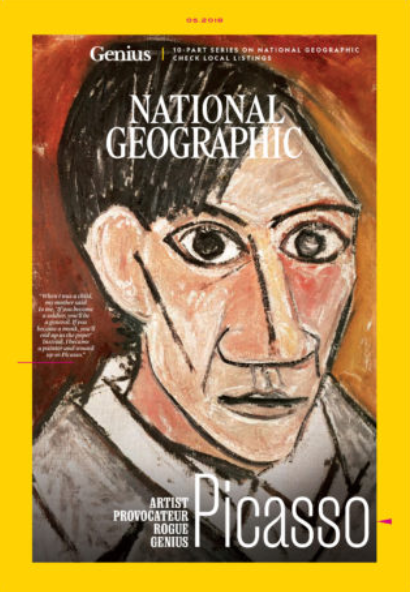 It also features three new sections in the front of the magazine: 'Proof' - dedicated to short photo essays highlighting new, provocative perspectives, 'Embark' - investigating new ideas and arguments, challenging readers' views of the world and everything in it, and 'Explore'—adventure pieces that allow the reader to journey, escape boundaries, and investigate the great mysteries of life). Other new elements include "Atlas," a story told through maps, and "Through the Lens," the backstory of a single, memorable photograph.

The new look will debut in the May issue (out now), which explores and illuminates the frontiers of our world, from the depths of the ocean to the frontlines of culture, always with an eye for understanding the people, places, and ideas that shape our planet.

"National Geographic has helped readers explore the world for 130 years, and we thought it was important to move forward by embracing our heritage in new and modern ways," said Susan Goldberg, Editorial Director of National Geographic Partners and Editor in Chief of National Geographic magazine. "The new National Geographic delivers the same sense of wonder readers expect but with a bolder, more provocative, more captivating eye."

See National Geographic's new look for yourself in this brilliant VIDEO, and subscribe to NATIONAL GEOGRAPHIC today for a whopping 65% off cover price.