Future publishing have unveiled a redesign of their iconic tech magazine T3. Placing a distinct emphasis on smarter living, the new-look magazine is a direct response to the ever-expanding influence of technology on everyday life, showcasing aspirational tech and lifestyle products and reflecting the relentless rise of Smart Home technology.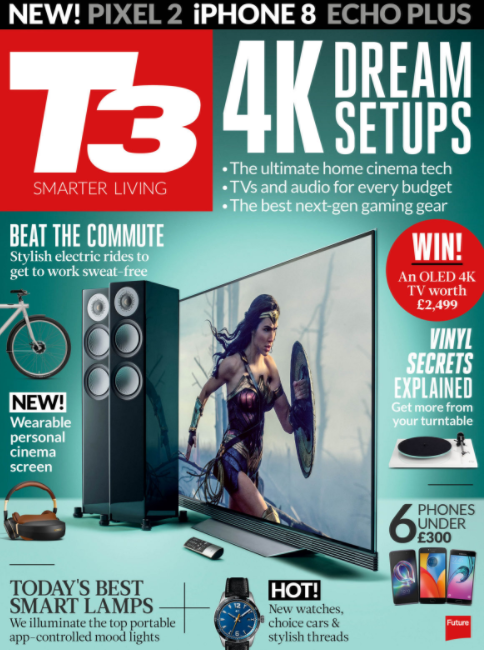 The redesigned T3 will no longer be just a one-stop shop for all things tech but will help readers find out everything they need to know about related areas such as style, motoring and travel. With specialist buying guides and informative, expert reviews, the new magazine will inspire, inform and influence the modern T3 man, says Future.

Highlights of the magazine include an expansion of T3 Home to reflect the rise of Smart Home technology (think Alexa, Google Home etc), the addition of T3 Horizon, covering all the latest trending technology and introducing regular coverage of several new areas such as travel, motoring, style and fitness, and a comprehensive new buyer's guide meaning you will never be in the dark about which of latest gadgets to buy. Gadget lover's heaven.

Subscribe to T3 today and save up to 22% off cover price.