Fancy updating your wardrobe just in time for the party season? Well isubscribe in association with GQ, is giving away a £500 Ted baker voucher, and the best part is that entry is absolutely free. Simply sign up to receive exclusive offers from isubscribe and Conde Nast Publications, and we'll enter you into the draw.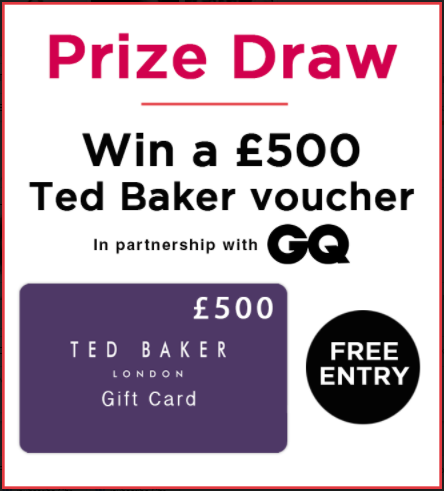 The must-read mag for the modern man, GQ covers absolutely everything from business and politics, to style, fitness and gadgets. Not to mention their insightful interviews with today's biggest celebrities.
Of course, you don't need to subscribe to be entered into the competition, but if you do buy a subscription this week you will be entered ten times. Plus, you will receive the usual discount on the cover price (a saving of up to 38%!) meaning this really is the best time to treat yourself, or someone you love to a monthly delivery of the UK's leading men's magazine.