It's a landmark very few can hope to celebrate, so it is only fitting that OK! released a very special edition of their weekly magazine devoted the platinum anniversary of Her Majesty and Prince Phillip. Including the touching portraits taken for the occasion, the issue recounts one of the greatest romance in the history of the British monarchy.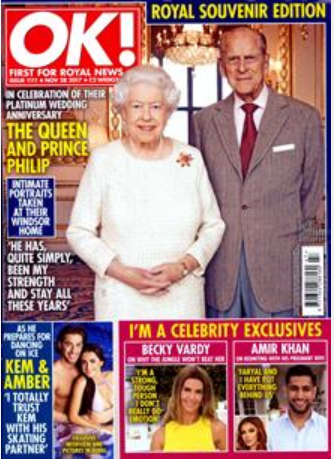 During her impressive reign, Queen Elizabeth II has overcome enormous hurdles both in her role as monarch and personally, but reveals that it is her husband who has provided support and comfort through it all.
"He has quite simply, been my strength and stay over all these years," she said of Phillip, and in a world of fleeting hashtags and fickle fame, isn't that truly something that ought to be celebrated?
Subscribe to OK! Today and save up to 42% off cover price