Fans of Wes Anderson, particularly Darjeeling Express, rejoice as the brilliant director steps into the festive fray for high street brand H&M. Titled 'Come Together', the advert is set on a train and features actor Adrien Brody as a kindly (but quirky) conductor, in what is surely this season's most weird and wonderful offering.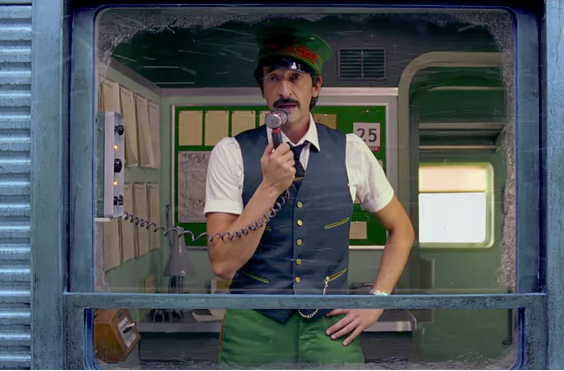 The advert begins with the train in the midst of a wild snowstorm as conductor Ralph (Brody) announces that due to 'challenging weather conditions' the journey will be delayed a further 11 and a half hours with an estimated arrival time of 3:17am – as he resolutely rips off a calendar page revealing that it is in fact Christmas Day. He then reveals that they will hold a complementary festive brunch in the dining cart in 20 minutes.





As the camera pans along the various carriages the passengers disappointed faces are revealed to us in their various charming scenes: an older lady in dressing gown reading Agatha Christie's murder mystery 4.50 From Paddington; a young woman in a silk, pink slip and a very glum, small boy. Painted in the director's trademark pastel hues there are the distinctive Anderson flourishes. Each passenger has a pile of gifts with a photo of their beloved (one is simply a portrait of a dog) and there is a beautiful shot of a stark corridor as the snow howls outside and the song of Little Drummer Boy can be faintly heard. Naturally the story has a happy ending as the train's dining cart is transformed into a winter wonderland.

'This story may resonate more than ever at a time in the world where we could all do with giving a stranger a hug' said Brody.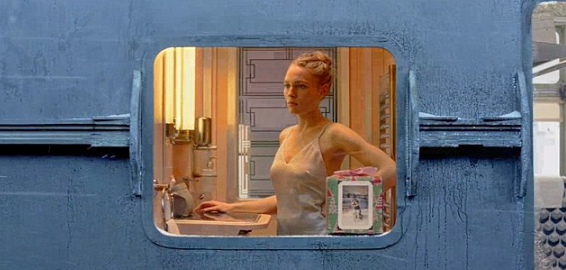 Pernilla Wohlfahrt, H&M's Head of Design and Creative Director comments: 'The winter train ride, under Wes Anderson's direction, is the perfect setting for H&M's Christmas collection full of relaxed, wearable elegance.

'It's about mixing the informal with a sense of occasion, capturing the holiday mood for both dressing up and getting cosy with loved ones'.

With public transport being somewhat of a sore subject in the UK at the moment, the advert offers a charming parallel universe where you may find yourself happily delayed along the tracks.

For more fabulously ethereal fashion suscribe to Lula


Images: Youtube/H&M