Agyness Deyn may have married hedge fund manager Joel McAndrew in New York, but she made sure that her tulle midi-dress was designed by British designer Molly Goddard. She could have enlisted nearly anyone from the world of fashion to design her wedding dress, but instead she choose the young London organza extroadinaire.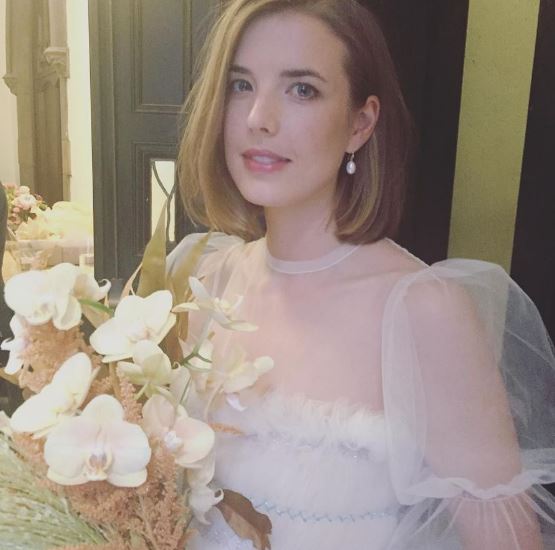 Molly Goddard was a mutual friend of Agyness's. In fact, it was the London based makeup artist Celia Burton who introduced Agyness to Molly. The designer is known for her oversized tutu dresses in dreamy colours, so this was a fairy-tale match made in wedding dress heaven!

Unlike most bridezillas, the model turned actress was relaxed about choosing her gown and got on famously with Molly. The dress was also quickly put together, Agyness first visiting Goddard in her studio back in May or June.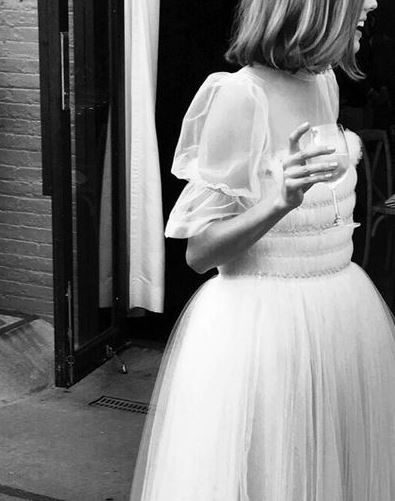 "She came to the studio, tried on a few things, and then said, 'Do whatever you think best!'" Molly told Vogue. "I got the feeling of what she was after immediately—a wedding-y wedding dress, a bit glam but not glamorous, and sparkly, which scared me a bit."

Despite Molly's sparkly concerns, she admitted that her commission was quick, fun, and easy. "We only did one fitting, a pretty quick process—I think we set some kind of record! We had so much fun; we were drinking water out of champagne glasses," Molly revealed.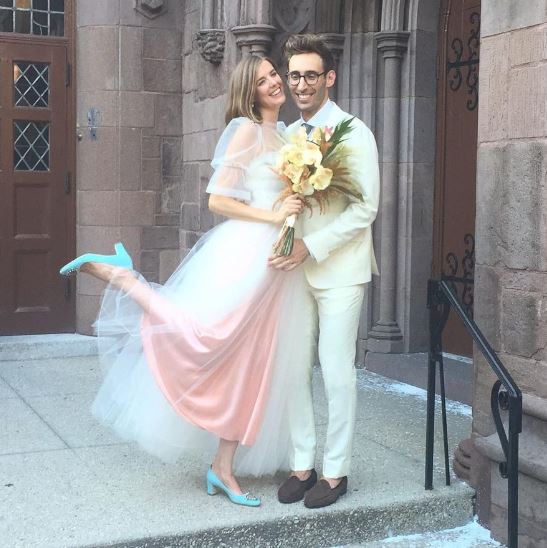 The result is spectacular! Molly has described the dress as ivory with a hint of green, with a pearly pink layer beneath. It was then completed with one of Molly's trade-mark bodices in a metallic turquoise colour to match an incredible bejewelled pair of Manolo Blahniks shoes that Agyness already had.

Agyness and Molly also collaborated on the veil, which was inspired by pictures of Audrey Hepburn and Grace Kelly. "The dress is quite big, so we just cut a circle in tulle and plopped it on her head; it looked crazy!" Molly explained. "A potato-shaped piece of tulle pinned to her hair—she is one of the few people who could carry it off."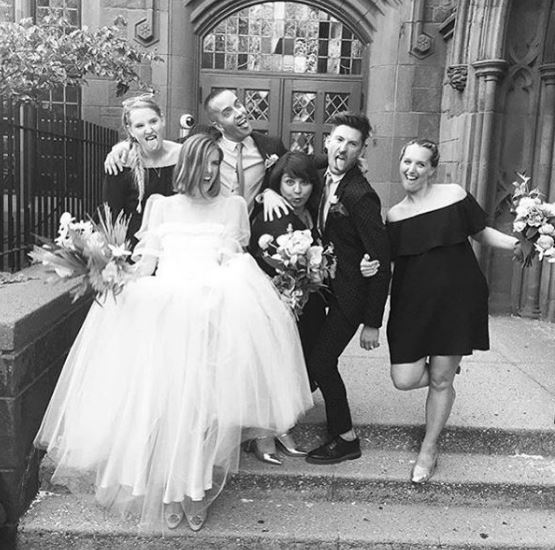 Agyness's unusual ball-gown wedding dress was quirky yet traditional, and relaxed yet chic. Her new husband, Joel, wore a pastel hued suit to match, with a pale blue tie and shirt, and a cream suit with a turquoise pocket handkerchief. The beaming couple looked flawless surrounded by their fashionable friends and family, and it turned out to be the perfect Instagram worthy event of a lifetime…

For more information on the designer Molly Goddard, or the best photographs of Agyness Deyn's wedding, subscribe to Vogue Magazine and save up to 38%.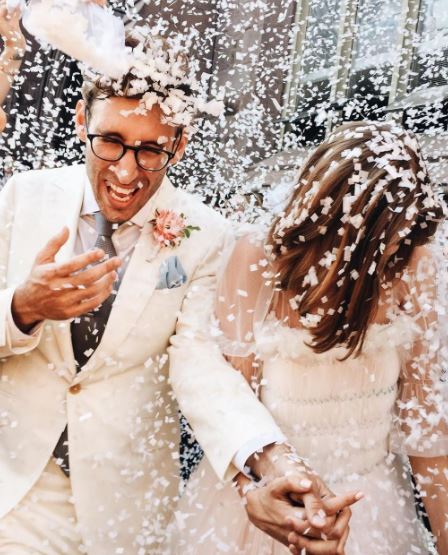 Images @henryholland @bellashulman @babycnyc @aggy_deyn