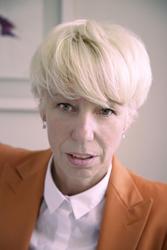 What is the best part of being editor-in- chief of Lula?
I think the best part of being an editor-in-chief of anything that one likes, is that you have a voice. Lula, was the perfect platform for me to just do things following my ideas, trying to be modern and relevant but at the same time stay committed to a few things that I think are important today: diversity in people, the environment, the voice of youth, changes in fashion, new designers, new photographers, and new talents.

On this month's cover you have the actress Lizzy Caplan, what qualities do you look for in your coverstars?
First of all we try to have someone who has something happening when we come out, but I don't want to interview or photograph the typical people that are expected. So for instance, we've had Greta Gerwig as our cover star, and now Caplan. They're two actresses who aren't very well known but they are very engaged and clever. They do more things than just acting and being beautiful. It has to be a woman of substance, maybe even a man someday, but for now they are women.

What are the challenges of being a magazine editor?
Sometimes when you're a small magazine that's not very commercial, you don't get the talent you want; be it the talent you want for the cover, or the photographers to shoot stories. It's not that easy when you're small and independent. I'm very lucky that due to the way Lula is written I get any feature editor I ask. The photographer, the model and the talent is not always as easy.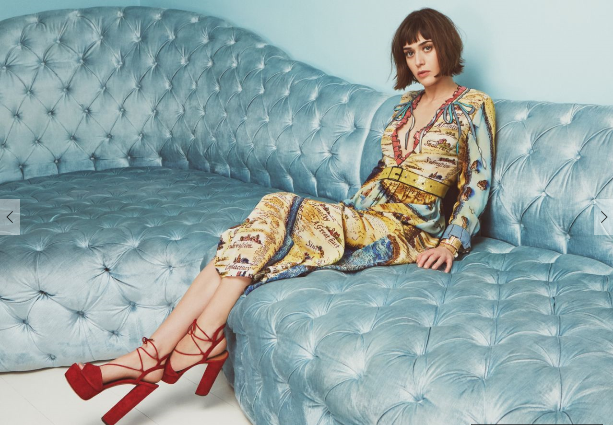 Lula has very little online magazine content, is that a conscious choice?
I'm planning to have our magazines put online, so that people can subscribe to a digital edition which will be exactly the same thing as the print. I believe in online and that since we're not widely distributed, we have to be available online, but I also believe that when a publication lasts six months it's lovely to have it printed on paper. I'm very happy that Lula is like a little coffee table book for six months.

You were an executive of the Gucci Group for nine years, and you are now involved with SHOWstudio –presenting conversations on the latest haute couture catwalk shows for them… How did you become an editor?
That's a very good question because I've been a corporate person all my life. I left my last corporate job six years ago and then things happened by chance. I started being a consultant which I still do; I advise start-ups or big companies about branding, marketing, and communications in general. But then Nick (the photographer Nick Knight) called and I started being a panellist for SHOWstudio, and then he gave me my own show. I realised that I loved being able to voice my opinion and discuss things so I started doing speeches, classes and conferences. Then Anna Ford the fashion editor called me and asked me if I wanted to do Lula. I said 'absolutely not' but they insisted, and I am very happy that I accepted.

How does your background feed into your Editorship of Lula?
I understand how it works, I understand the system and I understand the money. I can help my team when someone in a brand is being difficult, or when I know that a brand is correct. A designer can decide that they don't like Lula and they don't want their clothes in Lula, and I respect that because I have worked with designers.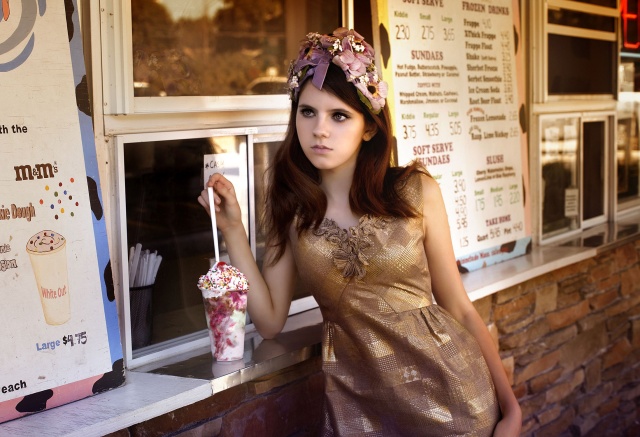 You wrote in your Editor's Letter for this issue of Lula that you believe 'change is needed' in the fashion industry... How do you see Lula fitting into this?
Lula can be an agent of the change in the way that it photographs and talks about fashion. I always say to my team that I want every story to have a feature and vice versa because I don't want to just publish clothes and accessories for their own sake. When we publish x-amount of pages on one designer only, it's because we believe that person is producing a change and doing something very important for today, something that people may only realise in 10-15 years, but they are the great designers of today.

I think I can try and talk to the new generations in business, in design, in creative talents and convince them that it is their turn to do something great in the future. If you want to be an editor, listen to what's going on, listen to young people and talk their language because I believe that's what is relevant. Young people call us and thank us for talking their language.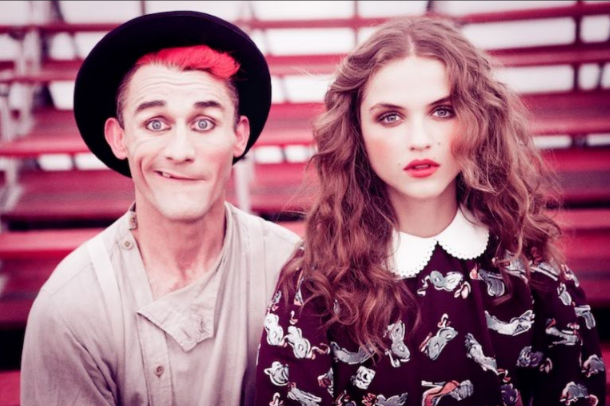 What is your favourite way to relax once an issue is completed?
Well it never really happens because I always have work, but I must say that when we have wrapped an issue, which is usually at about 3 in the morning, I keep my next day free to sleep. It's more tension than fatigue, I just want every issue to be perfect and there's always some mistakes. Sleep is very important, but I don't always get to relax after every issue because it's always high season of fashion.

What can subscribers expect from future issues? Why subscribe?
It's absolutely worth subscribing, you'll receive it like a little gift. We always have a theme and we are working on the theme 'innovators' at the moment. More than ever, we are going in depth into fashion and beauty to try to show and explain what's changing, and who we believe are the talents of the future. So if people love fashion, this next issue is more fashion than ever! There are some absolutely unknown young photographers shooting stories, together with some well-known, and I am also going to publish products from some young graduates that I think are amazing.

Want a copy of Lula for your own coffee table collection? Subscribe to Lula and have them delivered straight to your home!