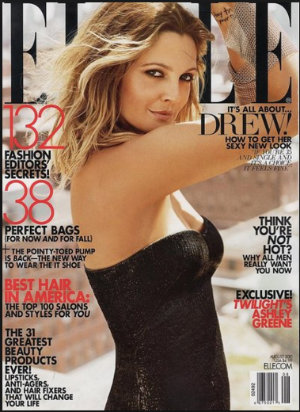 Elle USA - August 2011
Sultry and stunning, Drew played the seductress in Carter Smith's Future Perfect photoshoot. Styled by Joe Zee the 50 First Dates star wowed in Donna Karan, Calvin Klein and Dolce & Gabbana.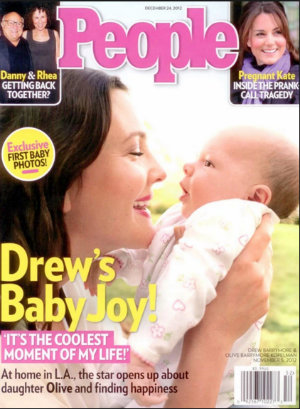 People – December 2014
Taken at her home in Los Angeles, this adorable and intimate picture of Drew and her daughter Olive provided a glimpse in to 'the coolest moment' of the stars life.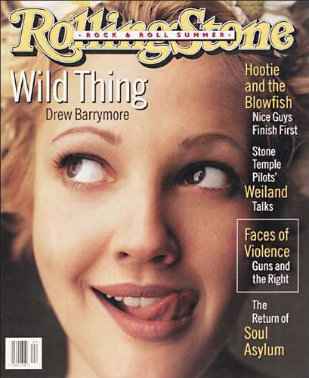 Rolling Stone – June 1995
Shedding her former image as a Hollywood wild child, this Rolling Stone cover marked her comeback as a bona fide A-lister. Fresh faced and with her corkscrew curls it was classic Drew and oh-so nineties.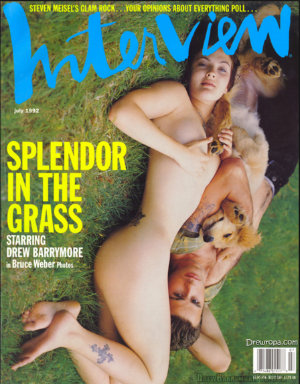 Interview – July 1992
Shot by iconic photographer Bruce Weber this stunning Splendor in the Grass shoot played homage to the 1961 film of the same name. A tale of teenage heartbreak and madness, the original film stars fellow child star Natalie wood.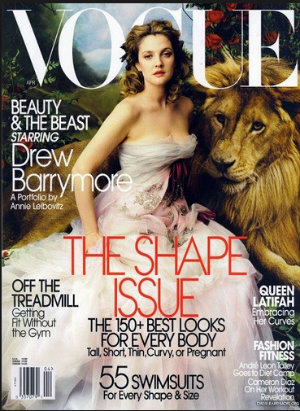 Vogue – August 2013
Shot by Annie Leibovitz, this take on Beauty and the Beast was a masterpiece worthy of the Tate Modern. With the star dressed entirely in haute couture this cover was almost as romantic as Drew Barrymore herself.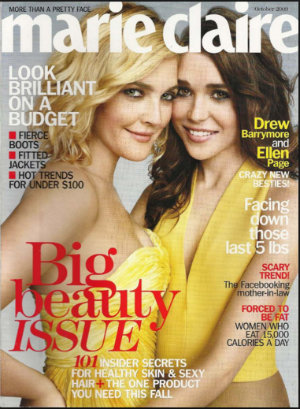 Marie Claire – October 2009
This cover offered up two of the hippest stars for the price of one as Drew was joined by her Whip It co-star and friend Ellen Page.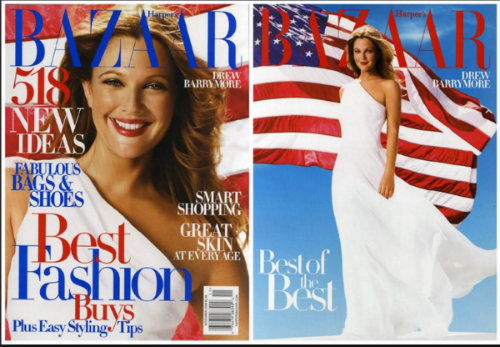 Harper's Bazaar - November 2008
Flying the star spangled banner Drew Barrymore was every inch the American Sweetheart in this Harper's Bazaar cover.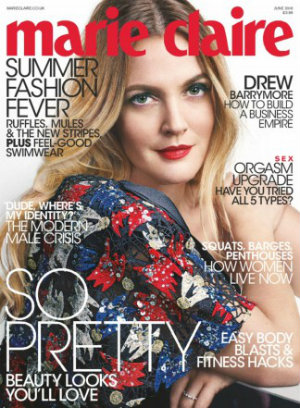 Marie Claire - June 2016
In her latest cover for Marie Claire Drew is gorgeous, glowing and ready for summer. Inside the issue she talks about embracing life post-divorce and her vineyard.

To see Drew's latest cover grab a subscription to Marie Claire