After his surprise departure from Dior last October, rumours have been swirling that Raf Simons will head Calvin Klein. Calvin Klein has yet to confirm these, but Raf's no-compete clause with Dior ended yesterday, meaning that we can expect an official announcement later this week.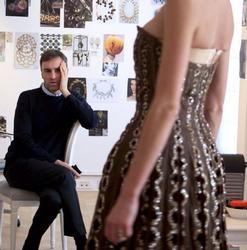 Last month, Calvin Klein himself revealed to WWD: "They are doing something that I had hoped they would have done, which is replace me. Find someone who can with a singular vision oversee everything that is creative. They won't announce [who it is] publicly because it's under contract. But the whole industry knows."

The Belgian designer's exit from Dior shocked many, Dior's glamour, innovative shapes, and rich creative history meshed so well with Raf's personal vision and respect for the brand. He never failed to produce garments with unique nostalgic yet modern beauty.

However, Raf's non-stop creative pressures and responsibilities at Dior were too much for him. In an interview with Carthy Horan in System Magazine, Raf commented on the design process at Dior: "Technically speaking, it works. Does it work for me emotionally? No, because I'm not the kind of person who likes to do things so fast."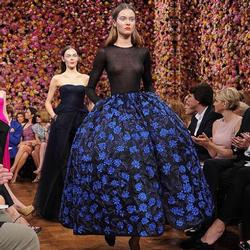 Raf has also cited a desire to focus on his own brand and personal passions as influencing his decision to leave Dior. Whatever his reasons, the fashion world hasn't been the same since. His exit started a period of self-reflection for the industry; are designers being overworked in order to churn out too many collections and catwalk shows?

Almost a year after leaving Dior, Raf will hopefully be re-joining the fashion show schedule
soon with Calvin Klein. He has been sorely missed!

For more on Raf Simon's move to Calvin Klein, subscribe to Dazed & Confused Magazine and save up to 41%. You can also read our blog on Tyrone Lebon's recent Calvin Klein campaign.

Images from Instagram.