For the past few years, Amber heard has been hitting the headlines for everything other than her career. First, it was the dog smuggling saga, whereby she and then-husband Johnny Depp were accused of bringing their two dogs illegally into Australia, followed by the acrimonious divorce from said husband, topped off with a short romance with SpaceX billionaire Elon Musk.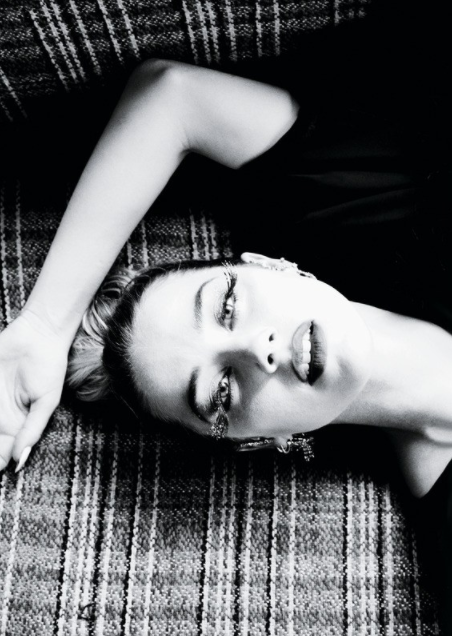 But Heard's comeback is currently underway, as she prepares to star in upcoming DC superhero movie Aquaman. To celebrate she has shot a stunning cover shoot for allure magazine, which includes a very frank interview within…
On preparing for Aquaman
"I trained with Gunnar Peterson here in L.A. … I'd wake up, train, eat my hard-boiled egg and some kale and then go stunt or martial arts training. I spent about five hours of my day training. For my next movie I should be in sweatpants."
On her sexuality
"I don't identify as anything," says Heard, adding: "I'm a person. I like who I like. I happened to be dating a woman, and people started taking pictures of us walking to our car after dinner. I [was] holding her hand, and I realized that I have two options: I can let go of her hand and, when asked about it, I can say that my private life is my private life. Or I could not let go and own it."
On being called beautiful
"[As a kid,] seeing princesses in my books called beautiful was frustrating. I found the same frustration in Hollywood. I read 5 to 10 scripts a week, and 4 out of 5 have nothing else to say about the female lead. Always the same adjectives: beautiful or sexy or some version of it. I started saying to my agents, 'Don't send me scripts where the first adjective in the female description is "beautiful." And if the second is "enigmatic," throw it in the trash.' The word 'enigmatic' means 'Her backstory doesn't matter.' I fell for that so many times."
Feel fabulous every day with a subscription to allure.
Images: allure