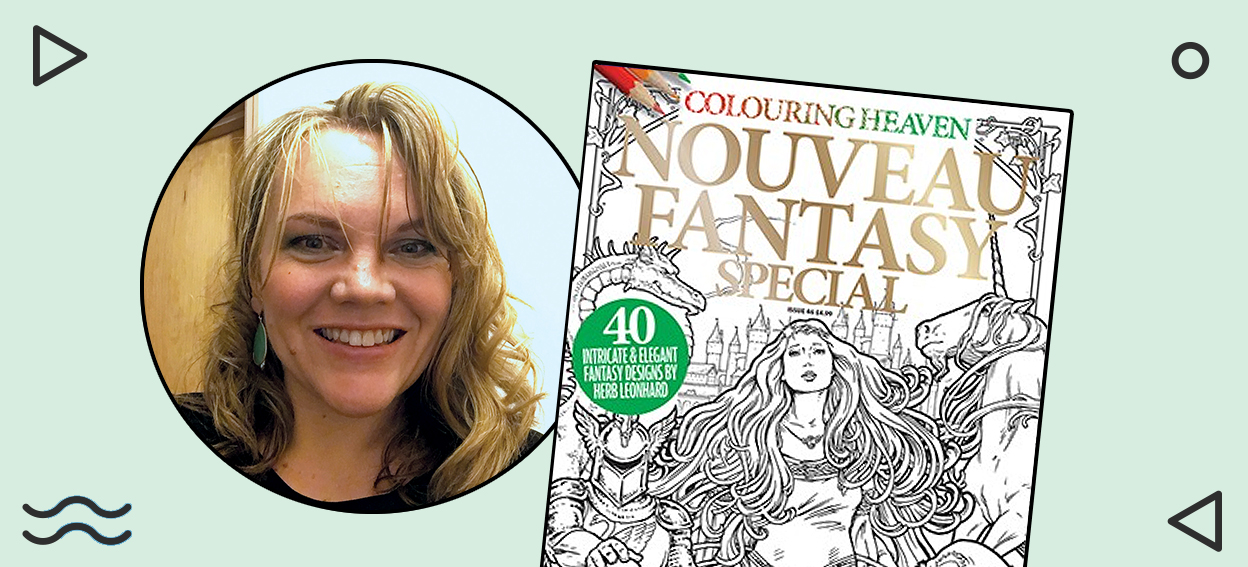 Tell us about Colouring Heaven, who is the magazine aimed at?
Colouring Heaven is the quality monthly colouring title for all colourists with an interest in fantasy-themed designs. Colouring is now quite well defined as being a mindful hobby to help relieve everyday stresses in a creative way and the Colouring Heaven delivers just that. Our diverse audience ranges in ability from beginners to experienced and are aged between 8 and 80, but the thing that unites them is their passion for colouring and their penchant for fantasy!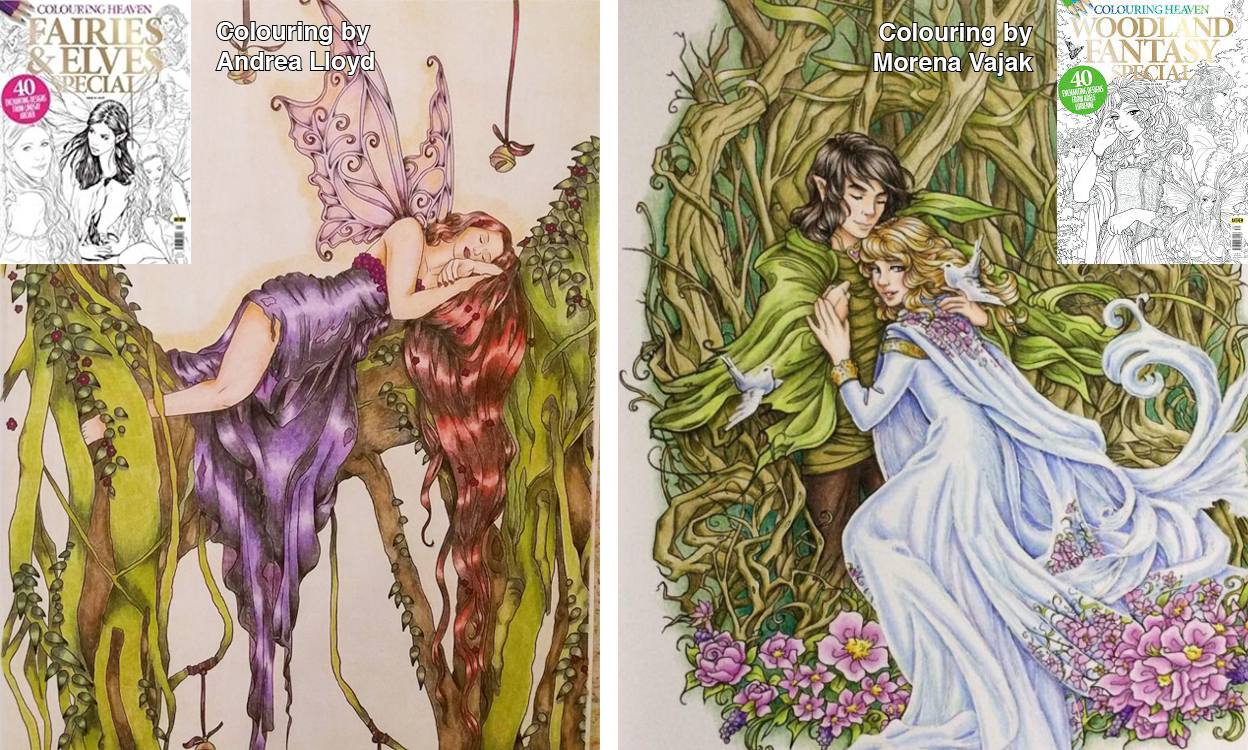 We carved out this increasingly popular fantasy niche when we relaunched the magazine back at the beginning of 2017, changing the format to the high-quality, perfect-bound, foil-printed cover offering that you see today. Packed with 40 designs from a different single artist each issue, we present designs from the likes of top US artist Jasmine Becket-Griffith, Australian-born Selina Fenech, Japanese artist Kanoko Egusa, and many more.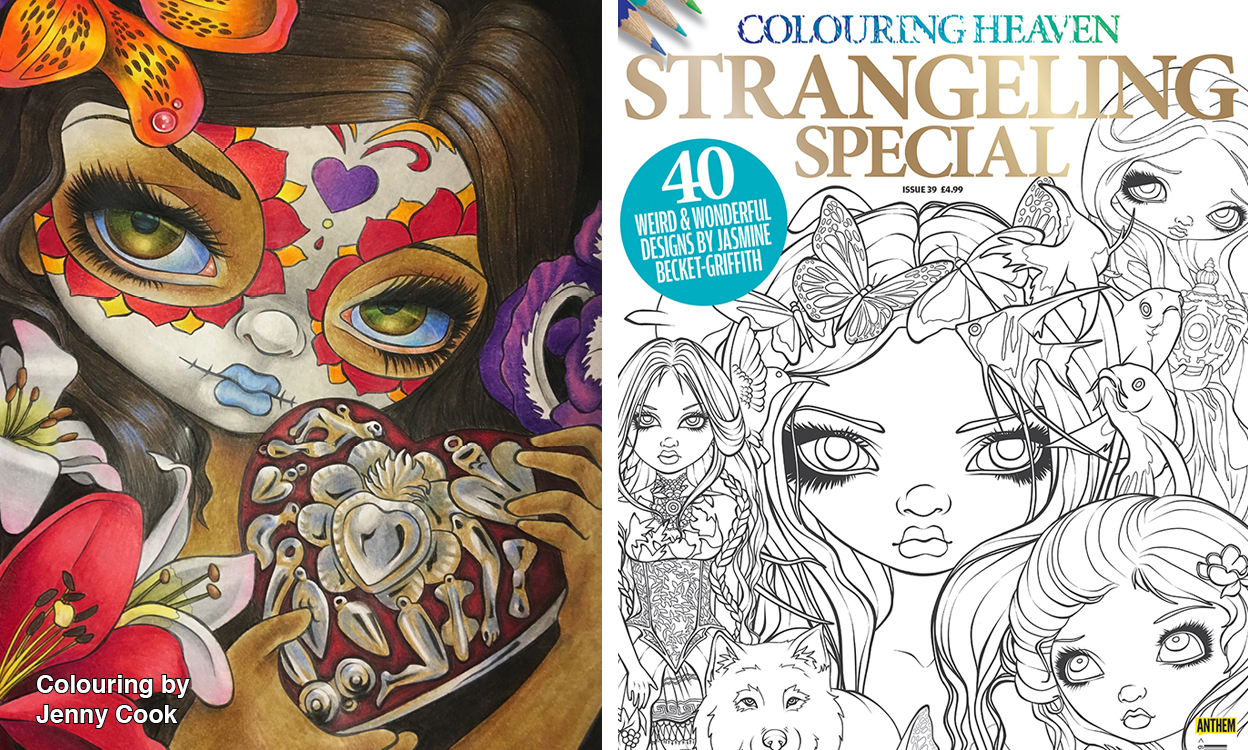 How do you find inspiration for the themes of future issues of Colouring Heaven?
I spend a lot of time researching trends and artists in the many Facebook colouring groups, blogs, Amazon, Etsy, and most importantly, I ask the followers of our Colouring Heaven Facebook page (facebook.com/colouringheaven)

I often see a fantastic piece of colouring posted in a Facebook colouring group that I think would appeal to the Colouring Heaven colourists, then find out the name of the artist and research their work from their website or Facebook page. Artists love Colouring Heaven as it is great for them to gain exposure to our growing audience, and our audience love being introduced to new and top-name artists, so it's a win, win!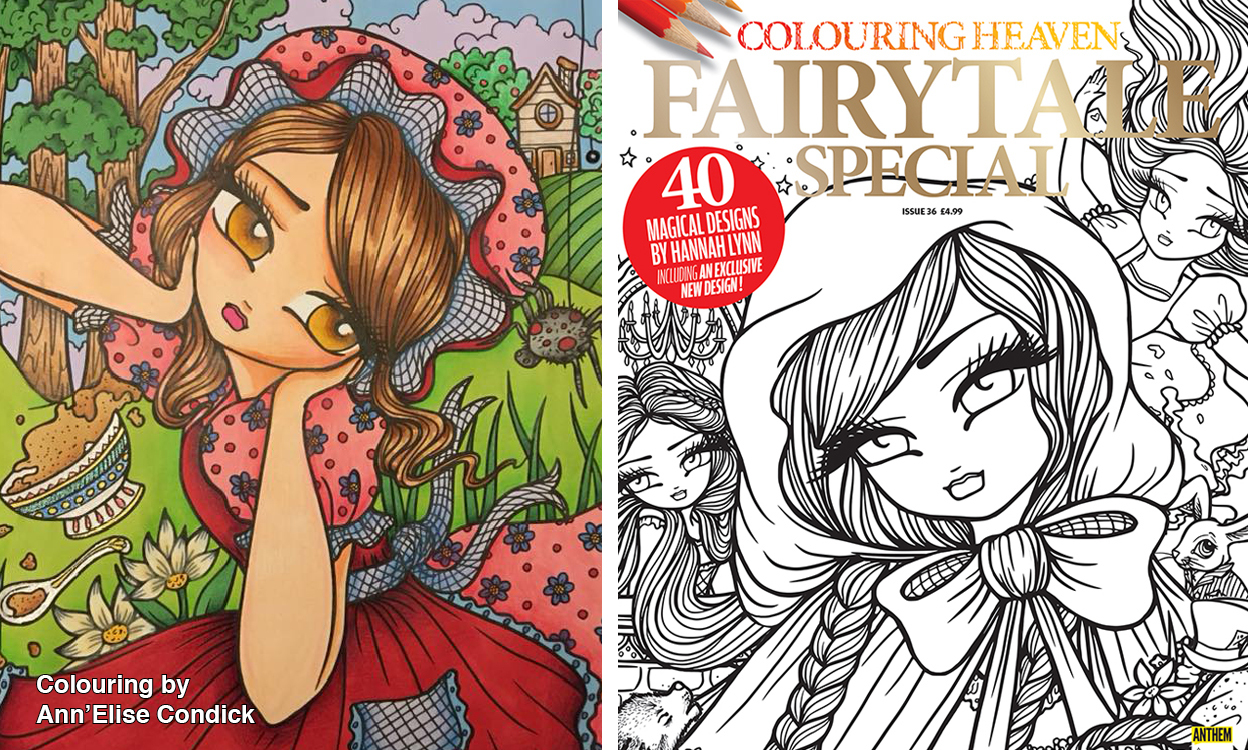 Sometimes I can see a popular theme that isn't particularly well covered in existing colouring books and so commission an issue on that theme. A great example of this is our Anime Special - one of our best-selling issues. I could see an emerging trend,so commissioned a Singaporean illustration house to create 40 colouring designs on an anime theme, which proved so popular that I have another issue being created for release in a month or so. Our colourists are waiting with eager anticipation for it!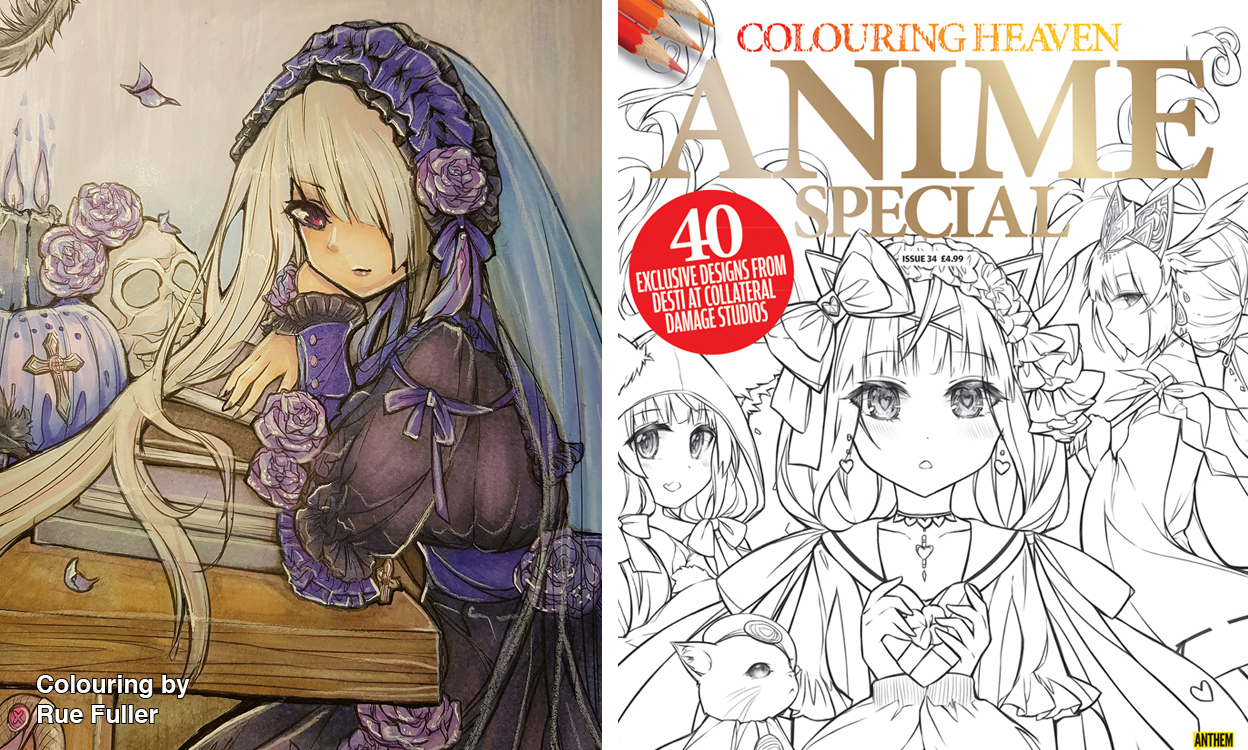 I have also been known to find an artist whose work I think our colourists would appreciate and obtain permission for it to be converted to line art for the magazine, like with the Native American Mythology Special issue with designs converted from the oil paintings of celebrated American artist Jody Bergsma, and the new Witches Special with tarot-themed designs from fellow US artist, Elizabeth Alba.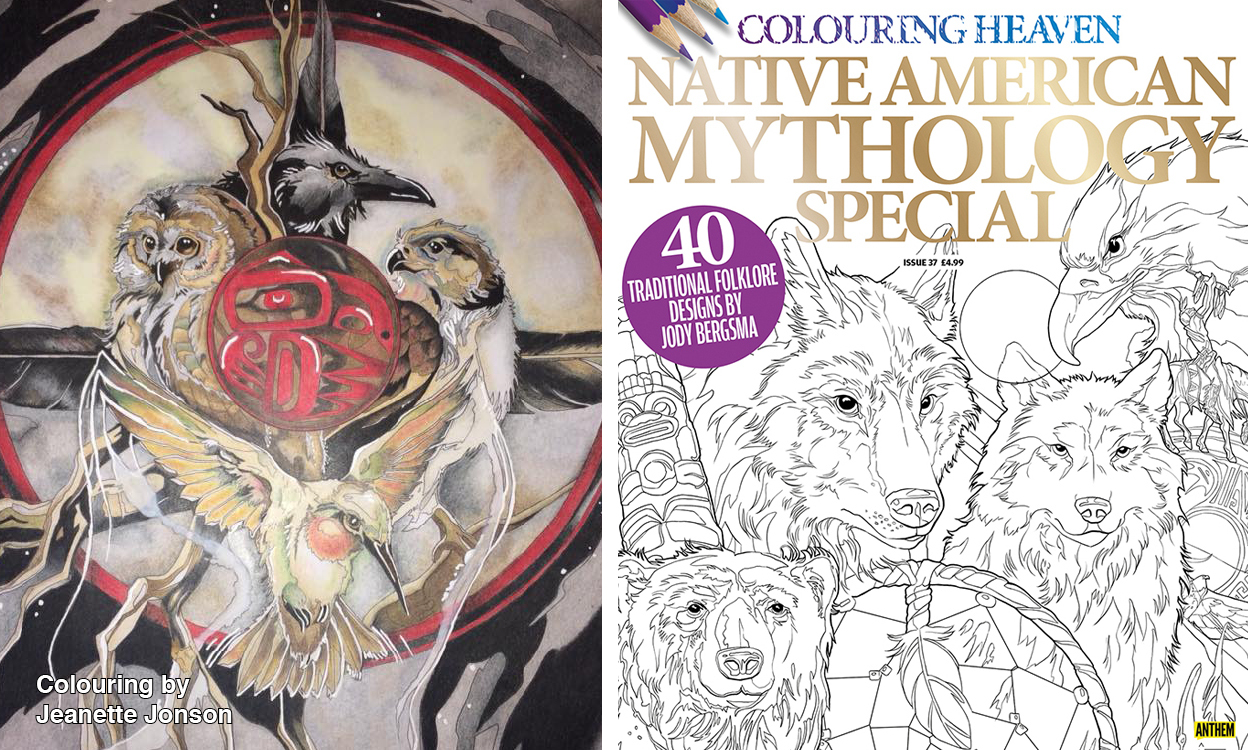 You must get a lot of feedback from the people who have been busy colouring in the pages of Colouring Heaven, what do you think people love the most about the magazine?

I think it's that we listen to their comments and suggestions and try to bring them what they want. They love that they are introduced to new artists, that they can have a taster of designs from top-named artists and that the magazine is such good value. Although we are a magazine we print single-sided so every design is colourable and we print on paper with a quality to rival and exceed that of some colouring books.


What can we expect from future issues? Why subscribe?

I have a list of so many great artists to approach for future content and have issues already lined up to the end of the year. It's so exciting to announce the next issue's theme and artist each month. It gives me a real thrill posting the reveal on the Colouring Heaven Facebook page each issue - I often can't contain myself and give hints and spoilers in the week preceding on sale!

Colouring Heaven is a magazine rather than a colouring book so is only available for a four-week period, giving it real exclusivity and collectability. As a subscriber you are guaranteed a fresh dose of colouring inspiration delivered to your door every month, and if that wasn't enough you also save money on the shop price with our great deals!


Subscribe today to Colouring Heaven for a creative way to relax and unwind and save up to 35% plus a FREE Colouring Heaven Annual!