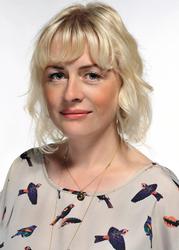 What can we expect from the reboot of Total Film?

A bigger format so those film stills look even better, a complete overhaul of the magazine design to make it cleaner and easier to navigate plus a brand new section, Total Film Buff, which is fun and full of trivia. The magazine is going to feel more international and classy - without losing any of the TF personality, integrity or humour.

What is the best part of being the editor?

Getting the finished magazine in my hands a few weeks after we've sent it to press. In the fog of press week you can't fully appreciate what the team is producing but when you get some distance from it and have the physical product in front of you it's always a treat because you can tangibly see what an incredible job the TF chaps do. That, and going on film sets. It's a childhood dream fulfilled, and a privilege, to stand on amazing sets and watch actors and directors do their thing up close. (And eat the great set lunches!)

What is your favourite film of all time?

It's a toss-up between Some Like It Hot, Roman Holiday and Dirty Dancing.

How do you think illegal downloading has impacted the industry as a whole?

It's obviously a major issue for the film industry in terms of being able to protect the quality and the profits of what they produce. On a consumer level it means that people aren't watching films as they were intended and are no longer seeing a new release as an event. That only takes away from the thrill of seeing a great new movie on the big screen as part of a cinema-going c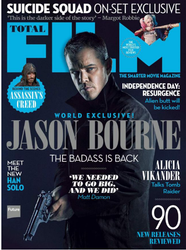 ommunity - which is a shame.

Tell us about the challenges of being a magazine editor?

Budgets and access. Never have enough of either!

Do you have a favourite way to relax once an issue is completed?

A vodka martini with a twist. Don't care if it's shaken or stirred!

What can subscribers expect from future issues? Why subscribe?

Supplements - with our redesign we're giving away 100 Must-See Scifi & Fantasy films and will give away two more with our following issues. I can't talk specifics of what films we'll be covering as studios like us to keep it top secret! But we'll be covering all the big blockbusters and indie cult movies that film fans want to know about.

It's worth subscribing, not only because we have great deals on at the moment, but because subscribers get bespoke covers every month that are not available on newsstand. They are so sought after I often have to send copies directly to stars' houses as they want them for their collections!


Get 13 issues of the brand new Total Film for £42.00 (that's 28% off the cover price!) when you buy a subscription today.