JK Rowling's debut as a screenwriter – Fantastic Beasts and Where to Find Them – is set to be released on 17th November. Starring Academy Award-winner Eddie Redmayne, the film takes place in New York, 70 years before the events depicted in Rowling's famous Harry Potter series, and is sure to prove a hit amongst the author's loyal following of wizarding fans.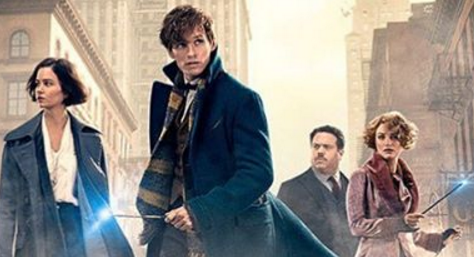 Those same fans may well be rejoicing right now, as the 51-year-old has revealed she already has plans for four more films in the Fantastic Beasts series.

"We always knew it was going to be more than one movie, and we said a trilogy as a place holder," explained Rowling to BBC. "But I've done the plotting properly and I'm pretty sure it's going to be five movies."

Rowling's star Redmayne, 34, said the author "has the most extraordinary imagination of our generation and she has created something entirely different. That world is spilling out of her head in a unique way."

Fresh from the success of Harry Potter & the Cursed Child on stage, and with the eight Harry Potter films making up the largest-grossing franchise in the history of film, this new five-part series is guaranteed to cause a stir amongst wizarding fanatics worldwide.

For the latest Hollywood releases, grab a subscription to Empire - now with up to 30% off.