The iconic 90s show was last aired in 2003, and a remake has been much anticipated by Cold Feet fans. The show originally ran from 1998-2003 and attracted millions of fans due to its relatable depiction of 30-something life: births, deaths, marriages and divorces. The show will reveal what has happened to the characters Pete and Jenny, David and Karen, and widower Adam as they now face the big 5.0.

A comical promo clip for the sixth series of the rebooted Cold Feet was aired on Monday night, during the England and Wales Euro football match. It features Adam, played by James Nesbitt, talking to his son Matthew, played by the new cast member Ceallach Spellman, in a heartfelt moment as they watch a game down the pub. The grown up Matthew, raised by solely by Adam after his beloved wife Rachel died in a car accident, asks to tell his dad something he 'might not like to hear'. The moment appears serious, Adam presuming that Matthew is opening up to him about his sexuality: "Is it that you're gay? If it is that's fine. I don't have a problem with that". But Matthew is actually admitting something much harder for Adam to hear: "I find football a bit boring".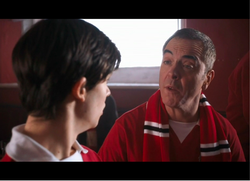 In contrast to season five's finale which showed the tear-jerking funeral of Adam's wife Rachel, rumour has it that Adam could be getting married in the first episode of the new series. Mike Bullen, the show's creator described where the characters are in the new series: "They're 50, but still feel 30, apart from on the morning after the night before, when they really feel their age." Evidently, whatever the plot line, the new Cold Feet include more faultless and hilarious performances from the original cast.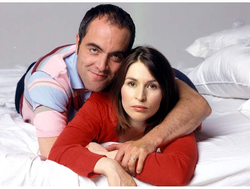 Series six will be directed by Terry McDonough, who recently directed the show stopping drama Breaking Bad. It is expected to air on ITV later this year, and taking the prime 9pm slot on Sundays originally held by Downton Abbey.

To make sure you don't miss a single episode of the new series of Cold Feet, grab yourself a subscription for Radio Times Magazine and save up to 40%.

Images © ITV